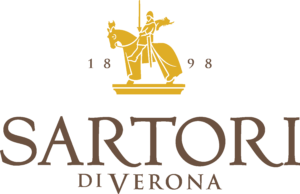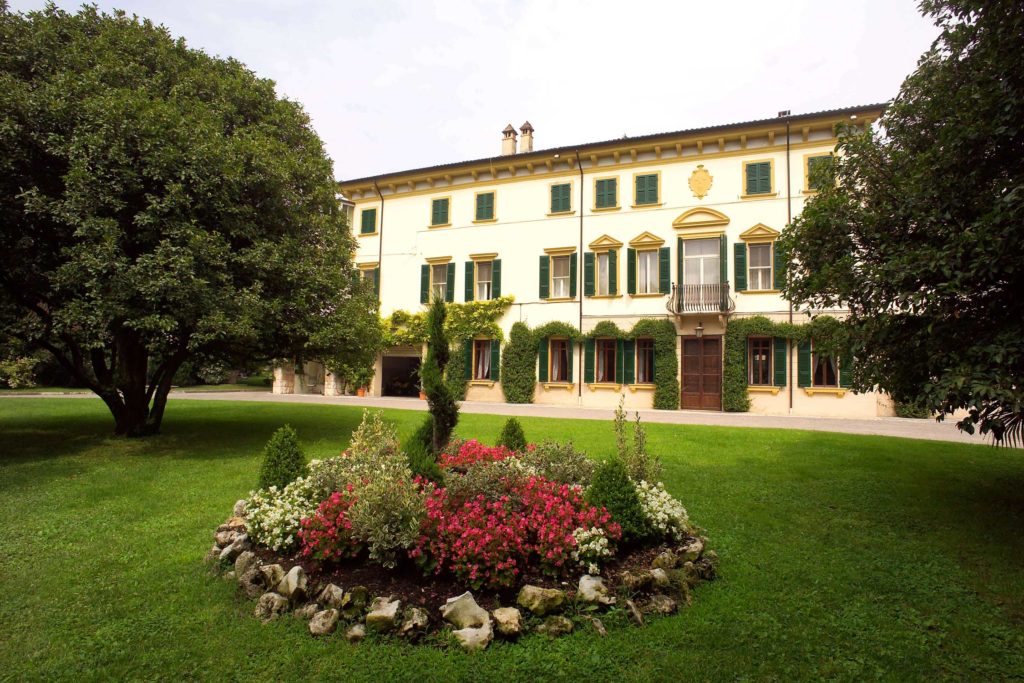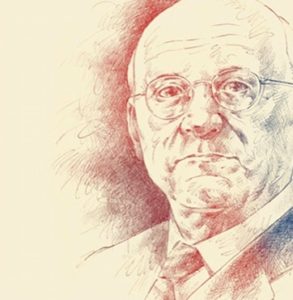 In the last part of 1800s, Pietro Sartori's trattoria was a place that could not be missed for merchants, small industrialists, and businessmen of the area, for whom Pietro could never lack the best Rosso Veronese, as it called back then. It was this inn and its strategic location that would turn Pietro into a wine merchant: the daily pouring over the counter and the direct sales to the public in demi-johns and bottles made it necessary to have a steady supply of wine that was sufficient in both quantity and quality.
Thus, in 1898 grandfather Pietro bought his first vineyard in Negrar, so that the good wine would always be on the tables of his devoted clientele. In those days, horses had to carry people and goods, and Peter rode like a pioneer determined to find opportunities to expand businesses everywhere job opportunities and growth arose, in Verona, in Brescia, on the shores of Lake Garda, and lower Trentino. A flourishing business definitely did not deter him, however, from his desire to have a large family: he had five children and he made them all study, encouraging them to attain a degree, something that was not too common at that time.
Now among the Sartori family, there stood a lawyer, an engineer, a doctor … and Regolo, the sole heir to exhibit, without a doubt, a calling for wine. It would be Regolo, who would take charge of the company after Pietro's retirement and re-launch the family's trademark towards the second half of the last century.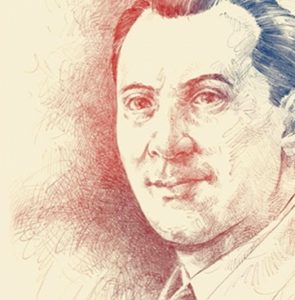 Regolo proves himself a worthy son of his father. He believes in the company, has a great passion for wine, and works tirelessly to consolidate and make Sartori even more respected in the market.
The headquarters is always Villa Maria, an investment grandfather Pietro had probably already imagined as the ideal place to raise his family and his company.
A true gentleman devoted exclusively to his profession and his family, Regolo was regarded as a rather talented wine broker with an extraordinary palate. He loved to care for it as a violinist does his hands.
Regolo used to personally prepare his wines for his customers, who, at the end of the "composition" would affix their signatures on the barrel, confirming their approval of the blend.
Today, Sartori reproduces this way of working on a large scale. Sartori = tailoring, in a name, an omen! Just as a tailor styles, Sartori measures, sketches the design, chooses the fabrics and finally creates the suit–the blend, the wine–which will walk down the world's most prestigious "catwalks" and shine in a glass of Amarone or Soave Classico, the quintessence of Made in Verona, Italy.
After the Second World War, in 1947 Sartori officially starts to produce and market its wines. The company grows, the numbers become significant, and expansion remains a priority for Regolo. He improves the technology, buys new vehicles, and works without ever accepting and using, in his own vocabulary, the word "holiday."
But in 1952, Regolo dies, and his two young sons, despite the difficulties, assume control of the company. Pierumberto, in the jargon of the family, becomes Foreign Minister and looks after the business side, while Franco assumes the title, Minister of the Interior, or in other words, production and personnel management.
In the 60's there is a boom. Italy is a land commercially now "won" and the company follows its own calling for export by taking on new countries like Germany, Britain, and the United States, markets for which there is a natural affinity.
The family estates are their "safe" and celebrate the most important grapes for their wines: Amarone, Valpolicella, Soave.
They became a source of great satisfaction thanks, a constant improvement that was, is, and always will be a key feature of Sartori di Verona. In the late 90s, Regolo's sons, Franco and Pierumberto, loosen up some of their control of the company.
The hand-over coincides with an event of revolutionary scope, not only for company assets but also for the identity of Sartori di Verona: joining the Board of Directors of the Colognola ai Colli winery.
The occasion was historical: two true champions, Pierumberto Sartori and the Director of the Cantina Sociale di Colognola, Giancarlo Lechthaler, had met, studied, visited each other for quite some time, and eventually established a bond of mutual esteem.
There is the appropriate understanding, personal even before commercial, to combine their business strengths: from Cologna, production capacity and from Sartori, distribution and marketing. The goal is to launch a common project with ambitious objectives for growth in producing and distributing high-quality wine throughout the world.
The venture marks the final exit from the stage of the "senior" Sartoris. They decided to abdicate, this time officially, in favour of the young heirs. In fact, the agreement establishes the beginning of a new era at Sartori, one with a renewed awareness based on a number of previously unknown vineyards, sales with exponential growth, accessibility, otherwise impossible, to people, equipment, knowledge, experience, and organizational skills.
Today, Sartori's success is in large part due to its international efforts, which represent over 80% of its sales in over 50 countries: throughout Europe, in North and South America, in Russia, in South East Asia.
The motto "di Verona" together with the noble presence of Can Grande della Scala that stands out in our logo, attest to our profound and indissoluble bond with the places, history, beauty and elegance of one of the most visited cities in the world. Sartori, as we like to say in the company, has always fought for Verona, focusing exclusively on the classic Veronese wines: Valpolicella, Soave, Bardolino, Bardolino Chiaretto.
Wines elegantly reinterpreted and personalized to meet the tastes of consumers from the four corners of the world, thanks to dedicated wine-making trips, but above all to the precision of our master blender and his international team of winemakers.
The labels on which the company is now focusing on are Regolo Valpolicella Superiore Ripasso DOC and Marani Bianco Veronese IGT (a.k.a. Ferdi in the U.S.), two wines that are extremely representative of the Sartori portfolio.
With these two wines, Sartori stretches the borders of the established rules or discipline, always using Veronese vines and varietals, but doing so with a freer hand in order to create a style and characteristic identity–an identity that the company would, one day, like to see regarded as the direct expression of its elegant style and of its personality as a wine producer.
Since 2003 Sartori has focused heavily on organic practices on all their sites. In conjunction with this, there is a focus on tailoring the best wines and not being swept around on the wings of fashions.
---
The Wines of Casa Vinicola Sartori

NV Sartori Erfo Prosecco
One of the most elegant and complex presentations of Prosecco.

2015 Sartori Marani Bianco Veronese IGT
Garganega; one of Veneto's traditional grapes. Complex and tropical with an acid studded spine.

2012 Sartori Regolo Rosso
Named for the son of the founder, this wine highlights Sartori's devotion to tailoring stunning wines from the vines and varieties found in Veneto.

2009 Corte Brà Amarone della Valpolicella DOC
This is a true classic Amarone from the hill north of Verona. Intensely spiced and perfumed this wine gives way to ripe tannins and dark fruit culminating in a mouth wateringly unctuous flavour bomb of a wine.

2013 Sartori Rerum Recioto della Valpolicella Classico DOCG
This sweet representation of the vines north of Verona is a balancing act of red fruit driven sweetness balanced beautifully with acid and delicate tannins.

NV Sartori Grappa di Amarone della Valpolicella
Distilled exclusively from the grapes that make the famed Amarone. Aged for 2 years before bottling, it's round and floral with a palate touched with dried fruits.