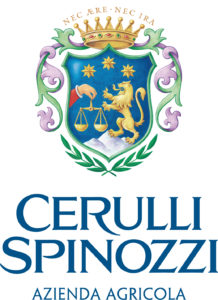 Cerulli Spinozzi, run by Enrico Cerulli Irelli, is a prestigious historic agricultural estate aiming to nurture tradition whilst embracing a modern approach.
It was originally formed in the early 1900's through the merger of two properties, that of the Spinozzi family and that of the Cerulli Irelli family. Out of their common love and passion for agriculture was born the company Cerulli Spinozzi.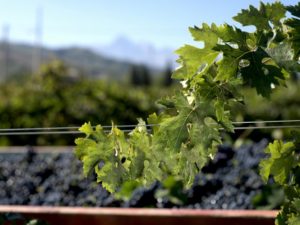 Though it's history may date back more than a century, the current winery that produces the amazing wines we can taste today was built in 2003 by two brothers on the Cerulli Irelli side – Francesco and Vincenzo. 2003 was also the year Cerulli Spinozzi partnered up with the Sartori di Verona brand, with the aim of reviving momentum and the value of the 53 hectares of indigenous grapes. It was through their exquisite and rich ruby-coloured Montepulciano d'Abruzzo that the Cerulli Spinozzi estate caught the eye of Sartori, as it demonstrated the family's dedication to the viticulture perfectly and aligned with Sartori's goal of extending itself beyond the boundaries of the Veneto region in the name of exploration.
One of Cerulli Spinozzi's most prized features is its remarkable location. From every angle you can see the Gran Sasso Mountain, which is home to the southernmost glacier in Europe and which, it is said, Napoleon himself found to be a worthy place to rest. A few kilometers away, past the rolling hills of Teramo that lie to the west, you can reach the Adriatic coast, where in ancient times the low sandy beaches were easy landing places for pirates and fishermen, while today they welcome vacationers.

2015 Cerulli Spinozzi Montepulciano d'Abruzzo D.O.C
Ideally served with roast meats and game, this flagship 100% Montepulciano wine has a robust structure with good fruit, medium acidity. Read More