David Andrews is the Asia Pacific ambassador for one of the top wine producers in the USA. Inside Ste Michelle's vast umbrella of stewardship are the likes of Stag's Leap Wine Cellars, Patz & Hall and Erath to name few.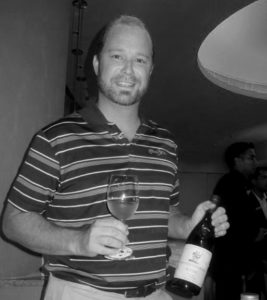 Originally from Washington, this giant has, in its own terms, a "String of Pearls" stretching down the West Coast.
"Ste. Michelle Wine Estates is the 'String'. Our collection of estate wineries are the 'Pearls.' We call this our 'String of Pearls,' describing a collection of estate wineries whose vineyards produce some of the best wines in the world.
Significantly, it also highlights our company philosophy: We believe that each "pearl's" luster is best revealed when the vineyard and wine-making decisions are made on site by the people who grow the grapes and make the wine. The Ste. Michelle Wine Estates company is simply the "string," providing administrative and financial support for these extraordinary wine properties.
Ste. Michelle Wine Estates President and CEO Ted Baseler notes, "With Chateau Ste. Michelle as our first pearl, over the years we have developed or acquired other wineries that meet our high standards of quality and whose wines are distinctive. These wines reflect the place where they are grown."
From Washington State's short, warm summers and sparse soil, to the cooler climate and mineral-rich soil of the Willamette Valley to the complex soil and longer, hot summers of the Napa Valley, the terroir of the pearl on our string is as unique as each wine in our portfolio."