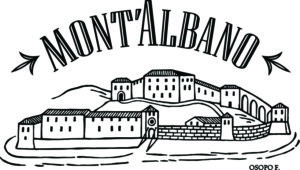 Mont'Albano was founded in 1985 in the heart of the Friuli Venezia Giulia region, as a result of the intuition of Mauro Braidot who, unlike the majority of the producers of the time, converted his 5 hectares (12.3 acres) of vineyard to organic production.
The company did not take long to grow, thanks to its philosophy and its excellent wines from Friuli, so in 1998 the winery was expanded to form Mont'Albano has (a limited partnership company).
In addition to its own grapes, it began processing grapes grown by other producers, provided by trusted regional producers who respect the strict guidelines that Mont'Albano demands so as to be able to put its brand on its products.
In 2008, Mont'Albano became part of the 'Sartori di Verona' group, thus establishing the company Mont'Albano S.p.A. sp. By combining its expertise in organic production with the experience of the historic Verona-based winery, which had already been engaged for some years in an organic viticulture project, the product range was expanded to allow the Mont'Albano brand to offer wines from the Veneto to its customers, as well as wines from Abruzzo and Sicily produced by companies belonging to the Sartori group.
Today, the functions of logistics and administration are carried out in Verona, the wines are produced by certified 'organic' winemakers, in compliance with the institutional parameters promoted by the relevant authorities and fostered by Mont'Albano which, in the various regions, carries out surveillance with regard to legal standards as well as checking that producers comply with principles that Mont'Albano has constantly promoted over the past 30 years. The parent company of the project, Mont'Albano Agricola, is still operational in Friuli, where it crafts a range of niche wines that represent the company's flagship products.
---

2016 Mont'Albano Pinot Grigio Friuli Grave DOC
This organic Pinot Grigio hails from Friuli one of the most famous regions in the world for this grape. Sweet apricots touched with lemon and minerality are the watchwords of this wine.

2015 Mont'Albano Nero d'Avola Terre Sicilian IGT
From the island off the toe of the boot. This wine sings of its extreme terroir. Rich ripe red fruit balanced with acidity and minerality – truly complex expression of the Mediterranean .