California – Day 1 – Sacramento
 It turns out that Sacramento, 90 miles North East of San Francisco is the 'farm to fork' capital of America. The city boasts some 1.5 million acres of farm land surrounding the region – many of which are artisanal producers, and the restaurants are proud to source prolifically local.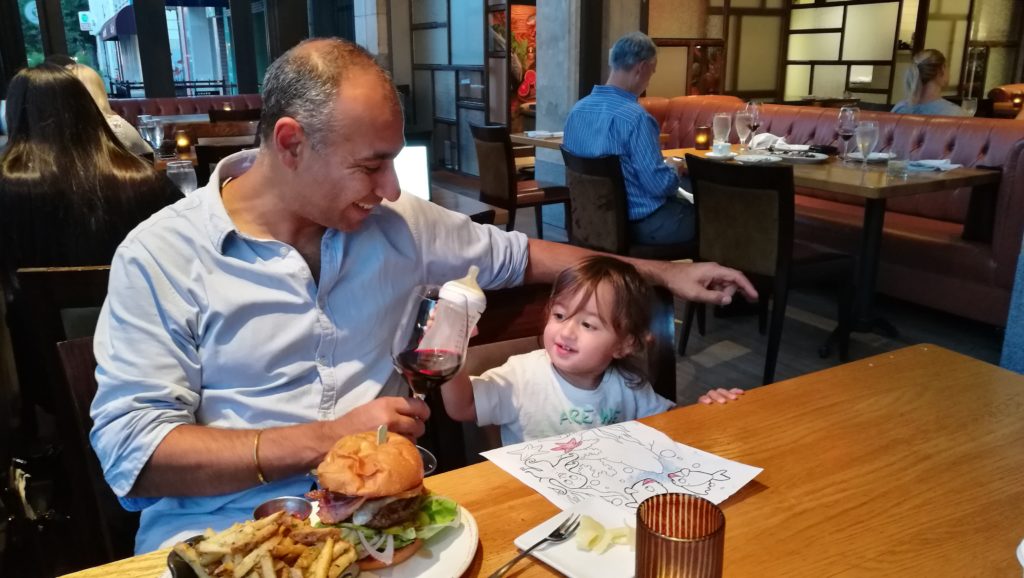 My first wine of the trip – I pick up the menu – 'eenie, meeni, minie, mo' – my finger lands in the Cabernet section – lucky! A glass of the
2014 Quilt Cabernet Sauvignon
at USD$26.  A good start – blueberries, velvety, simple, not a million miles from our Cupcake 'Red Velvet', although with more power and structure.
It wasn't till a few moments later as I tucked into my 'Grange Burger' (medium rare) – that I realised quite how amazing my choice of meal was – Sacramento immediately vindicated its 'farm to fork' status to me. Tomorrow I visit Jody Bogle.
California – Day 2 – Clarksburg
Bogle is in Clarksburg. Clarksburg is a small picturesque farm community of 300 and dates back to the gold rush. The soils are heavy clay on a flood plain, protected by levees. The river was a prime trade route in the late 1800's and the first half of the 20th Century – there is an old time worn picture of a thousand ducks all heaped on each other being barged down the river towards the coastal cities. At the entrance to the tasting venue is Jody Bogle's grandfathers 1918 Ford Model T Truck. It's not the only old truck you see as you drive around this agricultural heartland. The place really is beautiful; splendid trees, along babbling streams, brooks and rivers – hills in the distance and exceptionally fertile soils. In fact Dana the winemaker tells me that Vigour is the issue here. The vines themselves are big and bushy – no issues with fungal disease in this dry, breezy environment.(The Delta Breeze keeps the area on average 5-8 degrees Celsius lower than surrounding regions including Napa) environment.
We meet Jody, all smiles and warmth in the beautiful garden behind the tasting barn. Jody gladly informs us that Dhall and Nash are now Bogle's leading importer in the World having just muscled ahead of Japan. We get to tasting:
2012 Bogle Blanc de Blancs – a lovely creamy mid palate – would you expect anything else!
2015 Bogle Reserve Chardonnay – 100% oak aged / 100% malo / 24 months on lees / batonage for every barrel every 2-4 weeks. 80% American Oak / 20% French Oak.
We spent some time discussing the American Oak – one of Bogle's secret weapons. They use an American Oak called World Cooperage from a Cooper called '1912' – The oak is heavily fired to its smoke point.
We also talk about the Batch selection for the Reserve wines. Every vineyard is vinified separately, and the best barrels selected for the Reserves. Winemakers Dana and Eric make the first cut and the final selection is done by a larger team including the family. The family work with their own vineyards and growers in 9 A.V.A's;
Clarksburg –
Cabernet Sauvignon, Chardonnay, Merlot, Petite Sirah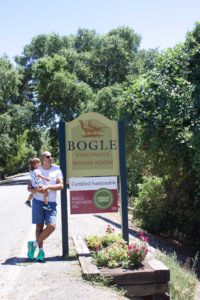 Mendocino – Petite Sirah, Pinot noir, Zinfandel
Russian River Valley – Pinot noir, Sauvignon blanc
Sonoma – Cabernet Sauvignon
Oakley – Old Vine Zinfandel, Old Vine Mourvèdre
Lodi – Old Vine Zinfandel, Cabernet Sauvignon, Merlot, Petite Sirah
El Dorado County – Cabernet Sauvignon, Merlot
Amador County – Old Vine Zinfandel
Monterey – Chardonnay, Pinot Noir, Sauvignon Blanc
 We continue to taste;
2014 Bogle Viognier – Perfumed, fragrant – tangerines, hint of cream – a must have.
2015 Russian River Pinot Noir – Toasted characters mix with light spice and earth (I must confess my pinot noir radar has been off recently – the nose felt a little closed but it could have been me.)
2012 Bogle Sonoma Reserve Merlot – Very plush indeed – but still with enjoyable graininess from the tannins – very nice.
2014 Reserve Zinfandel – Amador County (Amador and El Dorado are in the foothills and completely dry farmed and certified sustainable). Juniper, concentrated and rounded – a must have.
2014 Malbec – Monterey – plush again – some cedar notes.
2014 Reserve Petite Sirah – Toasted, spicy plum.
2013 Phantom – Zin, Mourvèdre blend 2-3 years in oak – tannins – less fruit secondary characters – more coarse.
2014 Petite Verdot – El Dorado County – Possibly one of the most unique wines I've tasted and could only be from America – Chargrilled flavours, spice box like the mix rub for your deep south pork ribs – a must.
2014 Reverence – Bordeaux Blend – Michael was asking about the Reserve Cabernet – well this has become the Reverence – blended with other Bordeaux varieties – well balanced  and elegant – must have
Tomorrow I visit the Bogle winery to meet the two brothers Warren and Ryan, and also Chief winemaker Eric and to see the legendary barrel room. I also head over to Carneros and meet James at HdV