Exploring white wine varieties outside of Sauvignon Blanc, Pinot Gris and Chardonnay can often be unfamiliar territory – even guided by knowledgable staff, the general consumer will often be put off by wines containing varieties that they do not understand, or have never heard of.
The consumer knows, for example, that a Sauvignon Blanc will be dry, crisp and refreshing. The knowledge of what to expect (and what they should be experiencing) is comforting, especially when faced with several wines, as so often happens in a restaurant setting. Other white varieties such as Pinot Gris and Riesling are now beginning to be in higher demand, which is largely due to better understanding of flavours, sweetness and growing region.
One white wine varietal that is under appreciated in New Zealand is Chenin Blanc. While this grape originated in France, most Chenins on the market are actually New World wines – South Africa being the most common country of origin. Chenin Blanc was famously described by Jancis Robinson as living a "double life", as it's versatility and expression of terroir mean that it is either a highly-prized wine grape (when grown in ideal conditions), or an easy-to-grow work horse, producing cheap and bland table wines. There are however some fantastic New World expression of this little-understood varietal, but it's most captivating expressions come from it's home territory of France, in the Loire region.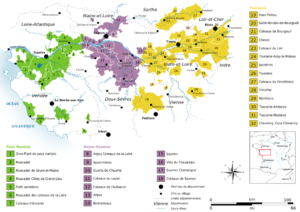 Under the AOC system, Chenin is allowed most appellations, although it appears most frequently in the middle Loire. The most celebrated of these Chenin growing regions is Vouvray, located towards the upper right-hand of this map (number 28). Chenin Blanc does so well in this appellation, that the vast majority of vineyards in the region are planted entirely with this varietal. The best Vouvrays (from favourable vintages) have immense aging potential, with most reaching their peak at 40 years of age, and some clocking in at an incredible 100 years.
The flavour profiles for Vouvray differ greatly depending on sweetness levels and soil type, but will generally include: honeysuckle, chamomile, lemon, apples, pears and spice, with balanced minerality, creaminess and acidity.
Vouvray wine is generally vinified in a very natural and 'hands-off' manner – allowing the grapes to truly express the terroir. Very little (if any) oak aging is used, to allow the natural concentration of fruit flavours to shine, unhindered. Vouvrays can vary greatly in sweetness levels – but the high acidity levels of the grape mean that even the sweetest examples are never flabby or cloying.
Situated in the heart of Vouvray, is Domaine Vincent Carême. Brandon visited the Domaine in 2013 and met with Vincent and Tania Carême, who farm 15 hectares of vines, following certified organic and biodynamic practices since 1999. All wines are made from the Chenin Blanc variety.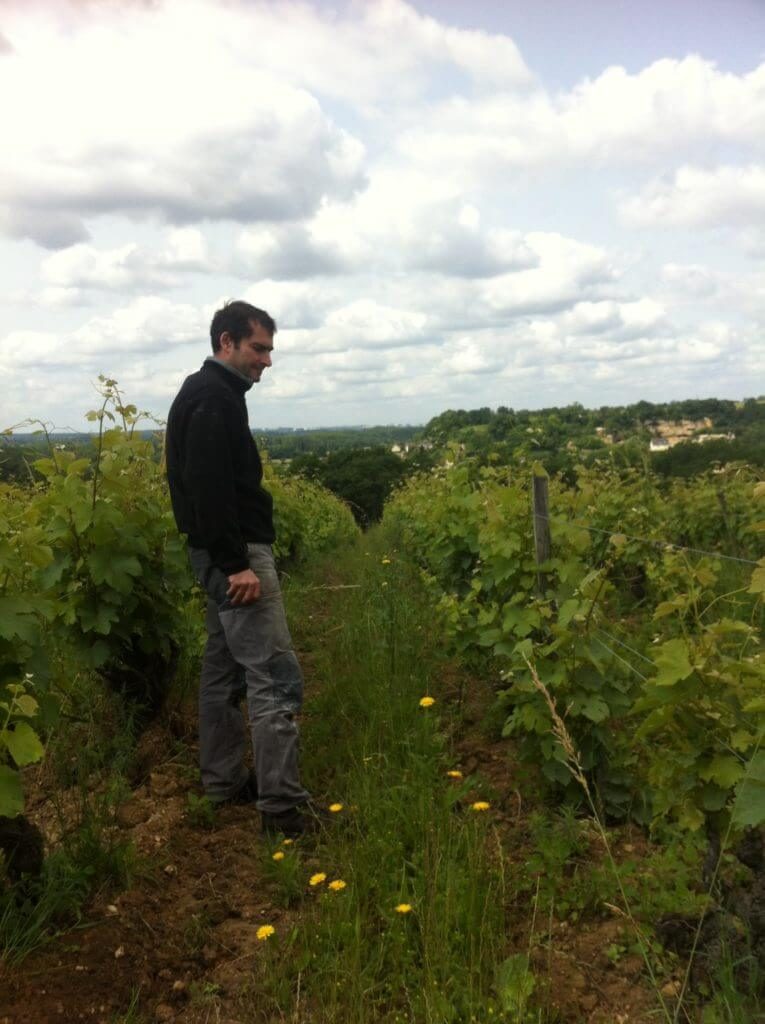 Dhall & Nash have been very patient waiting 3 years to receive an allocation of these prized Vouvray wines, including the rare Le Clos, a single vineyard plot of 75 year old vines, which is aged for 18 months in barrel before release. A complex, rich and spicy Chenin Blanc with tremendous density and power, balanced by beautiful apricot and quince fruit, minerality and freshness.
2014 Domaine Vincent Carême Vouvray Sec
2011 Domaine Vincent Carême Vouvray Le Clos
*arriving 6th May