If you are looking for the perfect vineyards, in the perfect villages with the perfect community – go to the Wairarapa. To start with the people are so happy. Everywhere you go there is a smile for you. In Martinborough there is even an amazing cafe which opens through the night and closes by day – for all those nocturnal life forms – the dairy milkers, truck drivers and early birders (by the way their hot chocolate is fantastic).
The vineyards are bordering on cute beautiful – so many well manicured sites – even the ones off the beaten track. The Wairarapa consists of two significant areas – Gladstone and Martinborough – and both are exceptional…and yes the Pinot Noir is to die for.
I love typicity in pinot noir – I yearn for glimmering translucent hues with earthy, mossy, mushroomy notes layered with red and black berry fruits – Wairarapa delivers. Trampling amongst the vines a week out from picking, I tasted the berries as they entered their ripeness phase – what a delight – and I can safely say 2016 is looking good – You heard it here first.
View video here.
Meanwhile here are some of my tasting notes of some of the standout Pinot Noir:

2014 Johner Estate Gladstone Pinot Noir (Sam Kim Wine Orbit 93/100)
Sublime and elegant – a very lengthy wine, but not delicate – travelling from dark cherry through to rosemary and light toast – very balanced.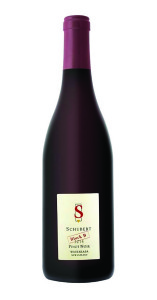 2014 Schubert Estate Block B Pinot Noir
Transluscent, gleaming, Meaty, Savoury – opens large and broad with incredible earthy flavours and exceptional tannins – ohhh so supple and flavoursome!