It's no secret that Cabernet Sauvignon is revered the world over and frequently touted as being the King of red wine – particularly in its homeland of Bordeaux, but also notably in California. Since 1998 it has been the widest planted variety in the state and its reputation is nothing short of legendary.
All seemed to be mapped out for the (admittedly spectacular) California Cabernets – but recently there has been somewhat of a surprise challenger in the mix that has dethroned Cabernet as the king of California…
Duckhorn 'Three Palms' Napa Valley Merlot (2014) has made history by being named the Number 1 Wine in the World in 2017 by revered wine publication 'Wine Spectator', leaving everyone desperately curious to try wines of such calibre.
Duckhorn Vineyards is an estate in Napa Valley with more tricks up its sleeve than just its astounding Three Palms Merlot. Established in 1976 by Dan and Margaret Duckhorn, it was one of only 40 Napa Valley wineries at the time. Dan and Margaret have been toiling away in the name of establishing Duckhorn as one of North America's premier producers and have succeeded in crafting a tradition of quality and excellence that continues today.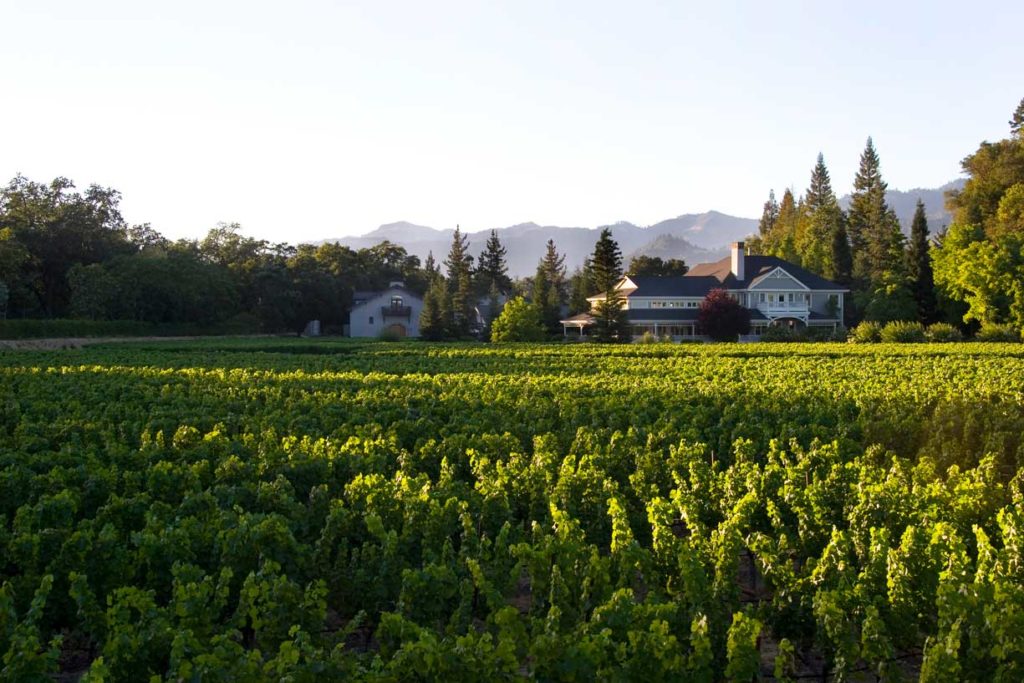 In 1978 they released their inaugural vintage alongside their original winemaker, Tom Rinaldi. 800 cases of Merlot from the now coveted Three Palms Vineyard and 800 cases of Cabernet Sauvignon from Stag's Leap District and Howell Mountain – and it was only up from there.
In 2003, Renée Ary joined the Duckhorn team. Renée worked under then winemaker, Mark Beringer and was keen to learn every last detail of production from the vineyard, through to the labs and the winemaking.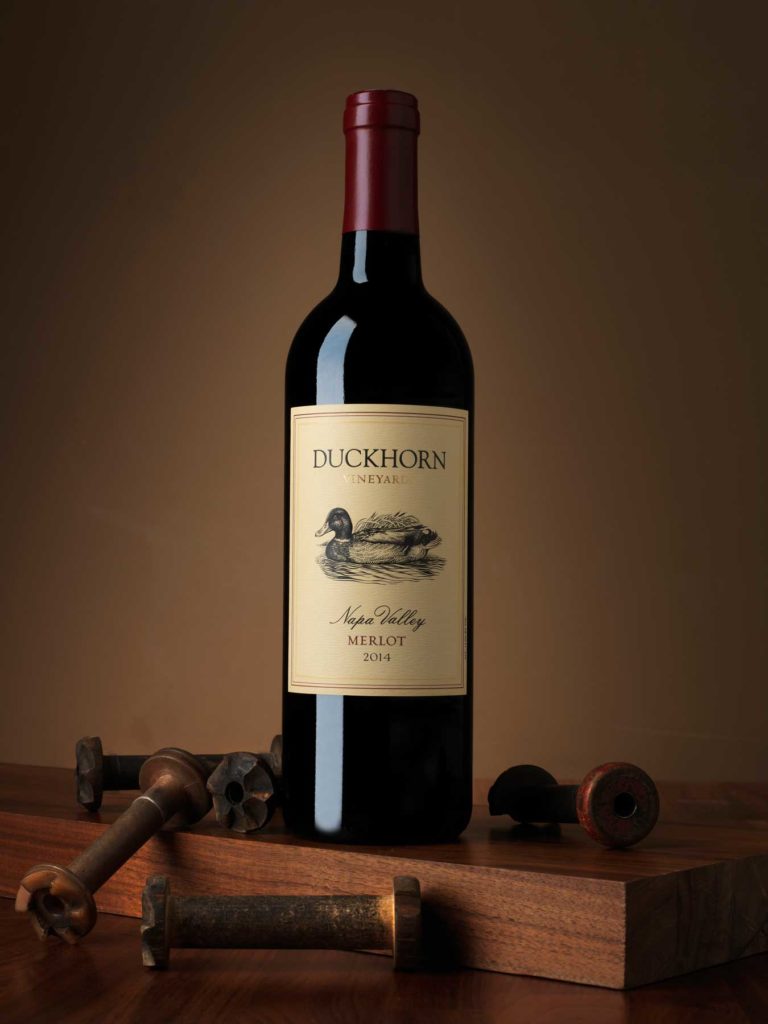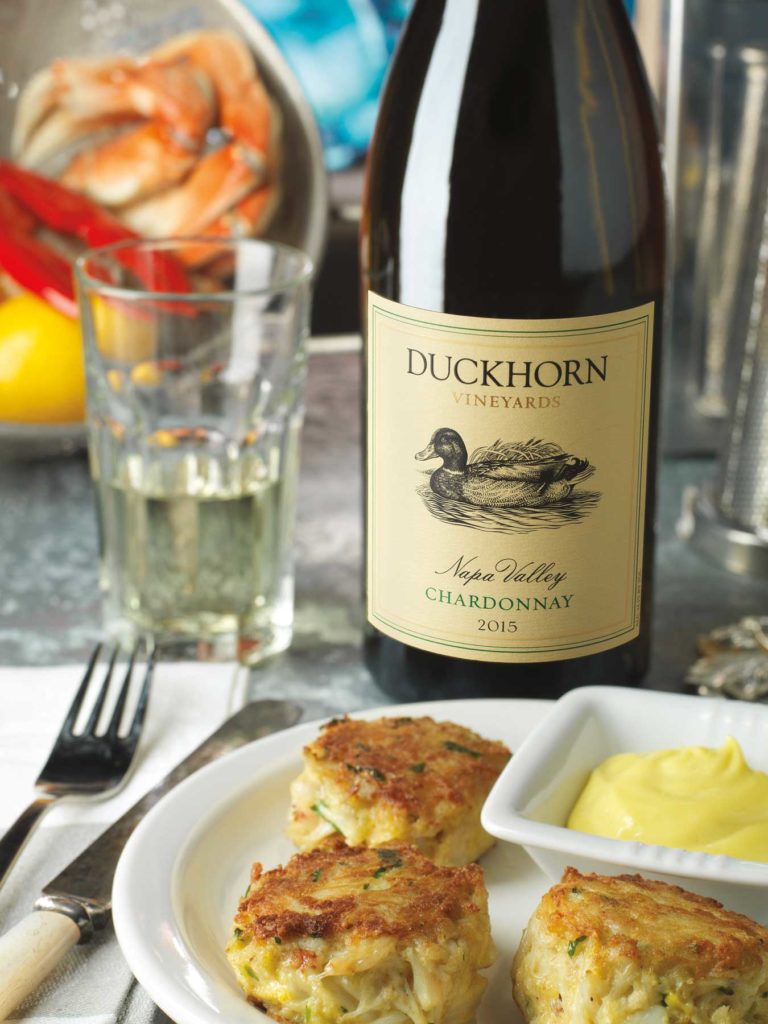 Over the following years Duckhorn expanded its portfolio as well as its production. They released a Sauvignon Blanc and Chardonnay as well as various blends of Cabernet and Merlot, and in 2014 after more than a decade learning all the ins and outs of Duckhorn, Renée Ary claimed the title of winemaker. And what a year to have as your inaugural vintage! A slew of 90+ point reviews for the 2014 wines as well as the revered #1 title for the Three Palms Merlot. Renée maintains that "there is no recipe or formula. My job is to let the vineyards speak and convey the soul of the wine… It's important to approach a role like this with humility and with the knowledge that I am a part of an ongoing story – that I am contributing to the legacy of a great winery."
The accolades and praise just doesn't stop rolling in for Duckhorn. It was named in Wine & Spirits Magazine's Top 100 Wineries for 2017, one of only 35 wineries in the U.S. and 20 wineries in California. A similar accolade is found in The Daily Meal who named Duckhorn as one of the Top 101 American Wineries for 2017, stating that "since its tightly focused early years, Duckhorn has taken flight…". Even Forbes passionately weighs in on the Duckhorn phenomenon, citing all the way back in 2015 that they had "The Best California Merlot Ever", and then reaffirming their opinions with an article in July highlighting their resounding successes.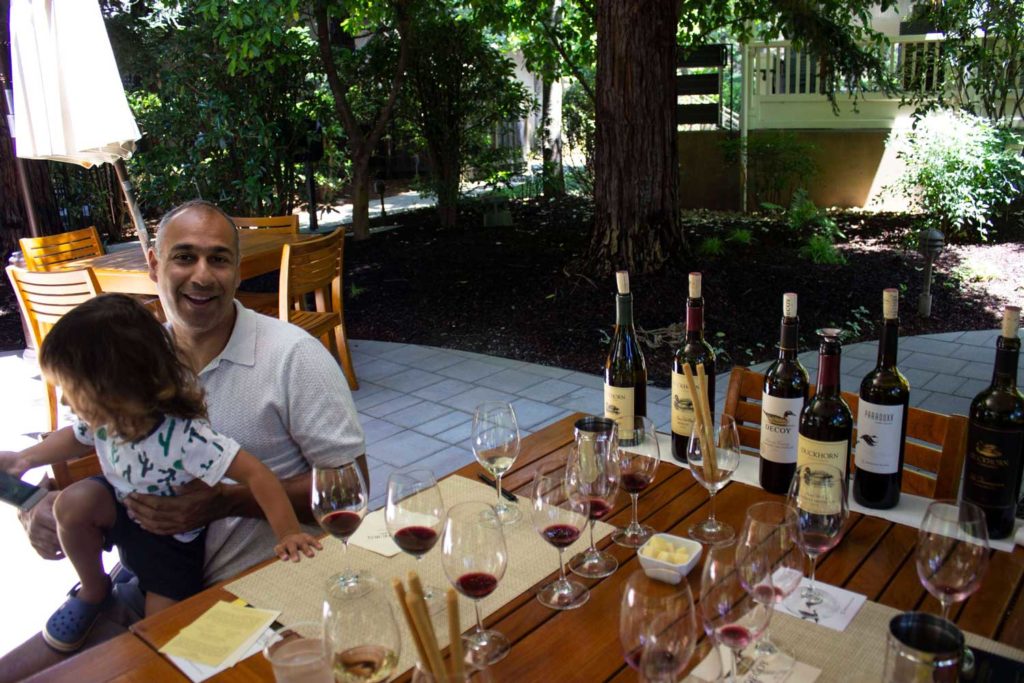 And the praise doesn't just come from high end journalism. Our own Puneet Dhall had this to say after visiting the winery in June earlier this year: "When you enter the Duckhorn Estate, just on the side of Howell Mountain – down the Silverado trail, just outside Rutherford, you begin to see how the super premium side works. Incredible landscaping, beautiful buildings, impressive cellar doors… They realised that the area that they were in was more elevated and with more loamy and volcanic soils – they decided to focus on Merlot. This really could be the best Merlot in our portfolio…"
The prized Three Palms Vineyard is one of seven estate-owned Napa Valley vineyards. Acquired officially in 2015, the vineyard has become a consistent benchmark for New World Merlot. 73.6 acres of Bale Loam, Cortina Very Stony Loam, Bale Clay Loam, and Riverwash soils – it's producing, quite literally, the best wine in the world.
While the Three Palms Vineyard Merlot is the estate's crowning jewel, it's not the only arrow in their quiver. Alongside other stunning varietals they notably have a blend named 'The Discussion'. So the tale goes that over three decades ago, before crafting the first Duckhorn vintage, Dan and Margaret had a passionate discussion with their winemaker at the kitchen table. Though they debated making a cuvée, they chose to focus on varietal wines. Even so, Duckhorn Vineyards has always remained fascinated by the artful blend of varietals from diverse Napa Valley vineyards and they ultimately couldn't let it go. So in 2006 'The Discussion' Red Blend made its debut, representing the pinnacle of the Duckhorn Vineyards portfolio and the ongoing dialogue that defines great winemaking.
Dhall & Nash are thrilled to have secured stock of 5 SKUs from this highly acclaimed producer, including The Discussion Red Blend and Three Palms Merlot alongside their stunning varietal wines. With wines from both the highly acclaimed 2014 vintage and its successors from the 2015 vintage, we've certainly been getting our ducks in a row with these ones.
---

2014 Duckhorn Vineyards Napa Valley Merlot
"Plush and rich-tasting, with finely interwoven flavors of dark cherry, plum tart and blackberry accented by cocoa powder notes."
Wine Spectator (92 points)

2014 Duckhorn Vineyards The Discussion Napa Valley Red Wine
"For all its supple richness, it feels racy, a savory matrix of red and black fruit, salty mineral tones and oak smoke. The integration is impressive, suggesting it will develop into a complex maturity with cellar time."
Wine & Spirits Magazine (93 points)

2015 Duckhorn Vineyards Napa Valley Cabernet Sauvignon
"This wine shows up with loads of black fruit, some oak, and even some boysenberries in its aromas and flavors. Its layered, satisfying, and crisp palate makes it a natural choice with a standing rib roast."
Wilfred Wong of Wine.com (93 points)

2015 Duckhorn Vineyards Napa Valley Chardonnay
"This is a concentrated and deliciously lush white wine, highlighted in thick notions of honey, pear and swirls of caramel. Expressive and ripe, it does justice to the warm-vintage and focused winemaking."
Wine Enthusiast (91 points)

2015 Duckhorn Vineyards Napa Valley Merlot 'Three Palms Vineyard'
Sophisticated notes of wet slate minerality add poise and definition to flavors of plum, molasses, cherry and crushed rose petals. Silky tannins carry the wine to a beautifully structured finish with hints of moist earth, cranberry and bittersweet chocolate.
The proceeding vintage to the astounding 2014 Merlot voted Number 1 Wine in the World