Duckhorn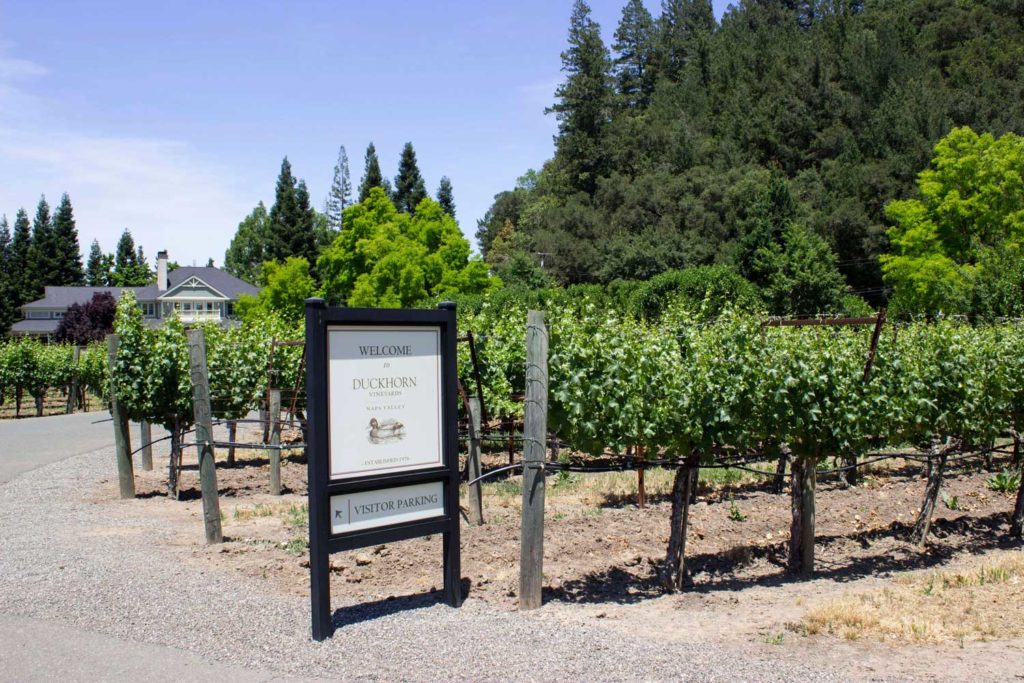 duckhornwinecompany.com | duckhorn.com
BRANDS: Duckhorn Vineyards | Paraduxx | Goldeneye | Migration | Decoy | Canvasback | Calera
When you enter the Duckhorn Estate, just on the side of Howell Mountain – down the Silverado trail, just outside Rutherford, you begin to see how the super premium side works. Incredible landscaping, beautiful buildings, impressive cellar doors. We are greeted by the Head of Sales and Marketing Pete Przybylinsk. He's been with them for over 20 years and was the first employee who was not a Duckhorn. The owners were not only named Duckhorn, but loved Ducks – hence the label. They realised that the area that they were in was more elevated and with more loamy and volcanic soils – they decided to focus on Merlot. This really could be the best Merlot in our portfolio…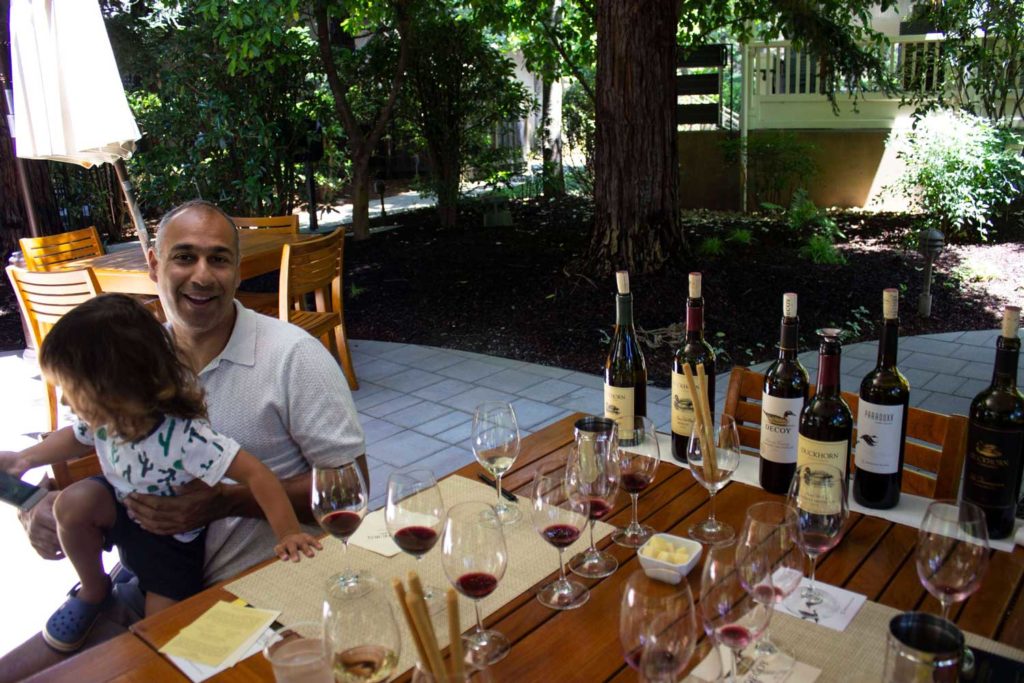 2014 Merlot: Beautiful, exceptional mid palate roundness, full but then plenty of length at the back.
2014 Three Palms Merlot (Wine Spectator Best Wine of 2018): Layers and layers of red and black fruit, a rum raisin property and beautiful concentration – intense but not jammy and perfumed. Duckhorn always bought fruit from the Three Palms vineyard, but actually bought the vineyard a few years ago and have farmed the vineyard organically since then – they attribute the rise in quality to this.
2016 Duckhorn Chardonnay: Southern end of the Napa Valley (where it is cooler). Fresh, beautiful weight, light toast and even hints of white chocolate.
2015 Decoy Sonoma County Cabernet Sauvignon: Black fruits and an early attack of upfront flavour. Very much a varietal of Cabernet Sauvignon, a slight dip and rise at the back of the palate . Good tannin – better than quaffable. Decoy is the entry level brand for Duckhorn and we will have to go here eventually. It is one of the most popular Cabernets in the USA retailing at $19.99.
Paraduxx – Yountville: Paraduxx is the winery which produces one wine only – a red blend. Yountville is an A.V.A in its own right (as well as home to the French Laundry – read more on this later). The blend is a mix of Bordeaux varieties plus Zinfandel. Some spice on the palate, very supple and smooth – very drinkable.
2014 The Discussion Cabernet Sauvignon: Excellent – ageable but drinking now, round very long, delicious length. The story goes that the owner and winemaker had a big discussion about the best blend – Cabernet or Merlot dominant. In the end the owner won with a Cabernet dominant wine.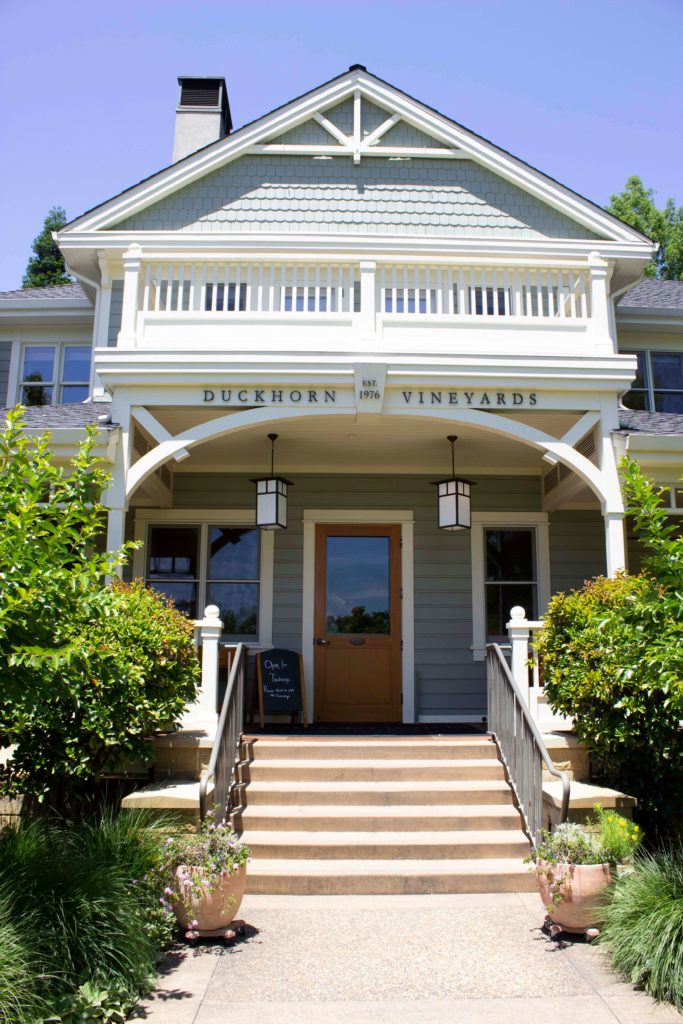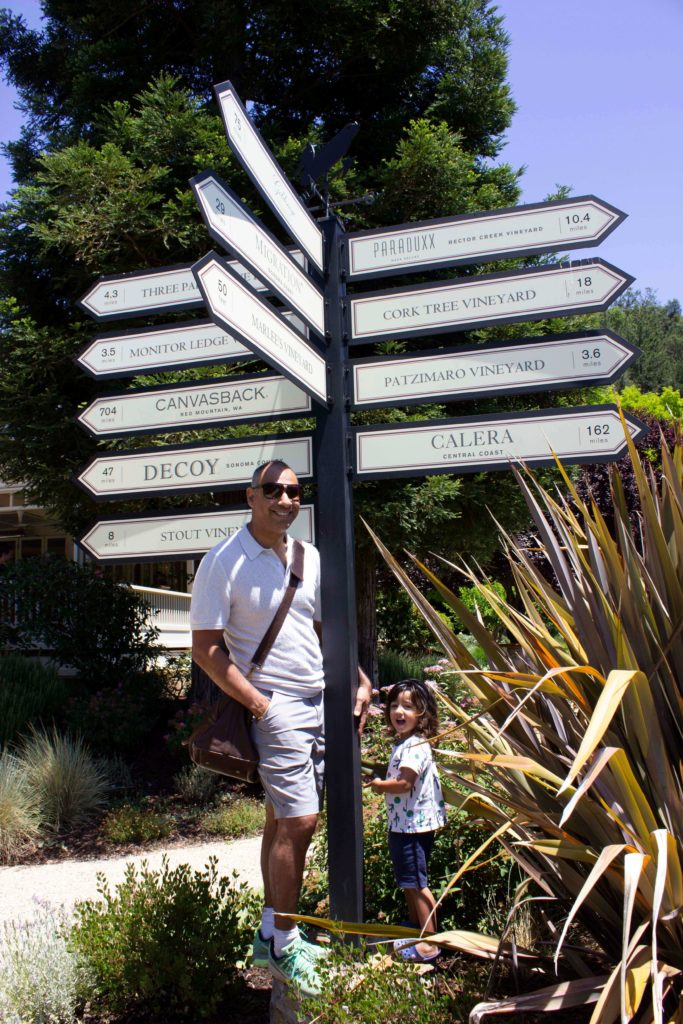 Grgich Hills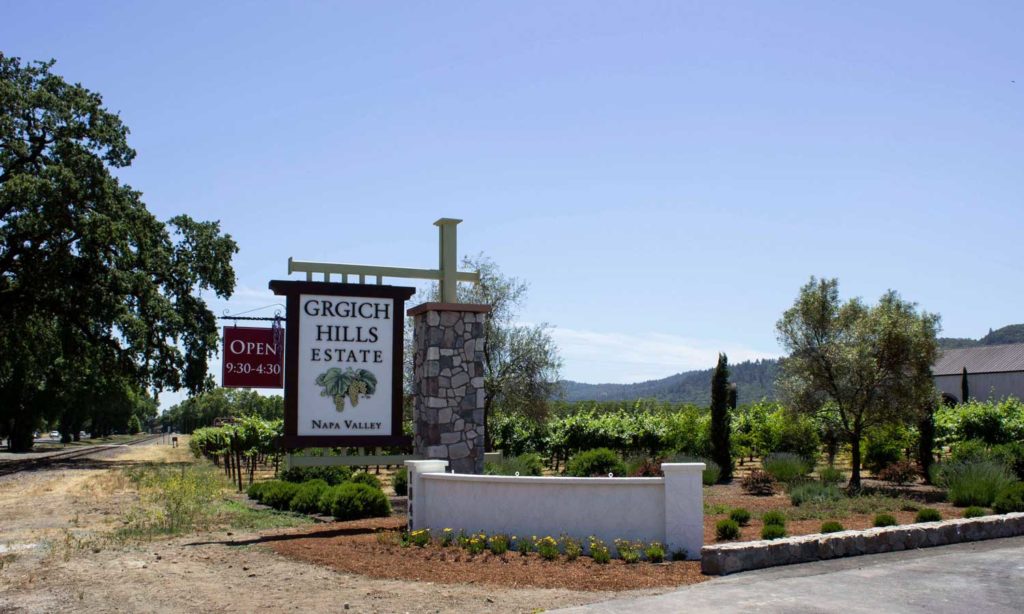 I met with Maja. She is a Grgich (not by name) and they are very proud of several things at Grgich:
Being Croation – I don't think I need to tell you about the pride and winemaking background of Croations. Maja showed me evidence that Zinfandel originally came from Croatia – they do not buy into the Primitivo story.

Their founder Mike Grgich (who celebrates being 95 this year) was the winemaker at Chateau Montelena in 1976 when they won the Judgement of Paris – best white wine.
Maja's father is the winemaker now – he is the nephew of Mike Grgich. Mike's daughter Valerie runs the estate. They work with indigenous yeast and are extremely proud of the Chardonnay from their estates – they have a number of vineyards across Napa, including their main estate in Rutherford. They invest in Fuders.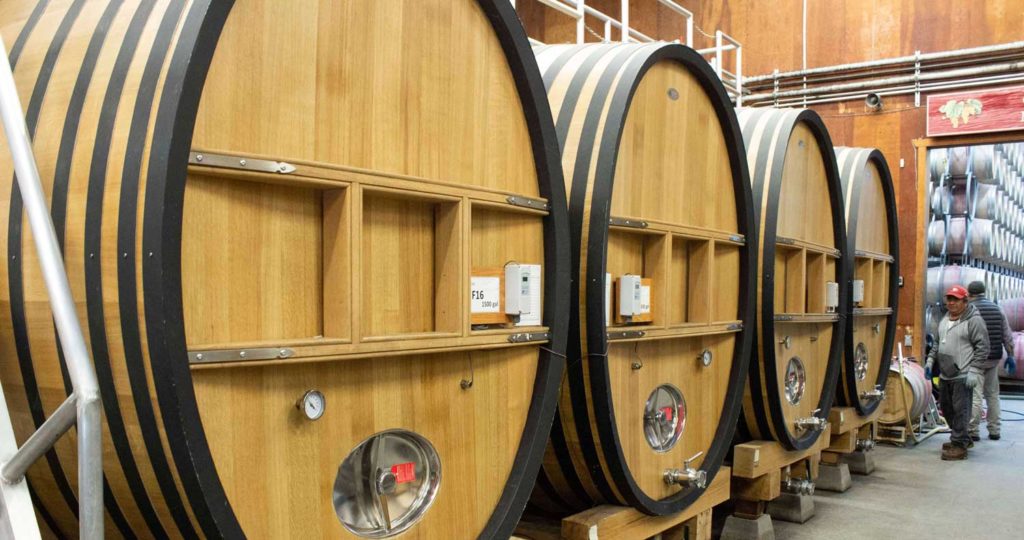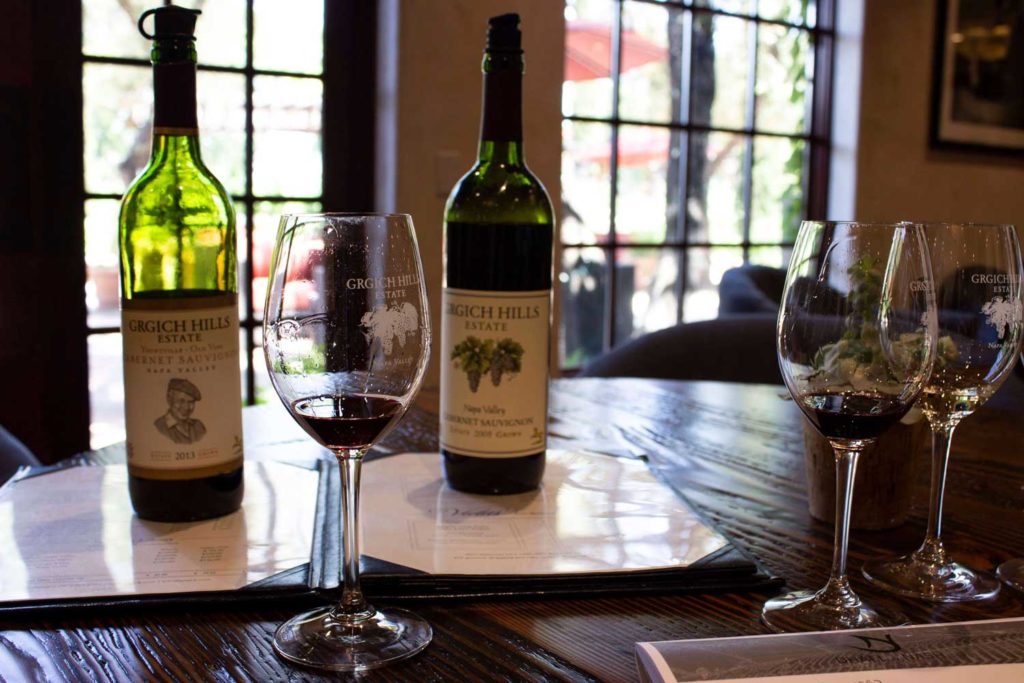 We tried:
2014 Chardonnay: Definitely wild yeast ferment. Nutty and large – all french oak – lovely leesy texture and less tropical fruit ripeness.
2014 Paris Tasting Commemoration Chardonnay: Exceptional length, balance and viscosity . Very graceful – not as overtly powerful as the 2014 Estate. They make this Chardonnay in exceptional years as a tribute to the Chardonnay that won the judgment of Paris tasting. 1 year in small oak barrels, 6 months in Fuder.
2013 Zinfandel (Castiloga): Aged in 650l Fuder. Plenty of fruit, good structure and supple tannin. They learnt that the clusters are large with big shoulders. The sun is not able to ripen past the large shoulder to the rest of the cluster. At Grgich they cut off the shoulder – they lose fruit but find they gain in even ripeness.
2013 Old Vine Cabernet – Yountville: Lovely red and black fruit. Earthy and supple tannin.
2005 Napa Valley Cabernet Sauvignon: Incredible silky tannins – the tannins alone make this delicious. Fruit and acidity still holding up, although I don't feel like this wine has too many more years. A number of producers (notably Caymus) do not go down the single vineyard route – they source from numerous growers from what they consider small parcels of the best sites around Napa. That is why in some cases you see the wine with the specific AVA (e.g Yountville or Three Palms) and in some cases it is simply Napa Valley blend as in this case.
Evening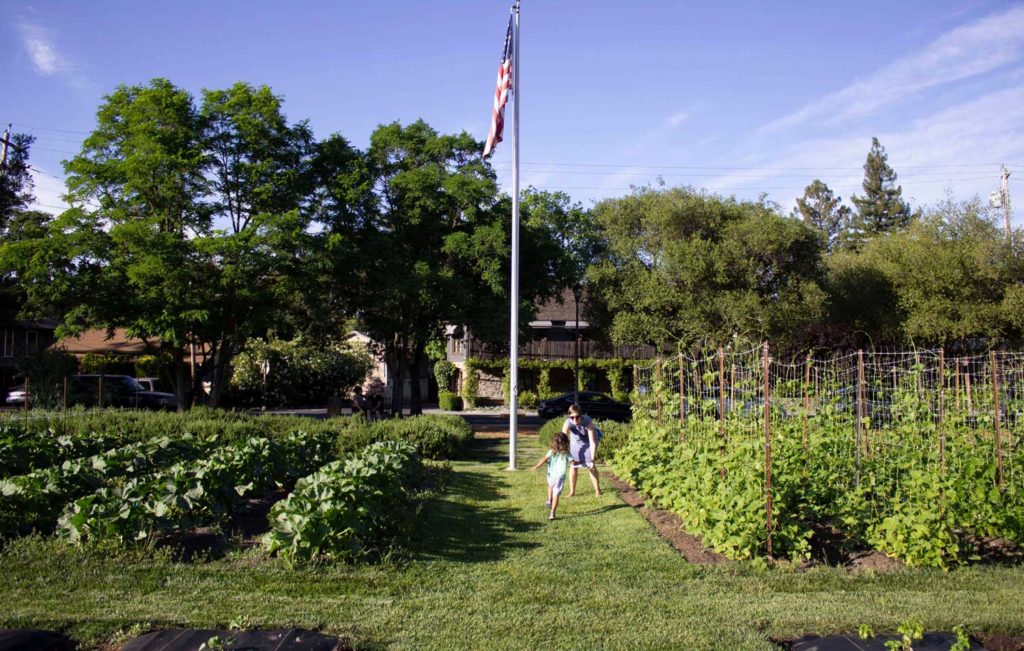 We stroll to Yountville from Rutherford – a toy town. We follow the people through a lovely little sculpture walk to some beautiful market gardens with the most incredible artichokes I have ever seen. Of course we look over the road and there is the 'French Laundry' buzzing on a beautiful evening. Shana takes the obligatory photo. Pete at Duckhorn tells us the next day that we won't escape from there at less than $1,000 per head, and although it is good, if you expect something superhuman you wont be happy. It is a very good and very expensive restaurant – no more, no less. It made me think that in this global and interconnected world the good stuff can get so hyped up by millions of followers that the following becomes bigger than the reality. Anyway, it's still on the bucket list.
We stroll a little further and go into a place – Boedega – Italian roots, which on the posh scale is still up there. Beautiful Californians with immaculate dogs littered the place. Taj was given honorary dog status and we entered as walk ins and were given a tall table near the bar. We had 3 or 4 starters as they looked so good as our meal in a shared plate way. Exceptional food.
Wines from Coravin:
2005 Heitz Cellar Martha's Vineyard: Took a while to open up, and then what I am learning with so many expetional Napa Cabernet's its the silky tannins and the everlasting fruit that make these wines so seductive. Still nothing here to surpass Stag's Leap or Spotswoode for instance.
2014 Kongsgaard Chardonnay: OMG moment – possibly the best wine of the trip (together with Duckhorn Three Palms Merlot). It was perfect balance of toast, texture, lees, acid, fruit and flavour. The next day I contact the winery. Evan Frazier tells me they are bottling and very busy. I thank him for the wine and tell him that we will see him next year for sure!
Caymus
BRANDS: Caymus | Mei Soleil | Emmolo
The Wagner Family of Wine are another member of the 'Royal' set of families in Napa. Father Chuck Wagner, who makes all the Caymus wines, daughter Jenny makes Mei Soleil, and son Charlie makes Emmolo. The other son Joe made and sold Meomi and now has Copper Cane which is outside the family interests – the rich black sheep if you like. Between Chuck, Charlie and Jenny they each have specific varietals that only they may produce. No other family member may make the same varietal. I really learnt a lot from the tasting. A set menu, with menu card and tasting mat. Order form with order bags at the ready subtly placed on the table at the end of the tasting. Again, like many other wineries, their first commercial year was 1972, prior to this the land was family owned with plum and walnut.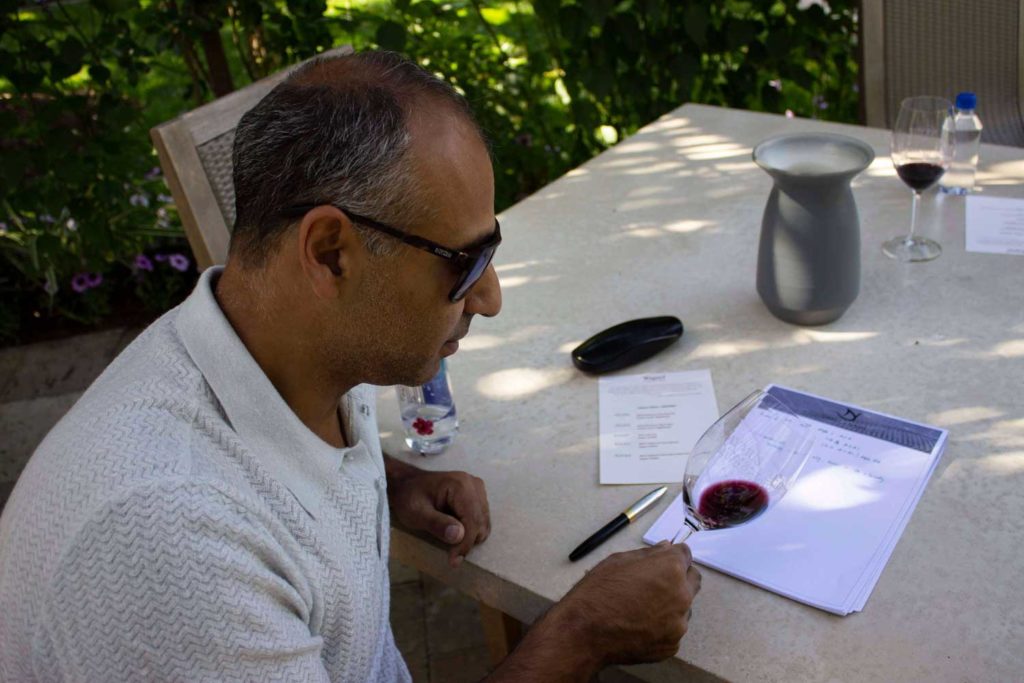 2016 Mei Soleil Reserve Chardonnay Santa Lucia Highlands: Barrel fermented aromatic, tropical, light to medium toast. Textural and good mouth feel – Chablis meets Napa kind of.
2016 Mei Soleil Reserve Pinot Noir: Black earth, cherry and cola notes.
2015 Emmolo Merlot: Very toasty and big. Cinnamon on the nose, big fruit. Deep and plush palate, not typical of Merlot. A blockbuster type wine.
2015 Caymus Napa Valley Cabernet Sauvignon: 12-15 months in Oak. Blueberry, fresh, silky tannins soft and lovely. Exceptional and drinking so well now – best wine of the set. Of the 16 AVAs in Napa, Chuck Wagner blends this Cabernet from between 8-10 different AVAs.
2015 Caymus Napa Valley Reserve Cabernet Sauvignon: 22-25 months in Oak. In 1984 and 1990 this wine won the World's Best Wine in Wine Spectator Magazine – the only wine to have done this twice. Considerably more layered, still young and brooding hints of espresso and licorice.