E & J Gallo – Frei Ranch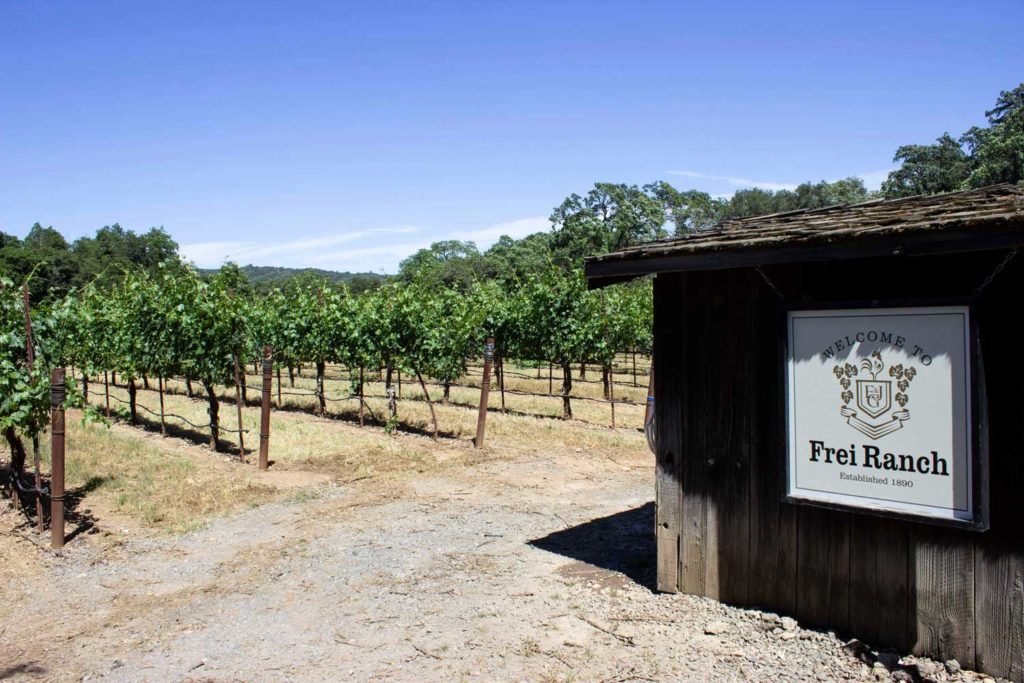 We travelled up North into Dry Creek County, almost at the top of Napa, where we were given the number of a road. No signs, we nearly miss a small dirt entrance. We turn into a dirt lane that takes us around a vineyard to Frei Ranch. We park and walk into a very impressive glass building nestled into the trees. Here we learn that Frei Ranch is pretty much the first piece of land bought by Ernest and Julio Gallo in Napa. We jump straight back into the hosts' 4×4 and begin to drive around the Estate. Ernest and Julio bought the vineyard in 1974. It was a bold move but lead to them being the kingmakers in the region. Their aim was always to make the best wines at affordable prices. Ernest was the business man, Julio the winemaker. The winery is still family owned and the descendants of Ernest still stay on the sales and marketing side, while the descendants of Julio still stay on the wine making side. The story goes that Ernest said that he could sell more than Julio could produce. Julio would say that he could produce more than Ernest could sell.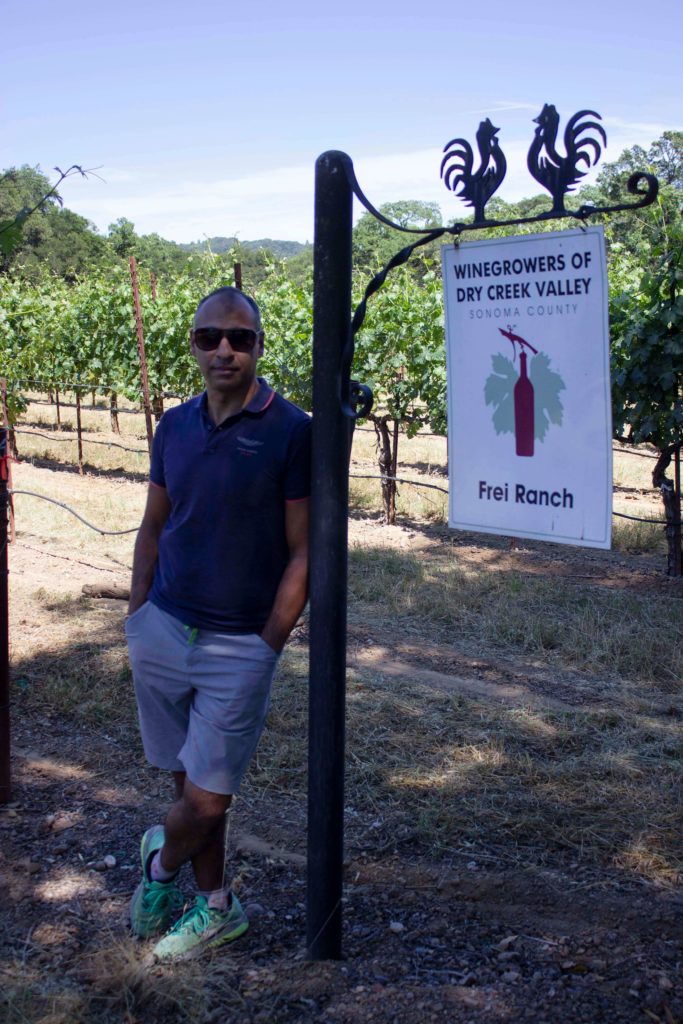 We take a stop mid vineyard and taste the Talbott Chardonnay and Pinot Noir from Central Coast. The wines are very well made – showing typicality, balance and great length. The Talbott Chardonnay is creamy with good oak integration and ripe stone fruits. Similarly the Pinot Noir shows good red fruit, mossy characters and is very tasty.
Next we drive to the barrel room. It looks like the entrance to one of the Hobbit's homes. We walk into one of the biggest underground cellars I have ever seen. It like a James Bond secret lair (although we find an even better James Bond Secret Lair at Stag's Leap Wine Cellars – read later). Here we taste the Frei Ranch wines; the Chardonnay. Again, great Lees and texture – big fruit and large – this would work very well in NZ.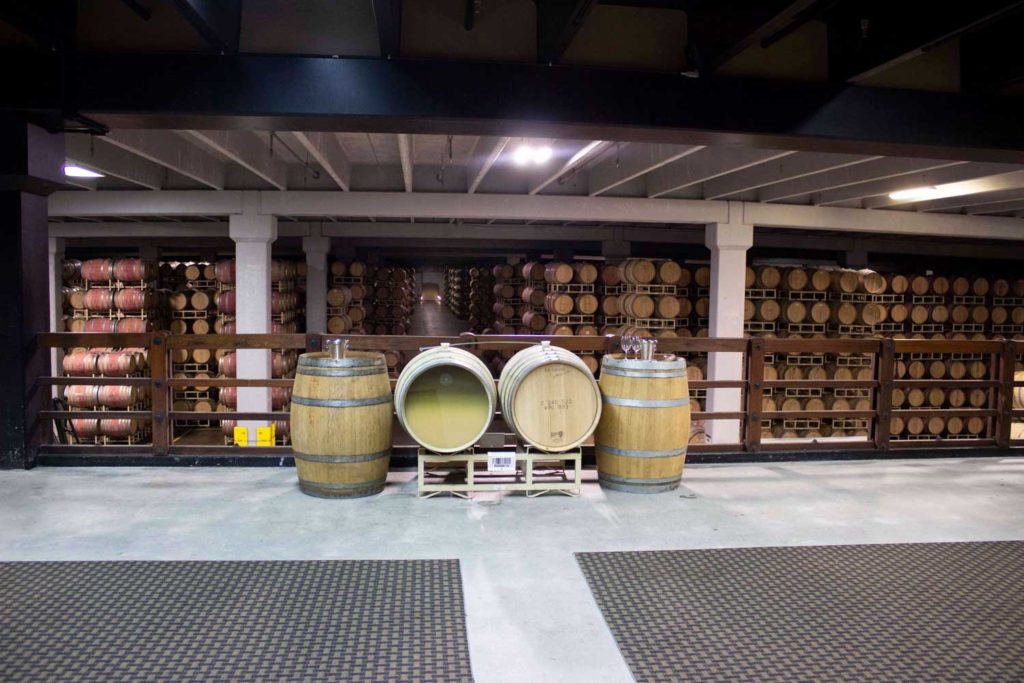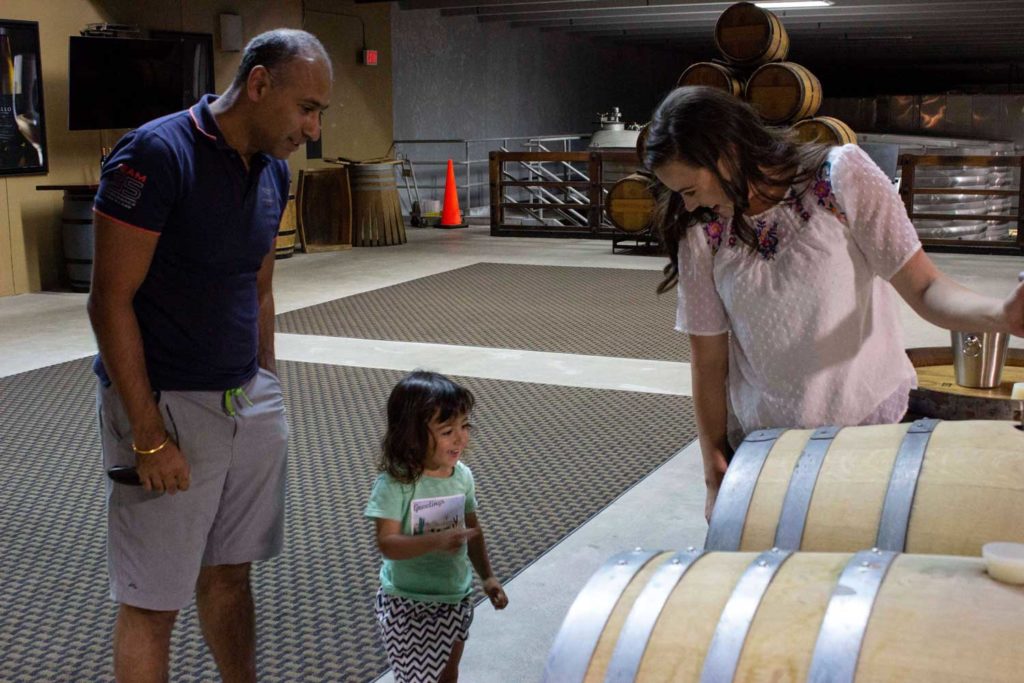 We drive around to the winery and it is large. The largest tanks along one line are so modern and super smart that they can actually be worked from an iPhone app. The commitment to quality is incredible. The pipes transporting must have absolutely no sharp corners, only gentle curves, so as to reduce must damage. When you see this you begin to understand how the wines are so good even though produced at considerable volume.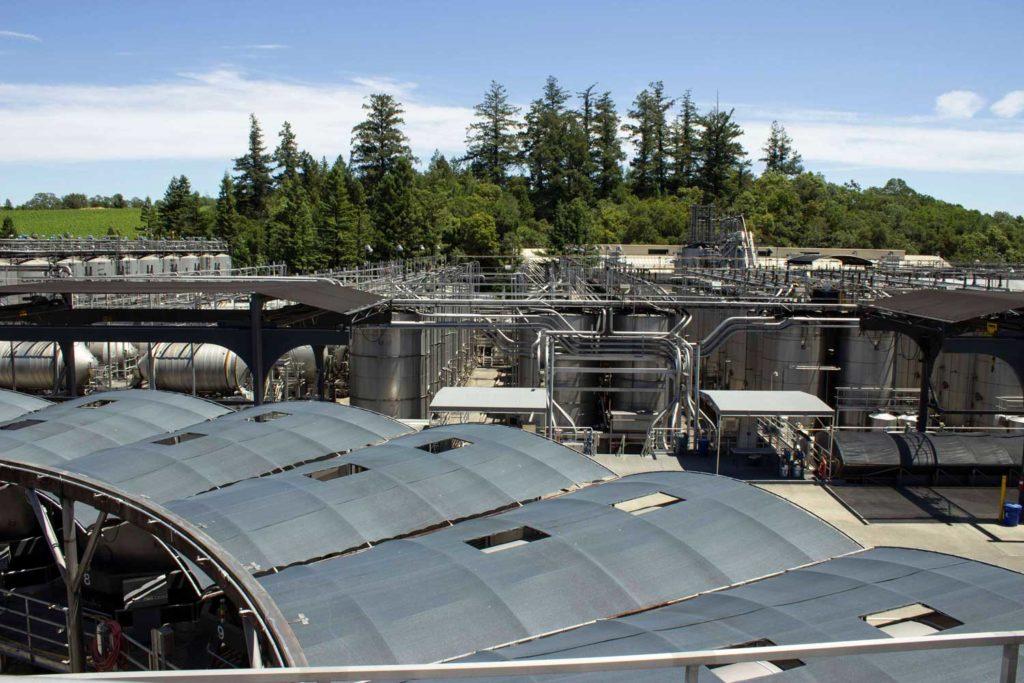 Signing off until tomorrow,
Puneet