Domaine Bertagna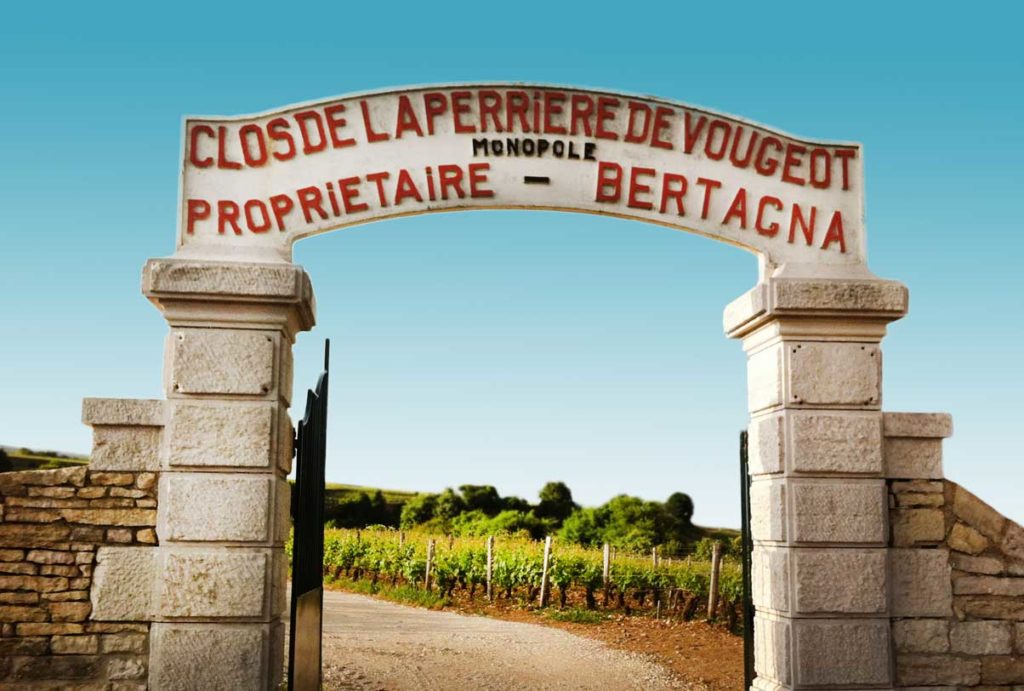 Domaine Bertagna asserts that quality and precision are their warhorses, and such a statement couldn't be more of a truism. The delicious wines they are producing are true gems in our cellar that we are thrilled to bring to our customers.
Established by Claude Bertagna in 1950s and located in Vougeot, Burgundy, Bertagna has impressive Grand Cru and Premier Cru holdings, including two monopoles. In 1982 it was taken over by the Gunther Reh family, who were already established in other parts of the world and had numerous ventures, and in 1988, Eva Reh-Siddle took the reins and has not since relinquished them. In her time she has worked tirelessly to maintain the quality of her fruit. She has modernized the vineyard without losing sight of the importance of authenticity and tradition.
Producing only Pinot Noir and Chardonnay, the prestigious vineyards themselves lie on Bathonien limestone with scattered calcareous clay soils, on 21ha situated between Aloxe Corton and Gevrey Chambertin in the shadow of the famous Château de Clos de Vougeot. They are grown without the use of chemical treatments or pesticides and produce exceptional fruit. Eva Reh-Siddle asserts that "the wine is made in the vineyards" – meaning she believes around 80% of the wine quality can be attributed to the work the vignerons do day in, day out in the vineyards.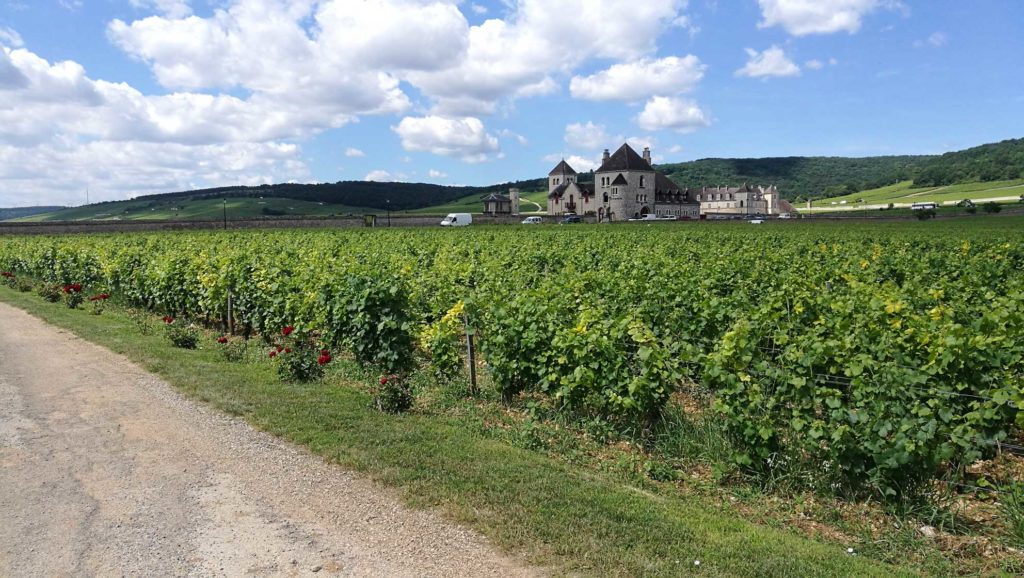 Earlier this year, Puneet and Brandon had the pleasure of visiting the domaine:
"Eva Reh Siddle loves her Domaine. Nestled in the heart of Vougeot (next door to our wonderful hotel), her back gate looks at all of the greatest vineyards within touching distance. Amoureuses to the right, Vougeot in front and Echezeaux to the left. Eva Reh is sophisticated and speaks her mind – maybe an element of her German heritage. It is clear that she loves the place, and that running the Domaine is a labour of love. There are 6 full time staff at the Domaine. She tells us the 2015's are closed now and need another 5-7 years. The 14's and 16's can be drunk now." – Puneet Dhall
We at Dhall & Nash have had Bertagna for a few years and we still maintain it is an absolute must-have in any cellar. The balance in the wines is quite simply spectacular and we've not seen a bad vintage yet. We share an excitement for what these wines are bound to offer given a few years of maturation. If there's nowhere to go but up, then we want to be along for the ride.

2013 Domaine Bertagna Vougeot Premier Cru Les Cras Blanc
(375ml & 750ml)
Aromas of honey, fresh apricots and peaches. Well-balanced on the palate with a mix of purity and minerality. Very elegant.

2013 Domaine Bertagna Vougeot Premier Cru Clos de la Perriere
(375ml & 750ml)
"An appealing hint of banyard graces the black cherry and mineral flavours in this beefy red. The tannins lend a hard edge but the flavours persist through the firm, peppery aftertaste."
Wine Spectator (92 points)

2014 Domaine Bertagna Chambertin Grand Cru
"Spicy and stout with a floral and spicy nose. Bags of red fruits and class on the silky palate. Very good indeed. No rush in the cellar."
Decanter World Wine Awards (95 points & Gold Medal)

2014 Domaine Bertagna Clos de Vougeot Grand Cru
Ample with a great balance and body. Delicate tannins and discrete acidity.

2015 Domaine Bertagna Chambertin Grand Cru
Rich and deep with delicate and racy tannins.

2015 Domaine Bertagna Vougeot Premier Cru Clos de la Perriere
"The wine is still showing its wood aging, although the weight of ripe fruit will surely come through as it matures. It is a rich reflection of this fine vintage, dense and packed with black-plum fruits and with a smoky aftertaste."
Wine Enthusiast (93 points)

2015 Domaine Bertagna Clos de Vougeot Grand Cru
Delicate and clean with black fruit aromas. Delicate tannins and discrete acidity.

2015 Domaine Bertagna Clos Saint Denis Grand Cru
"This powerful, concentrated wine shows both richness and considerable aging potential. It is a powerhouse of ripe damson fruits and impressive tannins. Structured and intense, it needs to age for many years."
Wine Enthusiast (95 points & listed in Top 100 Cellar Wines 2017)

2015 Domaine Bertagna Hautes-Côtes de Nuits Dame Huguette
Gourmet – a delicate and well balanced structure with clean with minty eucalyptus notes on the nose.

2015 Domaine Bertagna Vosne Romanee Premier Cru Les Beaux Monts
"From one of the grandest premiers crus, this wine is dense and rich. With great fruit tones and finely integrated wood, it is complex, beautifully balanced and shows great intensity. The juicy red fruits are shot through by firm tannins that will soften as it matures."
Wine Enthusiast (94 points & Cellar Selection)