Domaine Bertagna;
Owns 28 ha of land.
One of the key Growers in Vougeot, with impressive holdings allied to Grand Cru's, including two monopoles.
Owned by Eva Reh & Mark Siddle.
Total Land Holdings in Burgundy; Chambertin 0.2ha, Clos Saint-Denis 0.5ha, Clos de Vougeot 0.3ha, Vougeot Clos de la Perriere (Monopole) 2ha, Les Petits Vougeots 2.5ha, Les Cras 1.2ha, Clos Bertagna (monopole) 0.3ha, Chambolle-Musigny Les Plantes 0.2ha, Vosne-Romanee Les Beaux Monts Bas 1ha, Nuits-Saint-Georges Les Murgers 1ha, Hautes Cotes de Nuits 16ha, Bourgogne (rouge) 2ha.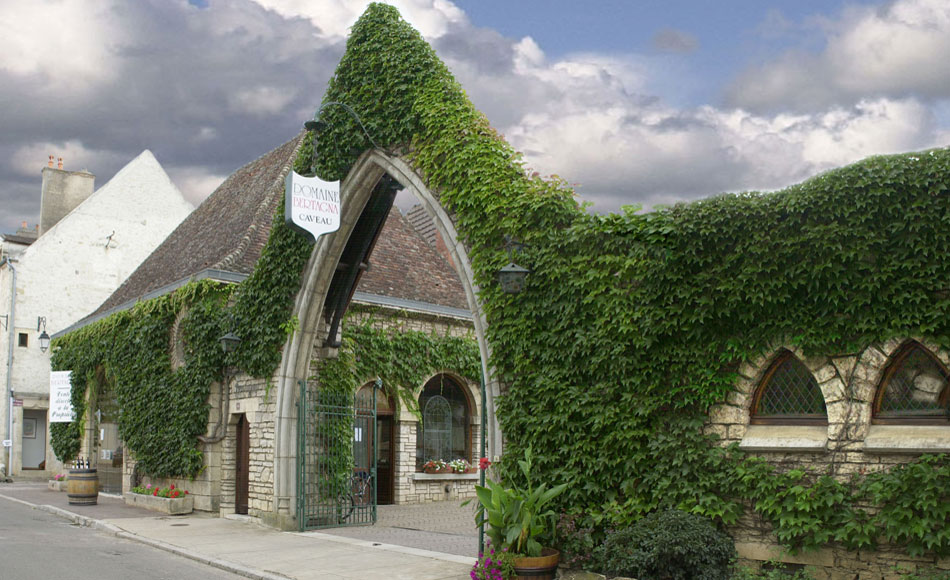 Villages wines receive 25% new oak.
1er Cru wines receive 50% new oak.
Grand Cru wines receive 100% new oak.
Typically the winery avoids racking, opting for a more reductive style of wine making, looking for strength and aging potential and showcasing their terroirs in each cuvee.
The Reh family has owned this estate since 1982 with considerable renovations taking place since this time, including the launch of a country house hotel with twelve guest rooms.
This Domaine's label is often considered to be understated, but these wines are mouth filling, strong on spice and character.
The winery famously produces Chardonnay from their Les Cras plot within Vougeot, a rare white wine in this Grand Cru vineyard.