The Grand Cru by Billecart-Salmon is a limited time premium champagne experience, showcasing a line-up of exceptional cuvées from Maison Billecart-Salmon, hosted at Custom Lane – Auckland's newest day-to-night hotspot.
Dhall&Nash, alongside with Custom Lane @ Grand Mercure Auckland, is organizing a Billecart-Salmon Champagne Pop Up Bar.
Join us every Wednesday, Thursday, Friday from the 15th to the 29th of December to experience one of the finest Champagne in the world. A knowledgeable and passionate sommelier will be on site to help you choose from the exceptional Billecart-Salmon range and from some of our Cellar that will also be available there.
On this occasion, Custom Lane will be redesigned according to the look and feel of Maison Billecart so that you can fully experience the magic that Billecart captures in every glass.
For more information on the Grand Cru, check out our dedicated website here.
Billecart-Salmon Maison

The story of Billecart-Salmon all began in 1818 when Nicolas François Billecart and Elisabeth Salmon founded a Champagne House that was above all conscious of the excellence of its wines.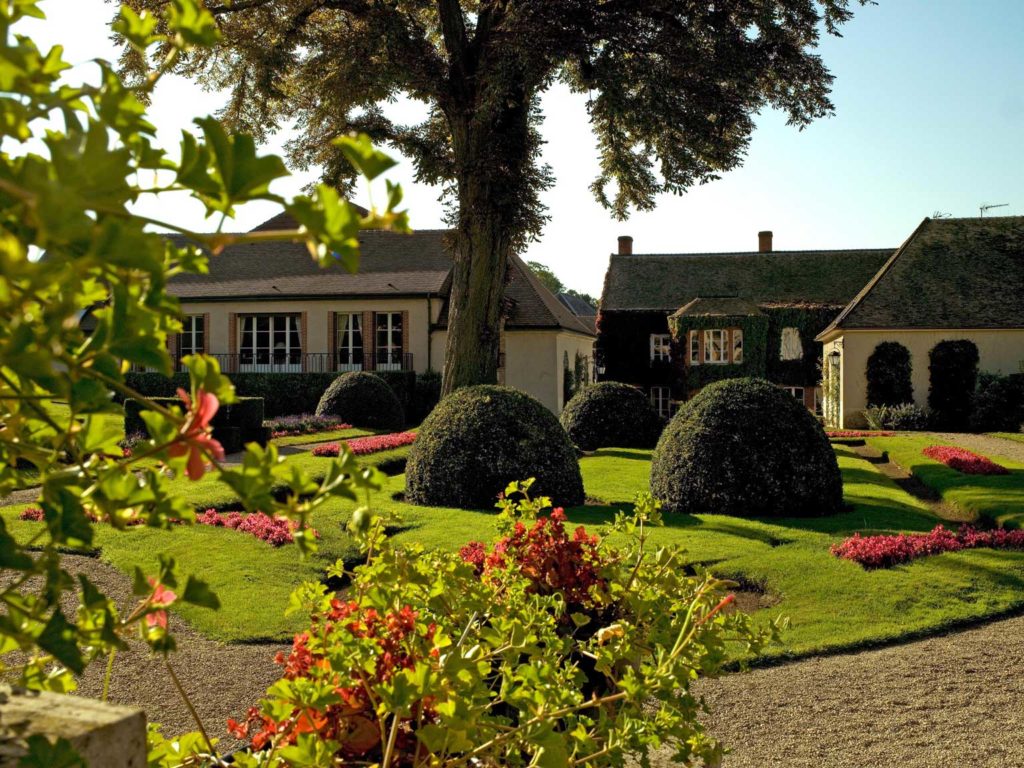 Their Maison is one of the most sterling examples of Louis XI architecture. It is one of the few left standing today following the Napoleonic revolution where so much of the great architecture of Louis XVI was destroyed.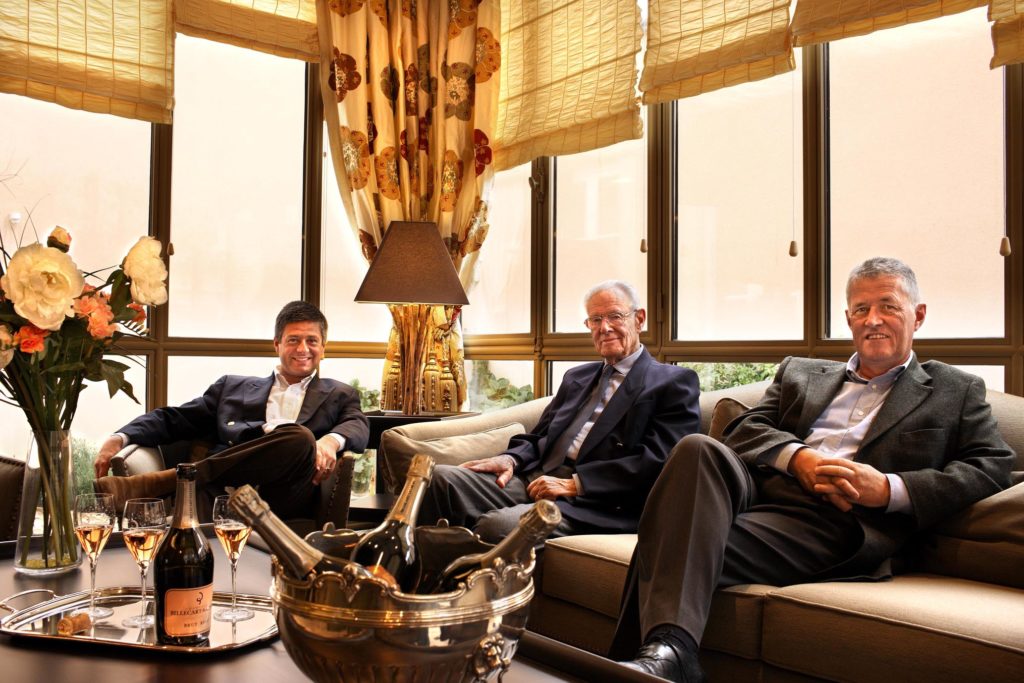 The Maison today is still family owned jointly by two brothers – the seventh generation of the family. The secret of the Maison has been the 'savoir-faire' passed down from generation to generation. Indeed, since 1818, every member of the Billecart family has been committed to perpetuating the family tradition through standing by the immutable oath :
"Give priority to quality, strive for excellence."
All of the twenty-seven 3 Michelin starred restaurants in France serve Billecart-Salmon Champagne. Don't miss your chance to experience it at The Grand Cru!
---
Here is the list of the Champagne that will available by glass and bottle at The Grand Cru :
2002 Billecart-Salmon Cuvee Nicolas-Francois Brut
"This vintage has begun to open magnificently since its release, displaying remarkable complexity, yet at every moment clinging to impeccable elegance, a coiled focus of malic acid tension and exhilarating chalk mineral texture. Delightful poise and intricate craftsmanship proclaim one of the great Billecart's of the modern era." – Tyson Stelzer (99 points) – Renowned Champagne writer and Published author.

2004 Billecart-Salmon Blanc de Blancs
"BdB 2004 makes a monumental declaration; from Billecart's proud position in the heart of pinot territory, this house is masterful in its command of the finest Chardonnay Crus… At a decade or so of age, its exacting, youthful freshness of lemon and white peach is breathtakingly elegant, yet innately intense. Subtle oak structure gently coaxes out notes of almond, nougat and subtle toasty complexity, building creamy texture and accenting dazzling chalk minerality. Grand longevity." – Tyson Stelzer (98 points) – Renowned Champagne writer and Published author.
2006 Billecart- Salmon Cuvée Elisabeth
"I tasted this with Antoine Billecart in October 2015, and it lives up to its lofty reputation as the best rosé in the world. It is composed of even parts Chardonnay and Pinot Noir, but it is the red wine that is added (about 9%) that puts this wine in a class of its own. The red Pinot Noir is all from the 1er Cru of Mareuil, in fact from one 80-year-old plot called the Valofroy. This ultimately elegant Champagne has kaleidoscopic complexity with everything inside from white flowers to subtle hazelnuts. The Volnay-like character of the red wine is in the background now, but for the patient, this wine will be a treat on the level of any wine in the world." – Gary Westby

NV Billecart-Salmon Blanc de Blancs
"A beautifully pristine Blanc de Blancs. Elegantly understated lemon and grapefruit evolve to anise, highlighted by struck flint. The tense structure and energetic tang of the season heighten the wonderful mineral expression." – Tyson Stelzer (98 points) – Renowned Champagne writer and Published author.

NV Billecart-Salmon Brut Reserve
"Billecart is royalty among the readily available entry NVs. Brut Reserve is a captivating contradiction, dressing one of Champagne's higher representations of Pinot Meunier in one of the most delicate and graceful of attires. It glides onto the stage and sings with the pristine signature of the house, energising the red apple, berry and strawberry fruits of Pinot Meunier with a breathtakingly refined melody of pure lemon blossom and lemon meringue in a dazzling display of fine, chalk minerality and understated, fragrant elegance. The effortless, understated purity of Billecart can even leave the unsuspecting wondering what the fuss is all about, but wait for the second sip and the orchestra will strike up and lift your mood in an instant. ." – Tyson Stelzer (95 points) – Renowned Champagne writer and Published author.
NV Billecart-Salmon Brut Rose
"This is clearly one of my favourite rosé Champagnes out there. I love the freshness and clarity of the wine, from its light pink colour to crisp acidity and minerally, chalky character on the finish. It's full-bodied and dense yet agile with amazing length and beauty. Refreshing and vibrant. As it warms, it gives you delicate Pinot Noir character like Aloxe-Corton or another excellent appelation. Drink now." – James Suckling (95 Points)

NV Billecart-Salmon Demi-Sec
"One of the most refreshing and well-crafted sweet champagnes on the shelves… with acidity and poise to handle its honeyed sweetness. This transforms the clean fruit precision that defines Billecart into candied citrus, lemon drops and glace figs, with a creamy, sweet finish, well-toned by balanced acidity." – Tyson Stelzer (92 points) – Renowned Champagne writer and Published author.

NV Billecart-Salmon Premier Cru Sous-Bois
"Sous Bois is as distinctive for Billecart as its bold, modern label. Billecart is constantly experimenting, and occasionally something emerges from its trials for all to behold. Sous Bois is literally 'underwood,' inspired by oak-fermented parcels destined for Billecart's top cuvées. Sous Bois exalts the crunchy strawberry hull and fresh white cherries of its pinot core, intricately interwoven with the spice, toast and creamy texture of oak, without ever becoming oaky. It sings with classic Billecart precision while basking in the richness of barrel fermentation, silky and alluring, confronting and commanding, all at once." – Tyson Stelzer (95 points) – Renowned Champagne writer and Published author.