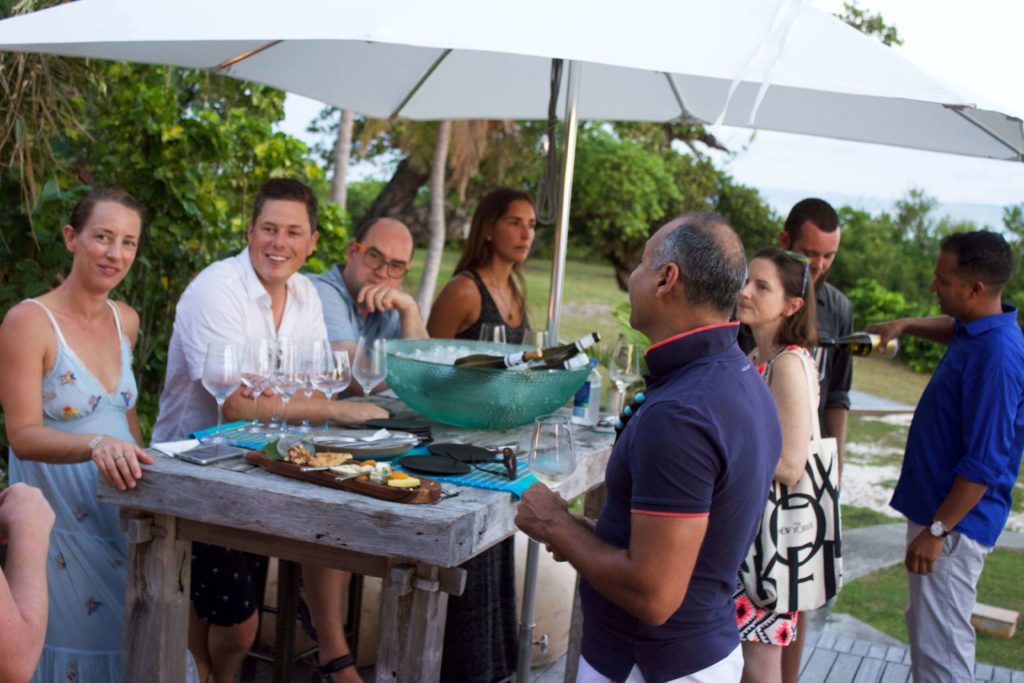 Take one luxury tropical island resort, one Master chef and one of the World's greatest Champagnes, and what do you get…
Last week Dhall & Nash were lucky enough to be on Vomo Island in Fiji with World class Kiwi chef Nic Watt (of MASU in Auckland amongst others). Why? We had gathered to celebrate the 200th anniversary of Maison Billecart-Salmon. Vomo is a proud 'Billecart' Island, and so it was a fitting tribute to open some of the World's best Champagne in this idyllic setting with some exceptional cuisine from Nic.
A series of events over 4 days culminated in a 5 course Billecart-Salmon degustation as the sun set over the reef at 'The Rocks'. It really was something special.
Such was the success, that we are considering making this an annual event. Contact us if you would like to be involved next year.
Big thanks to the Vomo family, in particular Mark and Renee Leslie, Andrew Clark in Food and Beverage with his assistant Bhishnu and Vomo chef de cuisine – Thushan Iranga.