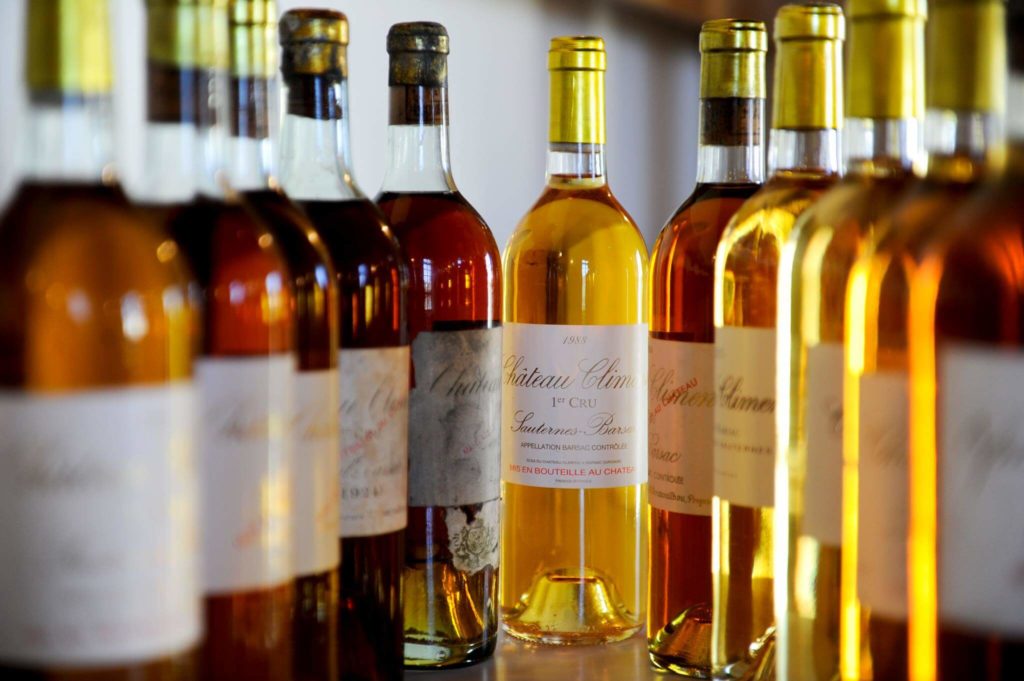 Chateaus Climens, also known as the "Lord of Barsac" is indeed a very noble wine. The estate is situated in the village of Barsac, within the Barsac-Sauternes appellation, on the left bank of the River Garonne in Bordeaux. Barsac-Sauternes is a tiny enclave in the Graves region and is known for producing some of the finest sweet wines in the world.
The Chateau Climens vineyard area covers 29 hectares, with an average production of 3,000 cases per year. The terroir is extremely chalky, with limestone, sand and clay which is ideal for growing Semillon.
Chateau Climens was first officially registered in 1547. In over four and half centuries the property has only ever belonged to five families, which is fairly unique in Bordeaux. This also means the land has been very carefully looked after. In 1885 when the Bordeaux Classification system was established for the Medoc and Sauternes region, the supreme quality of Chateau Climens' wines was instantly recognised. It is second only to Chateau d'Yquem.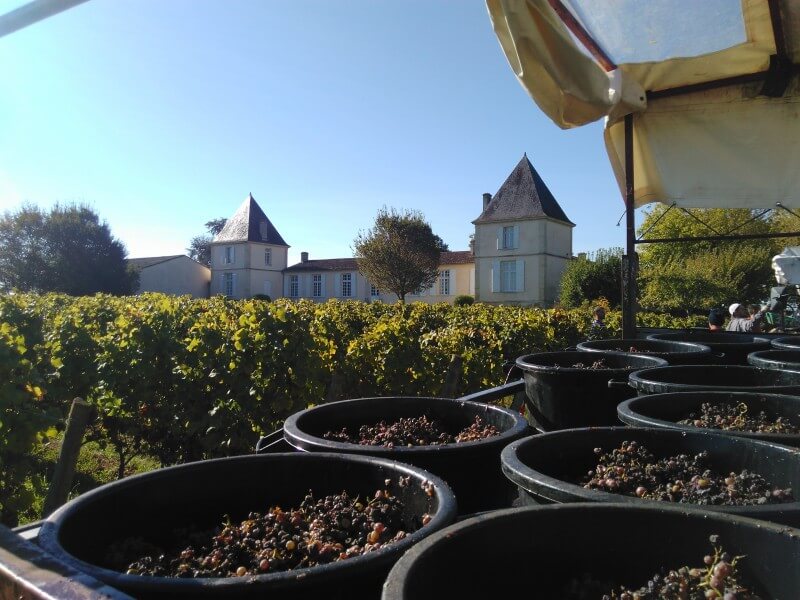 The Roberol family first owned Climens and it was passed down from generation to generation until 1802 when it was sold to Jean Binaud, a local wine merchant. The land changed hands between two more families and then in 1855, just after the vineyard had acquired its Premier Cru status, the estate was taken over by the successful printing family Goungouilhou who kept it for over a century.  
In 1971 Lucien Lurton, owner of Chateau Brane-Cantenac and Chateau Doisy Dubroca, was drawn to the finesse of the Chateau Climens wines and its unique terroir and decided to purchase the property. In 1992, his daughter Berenice Lurton took over the reins and has worked ever since with enthusiasm and determination to ensure the wines continue to shine. In 2010 she started following biodynamic practices and in 2014 they were fully certified. This is unusual in Sauternes and shows great vision and dedication in protecting the environment whilst striving for healthy vines which will produce the highest quality fruit.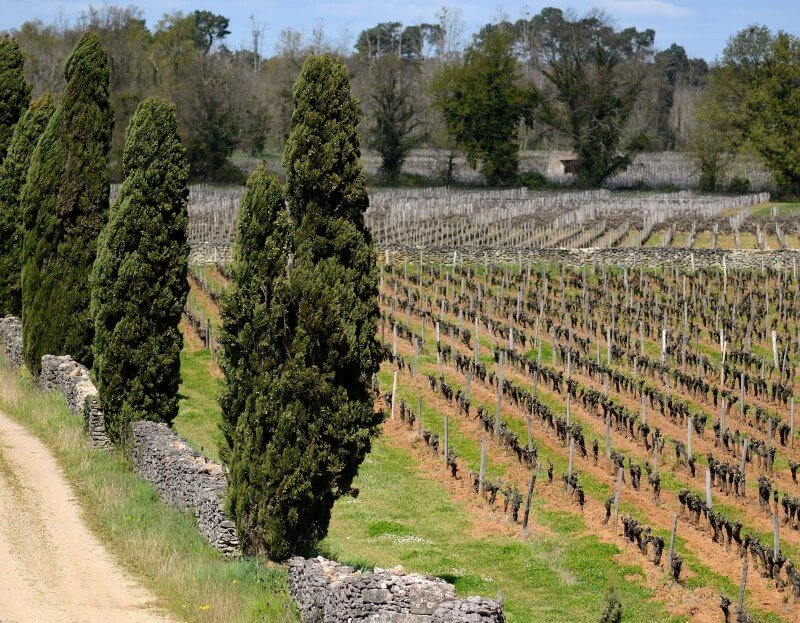 Perhaps the most unusual aspect of Chateau Climens, however, is that it is 100% Semillon. Most Sauternes are a blend of Semillon and Sauvignon Blanc. Sauvignon Blanc helps raise the acidity in the wines, however Chateau Climens' unique terroir and limestone soils enable their Semillon to retain enough levels of acidity, whilst reaching perfect ripeness and flavour profiles without needing to blend.  
All this contributes to Chateau Climens being one of the most revered sweet wines in the world. It is revered not only for its complexity and opulent flavours, but also its freshness, minerality and finesse.
Despite the fact Climens means "infertile land" it is obviously perfect for vines and in particular Semillon, on which noble rot flourishes.  Noble rot is essential for creating these very special sweet wines.
Noble rot is a microscopic fungus, it's official Latin name being botrytis cinerea. It needs certain climatic conditions to flourish – these being damp early mornings, followed by warm, sunny Autumn days. If it's too dry then noble rot will not set in. If it's too wet it can become the more undesirable, damaging grey rot. It can therefore be a rather tense time for the vignerons come early Autumn as despite all their hard work they are at the whim of Mother Nature.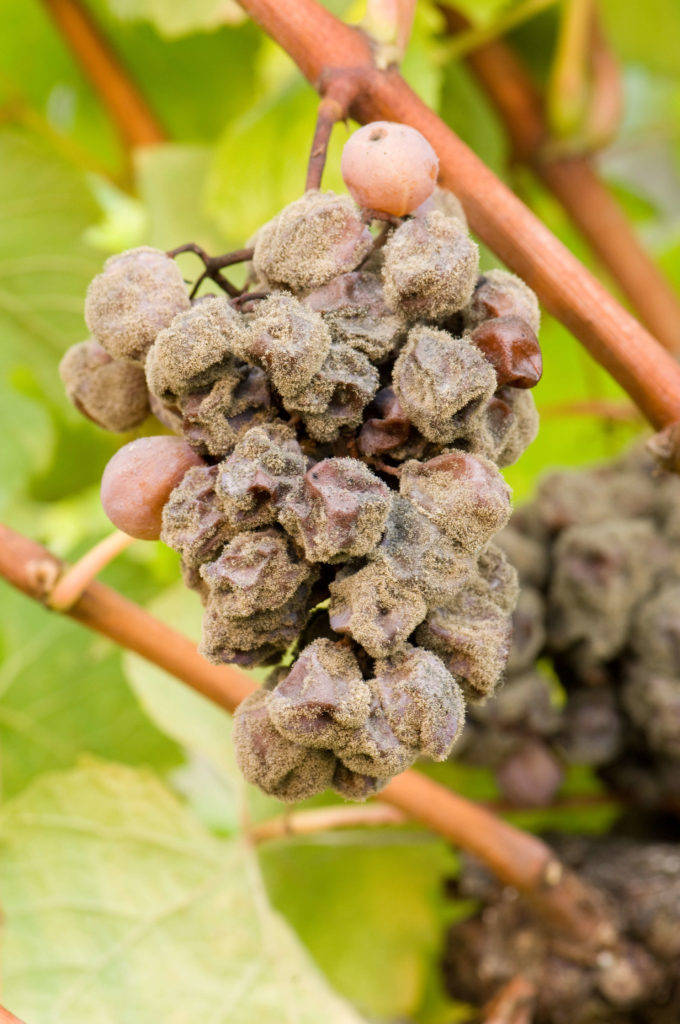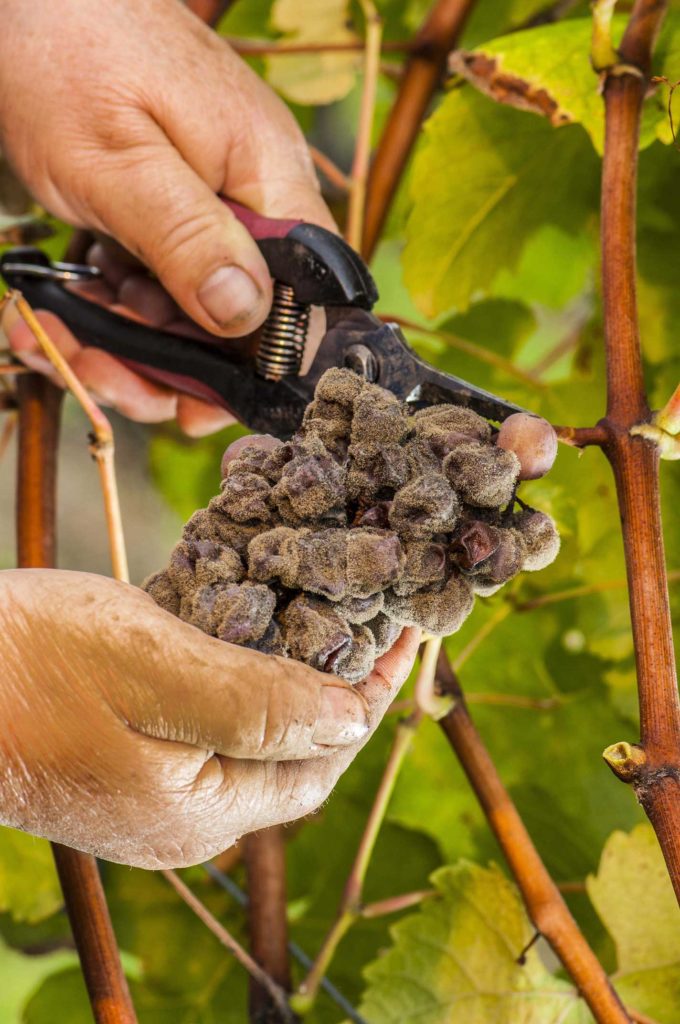 Fortunately, the microclimate in Barsac-Sauternes is very suitable for noble rot to flourish. Positioned near the Garonne River and its tributary Ciron, there is plenty early morning mist rising up from the water and the days are generally warm and sunny in the beautiful Bordeaux Autumn.
As noble rot penetrates the skin of the grapes, moisture starts to evaporate. The grapes shrivel and the sugars and flavours become more concentrated. The rot also triggers reactions within the grape creating other flavour profiles, adding to the complexity of the wines.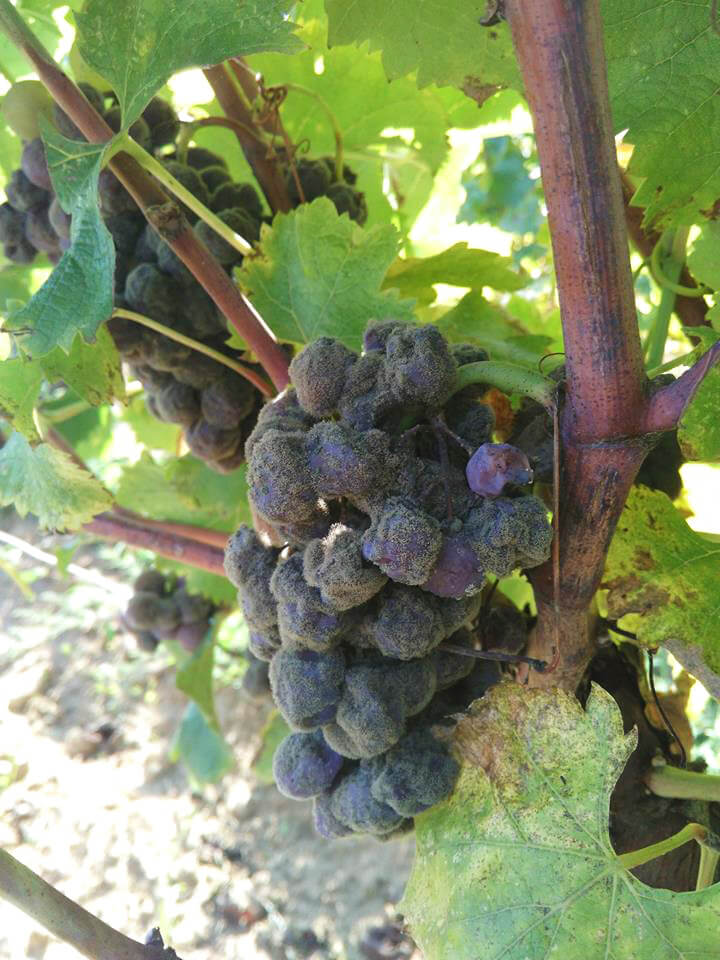 The grapes can only be picked when they reach a legal must rate of 221g/l. This means several pickings or "tries" have to be made over a week or so to ensure only grapes at their optimum level of sweetness and acidity are picked.
This very high sugar level means that even when fermentation stops, at an alcohol level around 13.5%, there remains a high level of residual sugar.  These naturally sweet wines also contain high natural levels of acidity, which gives them beautiful balance and elegance.
The Chateau Climens wines are fermented in oak barrels, with about 20% being new oak.  They are then aged in oak for 20-24 months. This adds another level of complexity to the wines.
The small volumes, intense manual labour and investment in barrels all contribute to the high cost of these wines but also to their extremely high quality and uniqueness.
Chateau Climens wines can be enjoyed young, when they are really fresh and vibrant, yet they also have great aging potential – up to 40 or 50 years – and will therefore develop and take on different flavours and characters as they mature. They are intriguing and almost mystical and can be enjoyed at any stage of their development.
We hope you enjoy your Chateau Climens, when, wherever and with whom you decide to open a bottle of this rare and exquisite wine.

[All photos courtesy of Chateau Climens.]