Here at Dhall & Nash, we pride ourselves on our fantastic relationships with both our customers and our suppliers. This opens the door to astonishing opportunities.
We organised a special visit for clients Gilbert and Tina to the beautiful and historic Maison Billecart-Salmon, whilst they were in France recently.
La Maison, it's vineyards and winery are situated in the charming village of Mareuil-sur-Aÿ, Champagne, France.
Gilbert and Tina enjoyed a guided tour of the Maison, it's famed Clos St Hilaire (where the grapes used to make the celebrated cuvée of the same name are grown) and the winery itself. They stayed in the guest house on the property for the duration of their stay.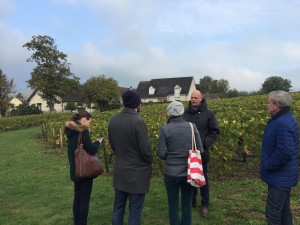 The highlight of the visit for Gilbert and Tina was hearing about the meticulous blending process behind every cuvée produced. "The blending panel have such a clear vision of the type of wine they want to produce, it is obvious that great care and consideration goes into each and every blend."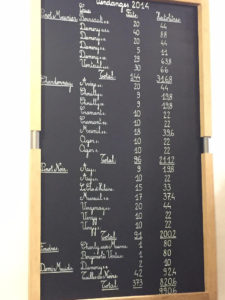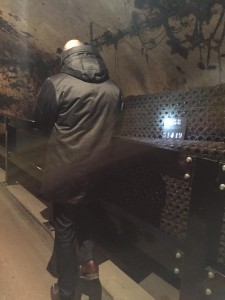 "Our visit to Billecart Salmon was the highlight of our time in France and is now a wonderful memory. Thank you for your generous hospitality – It was really appreciated. Our friends and family will now be listening to stories about our visit for some time! Thanks also Puneet and Billecart-Salmon for helping make this happen!"
Dhall & Nash are the exclusive distributors of Billecart-Salmon Champagne in New Zealand. For a complete list of Billecart cuvées available, please contact info@dnfinewine.com