Organic and Biodynamic practices are truly gaining momentum in the wine world, with many producers converting whole vineyards in order to produce the most natural wines possible – as they had been produced for thousands of years!
One of the oldest winemaking practices in the world is the production of Orange wines – something that winemaker Hayden Perry is deeply passionate about. The Dhall & Nash team visited the 100% organic and biodynamic Supernatural Wine Co. vineyards, to hear all about what makes these wines so unique.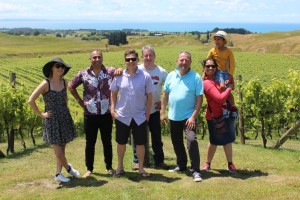 Hayden – what drove you towards organic and biodynamic viticulture?
I strongly feel that it is the only way to go. I have visions of my children's children's children growing on the soils of the Hawkes Bay and I truly believe that this will only be possible if we show more care and respect to our soils. The use of systemic chemicals and heard fertilisers are devastating our soils and killing off the worms and micro-flora they contain (and rely on!). If people continue with this approach, I fear for the longevity of the soil and the ability to grow anything, let alone world-class grapes.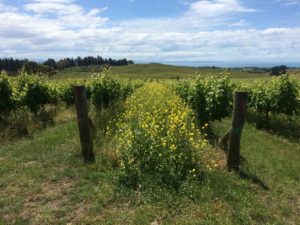 What is it about your site that makes it so special?
The north facing slopes, the silt, the clay and sand over the underlying limestone. To me, this is just the perfect combination for organic grape production.
What was your motivation for creating skin-fermented wines?
I tasted this style of wine while in Europe and just loved the concept, I loved the 'natural' nature of them. When given the chance by Greg and Gabrielle at the Supernatural Wine Company to experiment with the style, I jumped at it.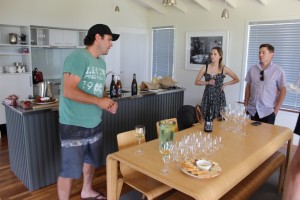 How are they generally received in the New Zealand marketplace, and how does this compare to their reception n the export market?
There is a small  group of natural wine enthusiasts that love the wines. Unfortunately it is small though. They do really confuse a lot of regular consumers but I think that's just an education thing. The more we can educate people on the wines, the more than understand them and more importantly, enjoy them.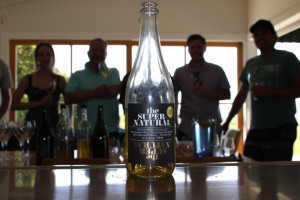 What is next for Supernatural Wine Co.?
We have huge aspirations. As well as developing our 3 current wines, we would love to do a little bit of re-planting and we also have a further 3Ha available for planting. We would like to try and diversify our varieties a bit, while concentrating on the natural and skin-fermented styles. 2016 is also our first vintage growing under the biodynamic principles, which I am particularly excited about. As  well as developing our vineyard and wines, we also have plans to develop and expand our luxury accommodation on the property. Watch this space as they say!
Read more about Supernatural Wine Co. wines here