Continuing our monthly staff favourites series is our Central Otago/Southland representative, Owen.
Based in beautiful Arrowtown, Owen has 40 years experience in the hospitality & wine industry in Australia, NZ, France, and the UK. He has a wealth of knowledge for wine buyers (and us!) to tap into, so we asked him the burning question…
"What is your current favourite wine and why?"
Chambers Rosewood Rutherglen Muscat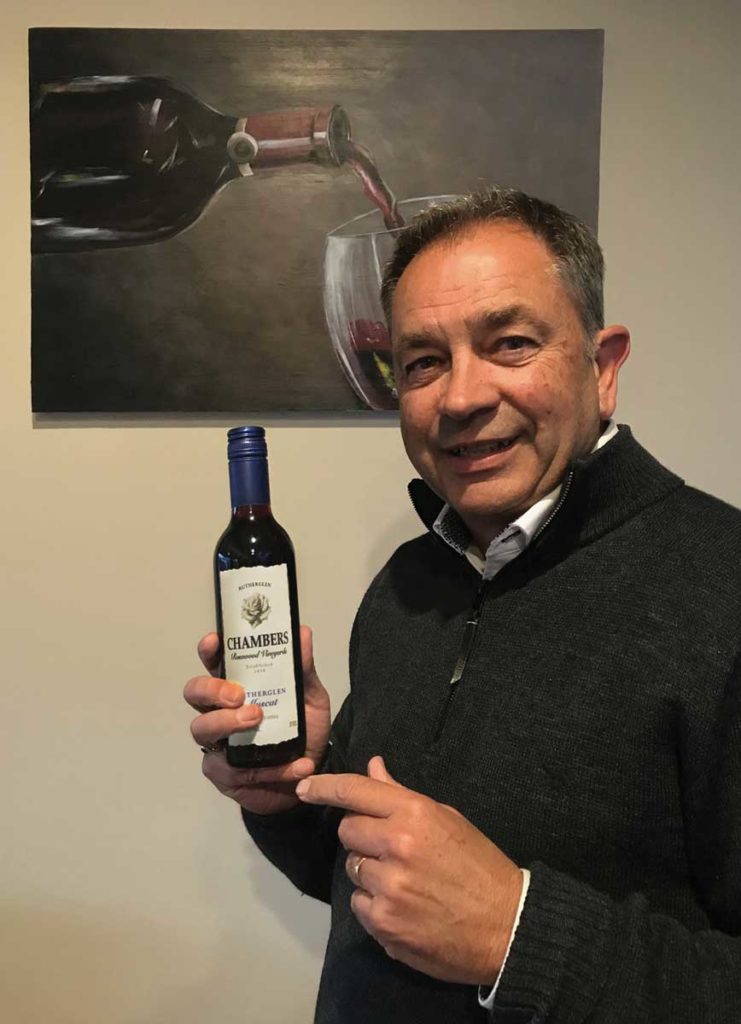 "When there's snow on the mountains and the fire's burning, it's time for me to settle into the evening with my favourite dessert wine, Chambers Rosewood Rutherglen Muscat.
With intense aromas of raisin, sweet spice with rich sweet flavours, muscat is an ideal food match with blue cheese, fruit desserts and fruit cake. The Chambers Rosewood Rutherglen Muscat is a renowned wine that is incredibly affordable that I always delight in introducing to our dinner guests."

NV Chambers Rosewood Muscat – Rutherglen, Victoria, Australia
"Possessing a very pale brown color with a glint of gold, this wine is quite grapey on the nose with notes of brandied sultanas and spice cake. In the mouth it's very sweet and rich with relatively medium-high acid to balance. The finish is very long with flavors of spicy grape syrup."
Robert Parker's The Wine Advocate (90 points)