Kicking off our monthly staff favourite series is our resident 'unicorn' wine enthusiast, Michael.
Michael has been with us for four years and is our secret weapon when it comes to bringing new and interesting wines into retail environments, and assisting restaurants to choose wines that will compliment their menu. With a passion for cooking and searching out exciting recipes and cuisines to try, he can often be found enjoying well-aged wine on the side of some crafty, tasty creation.
We sat down with Michael to ask him the burning question…
"What is your current favourite wine and why?"
Fernando de Castilla Antique Oloroso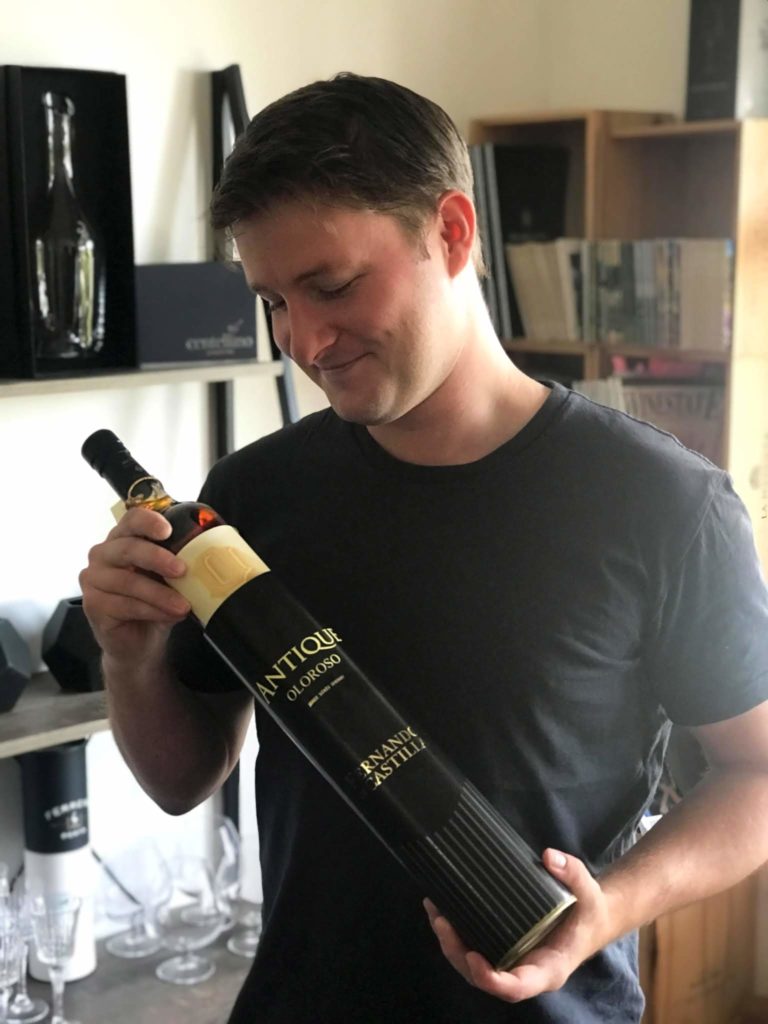 "In my opinion the Fernando de Castilla Antique Oloroso is by far one of the most complex and delicious wines in our portfolio. I love taking the time to enjoy a glass with a small bowl of Marcona almonds while looking out at the ocean. Enjoy a serene moment on a hot day, just like the locals in Jerez.
This wine carries such intense and elegant aromas of walnut, hazelnut and orange peel. All these flavours work incredibly well with local hard cheese (Payoyo) or easier to find mature Manchego or very mature cheddar as well as game and cured meats. Finally, due the the oxidative nature of production, this wine will last for a couple of weeks open in the fridge without too much trouble, meaning you can enjoy a tipple after dinner any night of the week."

Fernando de Castilla Antique Oloroso – Sherry, Spain
"The NV Antique Oloroso is open and expressive in the nose, with a predominant note of hazelnuts and varnished wood, a sweet touch of spices, brandy filled chocolates and orange rind. The perfectly balanced palate shows intense, clean, pure flavours and great length."
Robert Parker's The Wine Advocate (95 points)