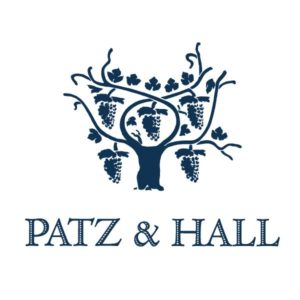 PATZ & HALL
Patz & Hall was founded in 1988 by four talented individuals – Donald Patz, James Hall, Anne Moses and Heather Patz. Together, they have turned Patz & Hall into one of California's most highly regarded wineries, with a celebrated portfolio of single-vineyard Chardonnay and Pinot Noir wines.
Great wines capture the essence of great vineyards. For over two decades Patz & Hall has been seeking out the very best small, family-owned Chardonnay and Pinot Noir vineyards in California and establishing long-term relationships with the talented winegrowers who farm these world-class sites. Built on real friendships, and a shared commitment to quality, these partnerships have led to the rich diversity of the Patz & Hall wine portfolio, contributing to their acclaimed cuvées and these sought-after single-vineyard wines.
Visit Patz & Hall here.
---

2015 Patz & Hall Sonoma Coast Chardonnay
This single vineyard delicacy, is balanced and mineral whilst still retaining the fruit forward oak we've come to love from Sonoma.