The Rebirth Of An Industry Which Proves That Quality Outs Quantity. Whilst Not The Biggest Producer – They Produce A Lot Of The Best!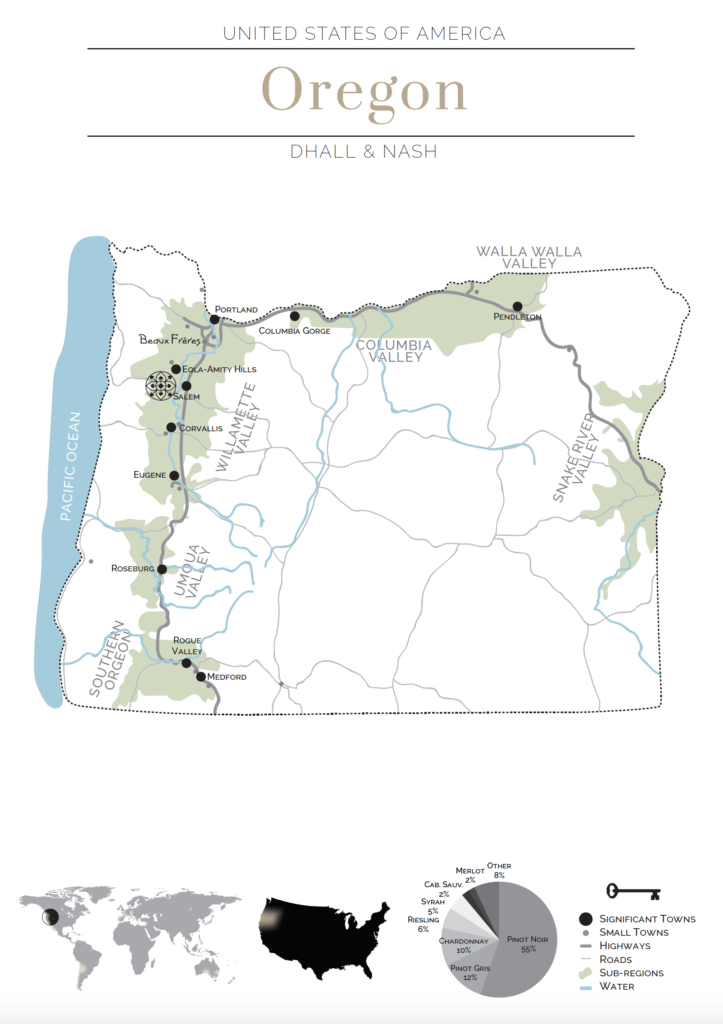 Situated to the north of California, this state has 5 major wine growing areas, most of which are west of the Cascade Mountain Range which runs parallel to the Pacific coast. This overall area tends to be cool and wet, more similar to France than its counterparts in Washington or California. The soil throughout has a lot of volcanic material due to ancient eruptions in neighbouring Idaho.
The first acknowledged grape plantings in Oregon were in 1847 by Horticulturist Henderson Luelling. However the first recorded winery, Valley View Vineyard, was founded by Peter Brit in the 1850's (before the state of Oregon existed,) in what would now be part of the Rogue Valley AVA. With increasing settlement in the 1880's there came initial plantings of Zinfandel, Riesling and a variety of Sauvignons.
However like the rest of the USA all the winemaking in the region was shut down with the rise of prohibition and there was no active winemaking until 1933…
To learn more about this diverse and stunning wine region, click here.