A Spectacular Landscape That Is Home To Some Of The World's Best Pinot Noir And Holds The Title Of The World's Southernmost Wine Region!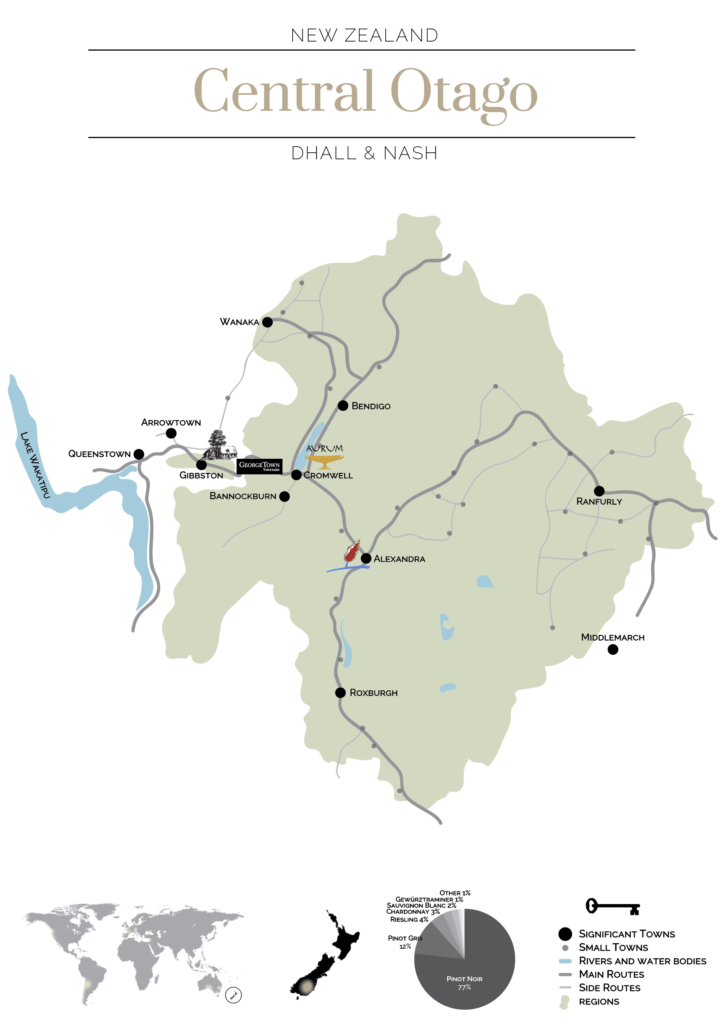 Central Otago is a kiwi claim-to-fame when it comes to winemaking, as the wines hailing from it's beautiful soils are praised around the world – particularly it's Pinot Noirs. The esteemed grape makes up more than 75% of the regions plantings, and thrives in the mountainous, lake-dotted environment.
On May 2, 1895, Italian viticultural expert Romeo Bragato told the Otago Chamber of Commerce that the region was "pre-eminently suitable" for winemaking. However the first grapes planted in the region were by Jean Feraud, a French gold miner, in 1864. The large number of European settlers in the area for the Gold Rush of the 1880's clearly helped boost the demand for wine in the region over this period. The region even won its first gold medal for "Burgundy" in Sydney in 1881. However a rise in the popularity of stone fruit growing took the region by storm up until the late 1950's.
The overall landscape is dominated by sweeping mountain ranges, rivers, lakes and semi-arid inland basins, not to mention it is the only non-marine wine region in New Zealand. The structure of the land is based around 7 stratifications of terraces – all of which have differing soil types but share a free draining gravel at the base.
To learn more about this diverse and stunning wine region, click here.