California Cruising' at Napier's Opera Kitchen – A Fine Wine masterclass and Dinner event hosted by Brandon Nash at the Opera Kitchen Restaurant & Cafe – Owned by Jennifer Le Comte and Managed by Dan Norman.
The evening began with a well orchestrated fine wine masterclass of the following:
2012 Schramsberg Brut Rose
2013 Collaboration Wines Aurulent Chardonnay
2012 Hyde de Villaine De La Guerra Chardonnay
2012 Prisoner Wine Co – Blindfold White Wine Blend
2013 Flowers Estate Sonoma Coast Pinot Noir
 2013 Collaboration Wines Argent Cabernet Sauvignon
2012 Inglenook Cask Cabernet Sauvignon
2013 Francis Ford Coppola Winery Directors Cut Zinfandel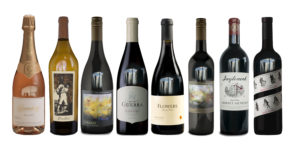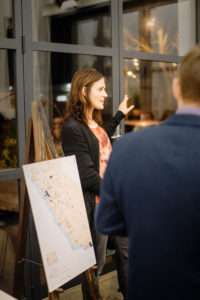 Julz Brogden from Collaboration wines who worked 8 years in California making wine was on hand to share her experiences and compare her wines against some thoroughbred Chardonnay and Cabernet's and her wines looked great.  One of the highlights had to be the majestic Inglenook 2012 Cabernet Sauvignon, such a storied vineyard, considered one of the best Cabernet sites in the world, this wine did not disappoint and clearly demonstrated why 2012 is considered a vintage of a lifetime in California.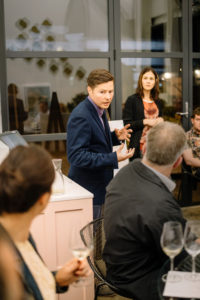 Following this excellent lineup of wines, the 45 attendees were seated in the art gallery, turned ball room for the evening.  Treated to a bountiful three course menu (attached), inspired by Jennifer and Dan's visit through the San Francisco food markets last year.  Brandon put together the wine list for the evening, a dozen selected Californian wines from within the D+N portfolio with suggested food pairings. Highlights included the pork crackling with Bogle Chenin Blanc & the Duck Confit Leg with Coppola Director's Cut Zinfandel in particular.
Hats off to the team at Opera Kitchen for the seamless running of these events, we have received lots of great feedback and look forward to the next Food and Wine Classic opportunity in the lovely Hawkes Bay.
Cheers,
Brandon