Pure and bright – seductive and sensual. The many guises of Riesling are what makes it such an alluring and highly revered varietal. Schloss Lieser is a master at showcasing the diversity of this amazing varietal and their wines are sought after around the world.
Situated in the picturesque Mosel Valley, the castle was built in 1875 with the winery added in 1904. Schloss Lieser was, however, in a very run down state when Thomas Haag took it over in the 1990s. Yet through hard work and his huge passion for Riesling, Haag has turned Schloss Lieser into one of the top Riesling producers in the world and restored the estate to its former glory. Thomas comes from a highly regarded dynasty of Mosel winemakers. His grandfather established the well-known Fritz Haag wine estate and decided to focus solely on producing premium Rieslings. Wilhelm Haag, Thomas' father, succeeded Fritz, and became Winemaker of the Year in 1994, again showing their dedication to this varietal. Thomas and his family also focus solely on Riesling, producing all styles from dry to sweet, including four Grosses Gewächs. A passion for Riesling is definitely in the Haag blood.
The vineyards are planted along the River Mosel on south or south-west facing sites on the very steep, slate slopes. These are premium spots as warmth from the sunshine, radiation from the heat absorbing slate soils and solar reflection from the river help the grapes fully ripen in this northern, cool climate region. The warm summers with cool nights and the long autumns enable the grapes to ripen slowly, thus developing optimum flavours and a wonderful racy acidity.
All work is carried out by hand on these steep slopes. Traditionally in the Mosel, each vine is attached to an individual stake as this enables the workers to work horizontally instead of vertically. Haag, however, has broken tradition and recently introduced wire training for some of their vines. He believes this allows them to be worked more easily and keeps yields low.
Several passes are made during vintage to pick the ripest grapes for the various styles, again adding to the intensity of the workload.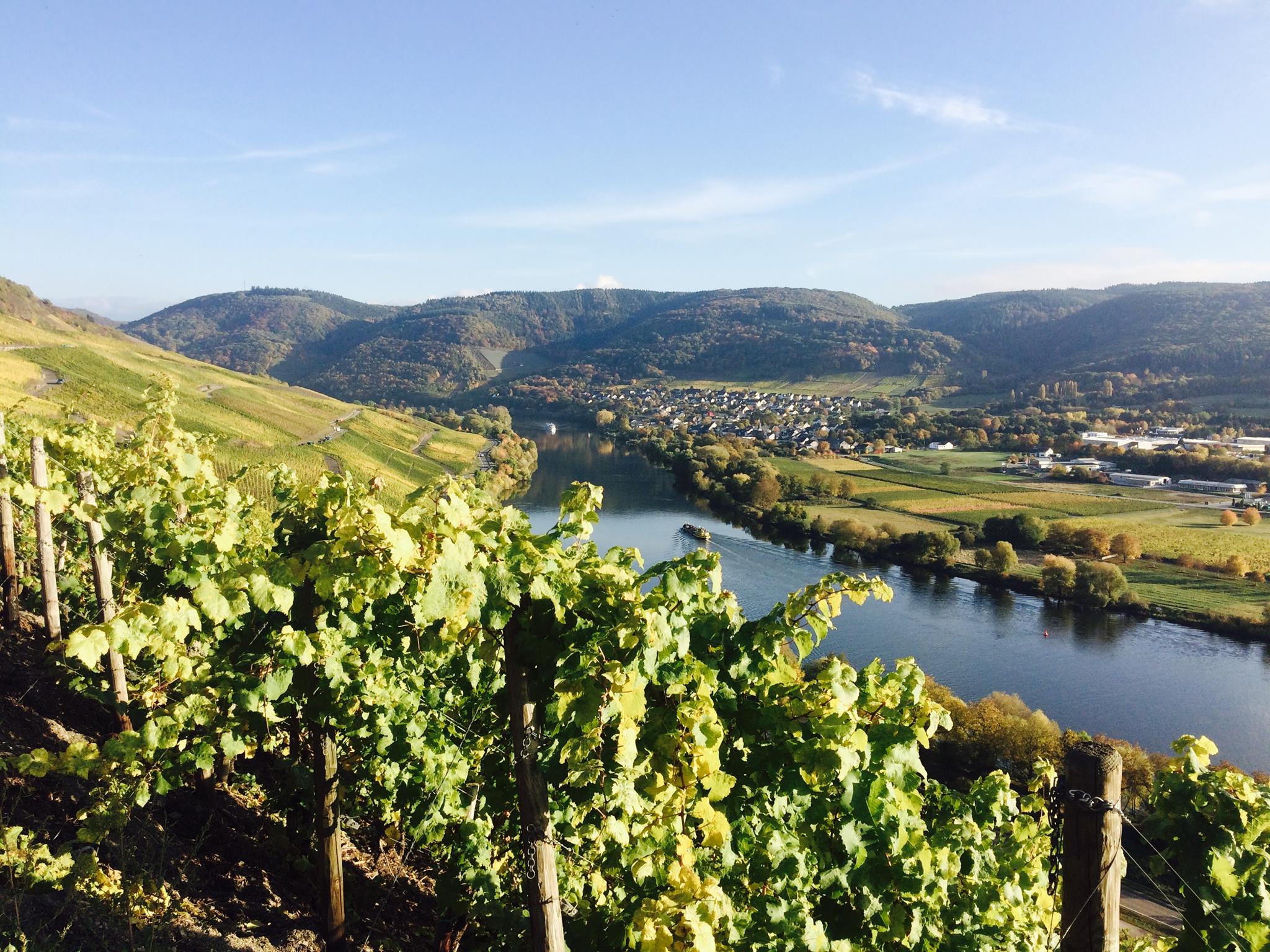 Haag's philosophy is "as little as possible, as much as necessary" as he aims to pursue a very natural cultivation of the vineyards which he believes maintains his responsibility to the environment.
The Schloss Lieser Rieslings therefore not only reflect the incredible Mosel terroir but also the passion and dedication of the Haag family.