Continuing our monthly staff favourite series is our resident techie and Digital Producer, Laura.
Laura is the dynamic force behind our digital platforms. With a Bachelor's Degree in Creative Technologies, her skills span across the technical and social mediums. Laura is a big fan of sparkling wines and sweet, fruity whites.
We sat down with Laura to ask her the burning question…
"What is your current favourite wine and why?"
NV Armand de Brignac "Ace of Spades" Gold Brut Champagne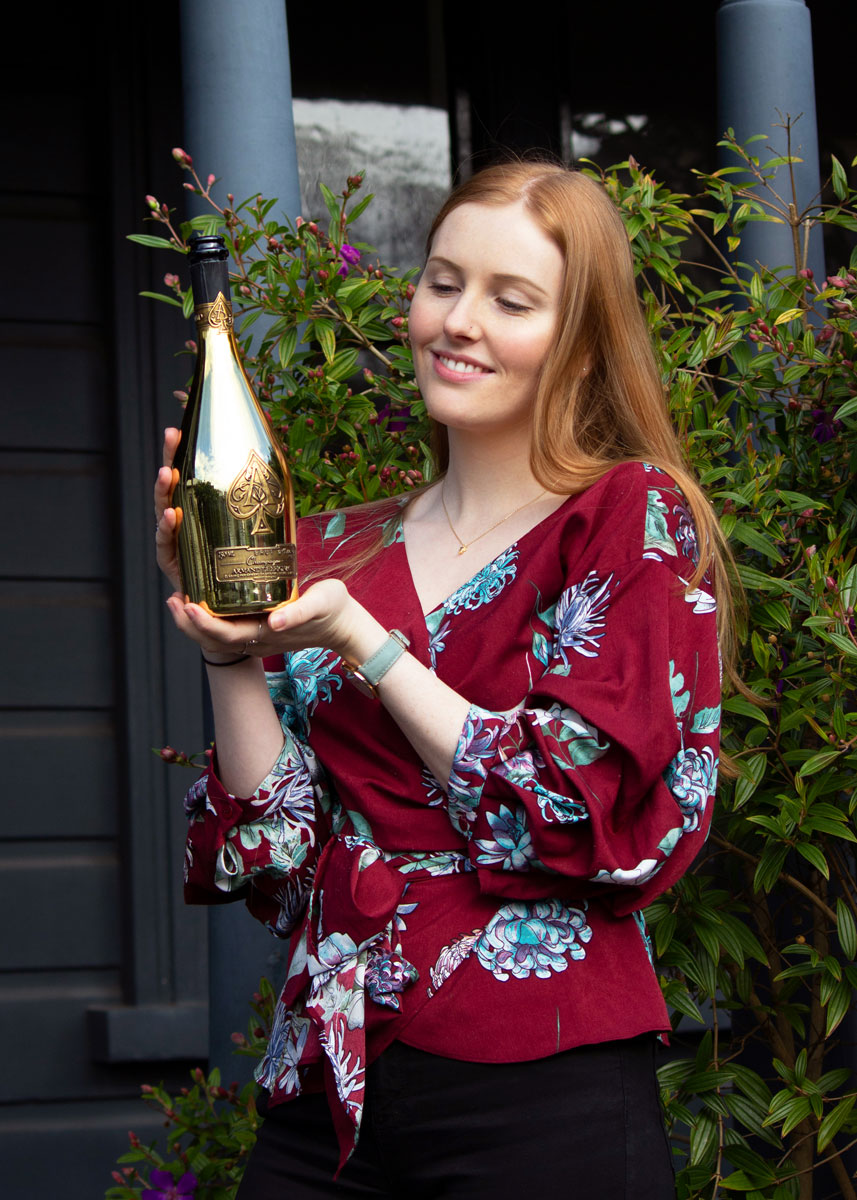 "Some wines just have it all, and the Ace of Spades Gold Brut sure is an example of this. One of the most iconic Champagnes with a reputation that precedes itself, this bad boy is owned by Jay Z and definitely lives up to it's expectation.
The palate displays crisp, fruity notes of apricot and peach with hints of brioche – absolutely delicious. Not only are you getting a luxurious gold bottle but you are getting some damn good wine, too."
NV Armand de Brignac "Ace of Spades" Gold Brut – Champagne, France
"The nose is full of flavours and rich with notes of white flowers and crème patissière. However, the palate is crisp, fresh and delicate with a lovely creamy texture. It is elegant, refined and very stylish… It's a pleasant combination of power and concentration blended with finesse and elegance."
Decanter (95 points)