Continuing our monthly staff favourite series is our chirpy Graphic Designer, Aimée.
Aimée is an AUT Design Graduate and specialises in making everything that we present as beautiful as the wines we sell. She enjoys sparkling wines and refreshing, crisp whites among friends.
We sat down with Aimee to ask her the burning question…
"What is your current favourite wine and why?"
2016 Schloss Lieser Niederberg Helden Riesling Auslese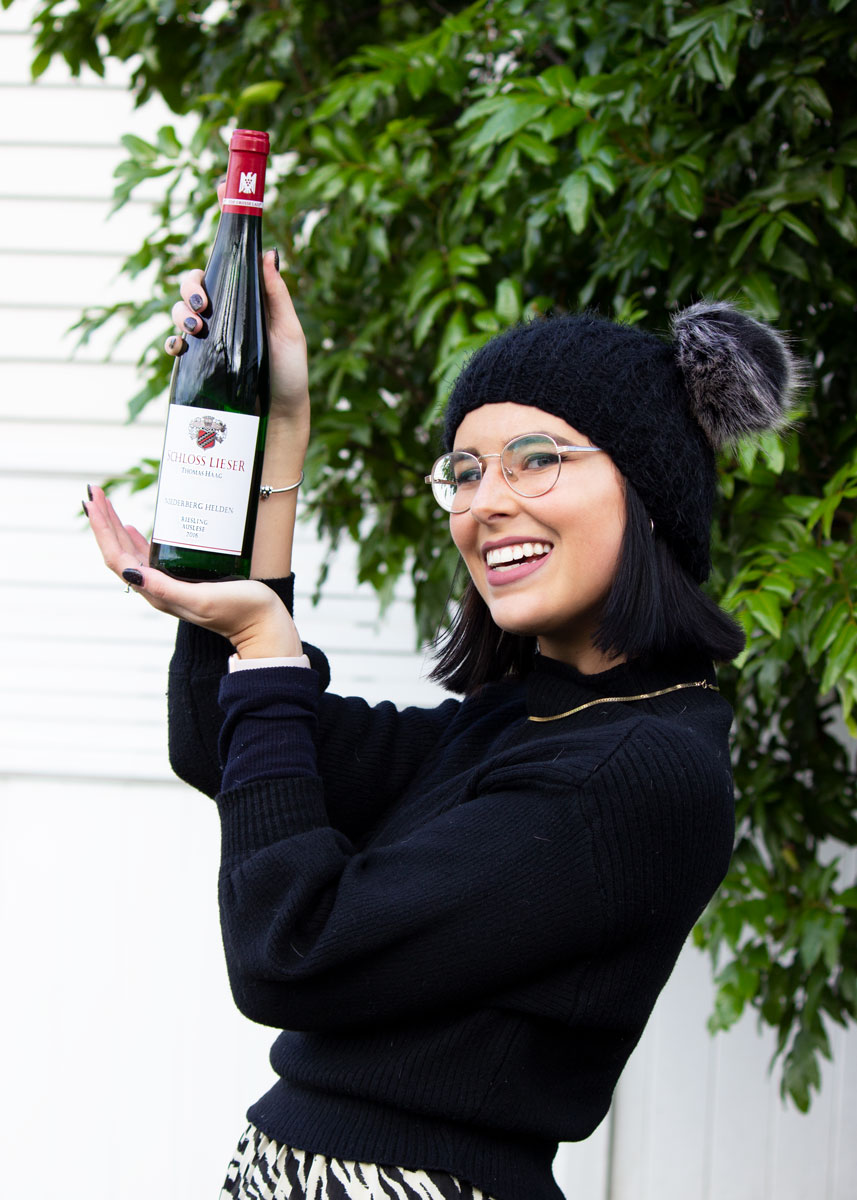 "Its no secret that dry styles of wines are all the rage – they're the ultimate test of purity of taste with no sugar to hide behind, but being an unabashed sweet tooth I have a soft spot for the sweeter styles of wine. It's a rare thing to find a wine that boasts a high level of residual sugar but effortlessly maintains a crisp and refreshing balance and doesn't taste like a syrupy fruit juice.
A good wine not only speaks of place in terms of terroir, but also transports you somewhere – and this Schloss Lieser Auslese (or "the Schlossy, please!" as I tend to call through the office at 4pm each Friday) transports me straight back to summer. The ultimate embodiment of freshness! Just so yummy."

2016 Schloss Lieser Niederberg Helden Riesling Auslese – Mosel, Germany
"Very ripe but fresh peach and muskmelon are mingled with pink grapefruit and lightly shrouded in musky, dusty scents. The glycerol-rich, subtly creamy palate is lusciously fruity with the grapefruit serving to enhance an exotic sense of ripeness but also to supply a modicum of welcome citric juiciness and zest."
Antonio Galloni, Vinous (91 points)