Dating back to the early 17th century, Quinta do Crasto is among the Duoro's most famous estates. Located in the heart of the Cima Corgo, just under 2 hours' drive from Porto in Portugal, this region is best-known for producing Port wine.

Jancis Robinson calls Portugal "one of the world's most distinctive wine producers", where wine has been produced since Roman times. As the 7th largest producer in the world by value, wine has become a very valuable export product for Portugal.
There are several native varieties including Touriga Nacional, Touriga Francesca, Bastardo and Tinto Cão. These grapes produce wines of great depth, and concentration.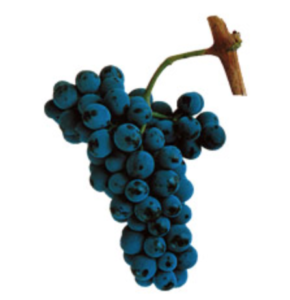 The relationship between Touriga Nacional and Francesa is often liked to that between Cabernet Sauvignon and Cabernet Franc in Bordeaux wines – the former providing structure, while the latter lends perfume.
The Portuguese denomination system (Denominação de Origem Controlada) was actually created 200 years before the better-known French A.O.C (Appellation d'origine contrôlée), in order to distinguish between superior and inferior wines. The highest appellation under this system is the Duoro – where both port and table wines are produced.
Quinta do Crasto have been producing wine and port since the early 1900's, on their "A grade" vineyard property. The estate covers some 130 hectares of predominantly south-facing slopes, a large proportion of which is schist.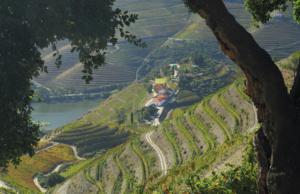 Traditional winemaking practices are employed, including the foot-treading method where grapes are created under-foot in large granite tanks called "lagares".
The wines consistently receive high accolades from the most respected wine critics – Robert Parker, Jancis Robinson and Wine Spectator to name a few.
Dhall & Nash are delighted to bring these wines to New Zealand. Available now: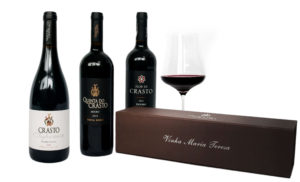 2014 Quinta do Crasto Flor de Crasto
88 points – Wine Spectator
"Shows notes of hot stone to the dried berry, red licorice and cherry flavors. Peppery details emerge midpalate, with a minerally finish. Drink now through 2018."
2013 Quinta do Crasto Crasto Superior
92 points – Wine Spectator
"Very plush, with concentrated dark plum, Asian spice and dark currant flavors that are creamy and rich-tasting. Medium-grained tannins on the long finish are filled with dark chocolate and black licorice notes. Drink now through 2020."
2013 Quinta do Crasto Tinta Roriz
95 points – eRobertParker
"The 2013 Tinta Roriz (Crasto's only monovarietal in this vintage–there will be no Touriga Nacional) is an impressive achievement in the vintage. There were times early on when I thought this was the best in the lineup, before settling on the Maria Teresa (granted, I'm a big Maria Teresa groupie). It's a big Roriz, not thick or jammy, but tight around the edges and showing off some power. For all of that, the power is well restrained. This is beautifully balanced, built to age and very impressive. Showing good concentration and good integration of oak, it kept getting better with air, too. It is probably one of my favorite releases of this brand ever from Crasto. It will be interesting to see how it shows with some age, but it will be surprisingly approachable if you must drink it young. That said, of all of Crasto's offerings this issue, this is the most backward, the one that needs the most time. "
93 points – Wine Spectator
"Offers aromas and flavors redolent of red raspberry, with concentrated dark plum and blueberry notes. Presents supple tannins and a creamy, open-textured finish of dark chocolate and Asian spice. Very lush. Drink now through 2022. "
2013 Quinta do Crasto Vinha Maria Teresa
95 points – eRobertParker
"The 2013 Vinha Maria Teresa is Crasto's lone single vineyard wine this year–there will be no Ponte–and it is a beauty. Showing the big flavor that this bottling always produces, it is nonetheless a remarkably graceful wine, impeccably balanced, pointed and focused. Over the years, this bottling has become ever more graceful while always retaining its identity. Never bombastic these days, this bottling can be a good food wine, as well as a tasty treat. The bright fruit, laced with a bit of blueberry and vanilla in its youth, becomes more nuanced over time and continues to evolve in the glass. Some air and time does this a lot of good. Its tannins are well integrated, but they do make an appearance. Overall, this is very approachable, but it would be a waste to dive in now. It should hold together very well in cellar over the next couple of decades; let's start conservatively in that regard. It is a beauty overall."
94 points – Wine Spectator
"A lithe and elegant red, with hints of anise to the boysenberry and cherry flavors. Juicy midpalate, featuring loads of fresh acidity. Dark chocolate and peppery notes linger on the refined finish. Drink now through 2024."