LA MARCA PROSECCO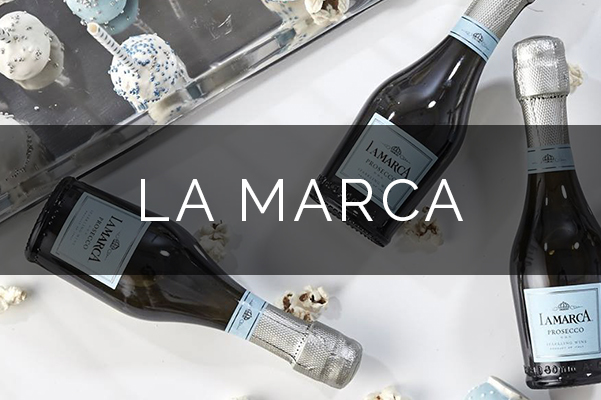 Boasting seemingly endless awards and a loyal global following, few brands are as synonymous with Prosecco as La Marca.
La Marca Prosecco is named for the La Marca Trevigiana zone, located in the heart of Italy's Prosecco region, where its grapes are grown. Founded more than 40 years ago, La Marca joins tradition and innovation, ensuring the highest quality product that's perfect for celebrating any occasion.
La Marca came into being in 1968 from the intuition of a noteworthy group of winegrowers who felt the need to introduce the quality of their local wines to the world. They came together to pool their energies and experience to protect and represent their wines with greater strength. It was of the utmost importance to create a technical and commercial organization able to support the winegrowers in growing grapes and serve as a commercial platform to promote awareness of the area's quality wines. The company continued to grow year after year working with high levels of professionalism on the quality, the image and typical characteristics of the territory.
Prosecco serves as an increasingly popular alternative to Champagne and is Italy's answer to refreshing, well-made sparkling wine at a reasonable price.
Visit La Marca's website here