K VINTERS & WINES OF SUBSTANCE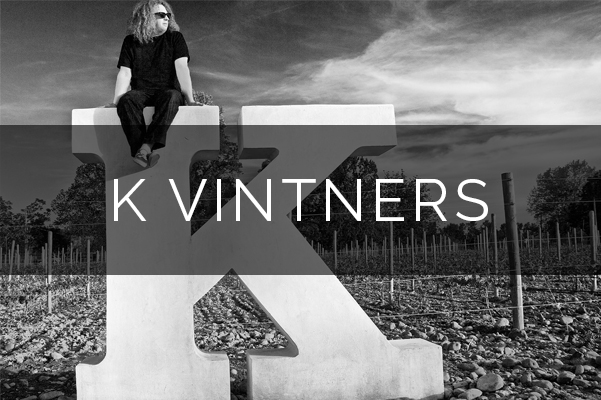 Located at the base of the Blue Mountains in Walla Walla (Washington State), Charles Smith opened his first winery, K Vintners, in December of 2001. The first release, 1999 K Syrah from Walla Walla Valley, initiated the style of winemaking that Charles continues today: small lots of single vineyard Syrahs and field blends of Syrah, Cabernet Sauvignon, Grenache, Tempranillo, and Viognier, all of which are hand-picked, fermented with naturally occurring yeasts and basket pressed.
Charles Smith is the only person to have received Winemaker of the Year distinctions by both Wine Enthusiast (2014) and Food & Wine (2009). In 2008, K Vintners was recognized by Wine & Spirits magazine as one of the "Best New Wineries of the Last Ten Years", and as "Winery of the Year" in their annual buying guide. His wines continue to receive broad recognition from leading wine publications such as Wine Advocate, Wine Spectator, Wine Enthusiast, and Wine & Spirits with 98 scores of 95 points and above, and 386 scores of 90 points and above.
Visit K Vintners' website here