KNAPPSTEIN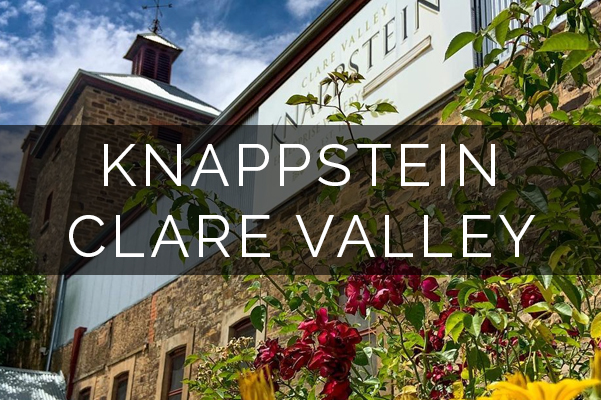 Steeped in history and synonymous with the Clare Valley in South Australia, Knappstein Enterprise Winery has enjoyed a long and revered reputation as a maker of premium wines and who's focus has always been to showcase the quality of the fruit from the soils and climates of local vineyards.
The Knappstein name has been involved in the wine business in South Australia since 1895. As a third-generation vigneron founding owner, Tim Knappstein has some good winemaking genes in his make-up. His ancestor who came out from Germany in the 1870s was a co-founder of the Stanley Wine Company in Clare in 1895. This long family history in the Clare Valley means Tim knows this bit of dirt darn well.
Knappstein's winemakers act as guardians and caretakers of the vines, this paired with their attention to detail and quality focus is the heart of their winemaking approach. Having some of the best vineyards in the Clare Valley helps in ensuring their long-term commitment to the sites and as one of Australia's leading premium wine brands.
Today, Knappstein boasts some of the top wines in Clare Valley, including their often sold-out Ackland Riesling and Cabernet Sauvignon.Perhaps one of their most prestigious global accolades was for their 2000 Knappstein Enterprise Vineyard Cabernet Sauvignon which won international trophies in the 2004 London International Wine & Spirit Competition. And another massive recognition was the Warren Winiarski (Founder of Stag's Leap Winery) Trophy for World's Best Cabernet Sauvignon – the first Clare valley winery to win this trophy no less!
Visit Knappstein's website here