FRANCIS FORD COPPOLA WINERY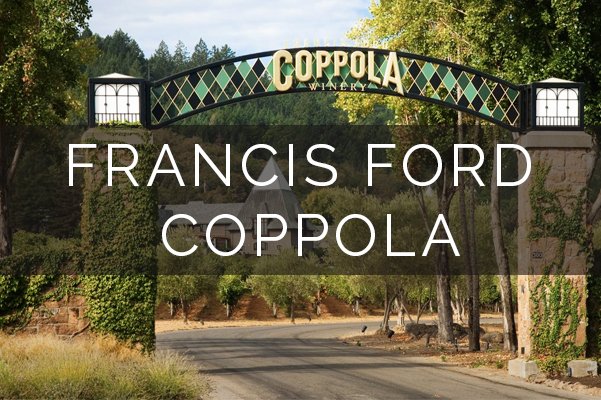 Creativity and innovation are embraced and the Francis Ford Coppola Winery strives to captivate customers with products that are imaginative, unique and delicious.
The brands of Francis Ford Coppola celebrate life and pay tribute to the Coppola family heritage. A number of different collections offers something for everyone, from the affordable, quaffable table wines in the Rosso & Bianco range to the distinguished and creative characterful compositions of the Director's Cut range.
Visit Francis Ford Coppola's website here