BOGLE FAMILY VINEYARDS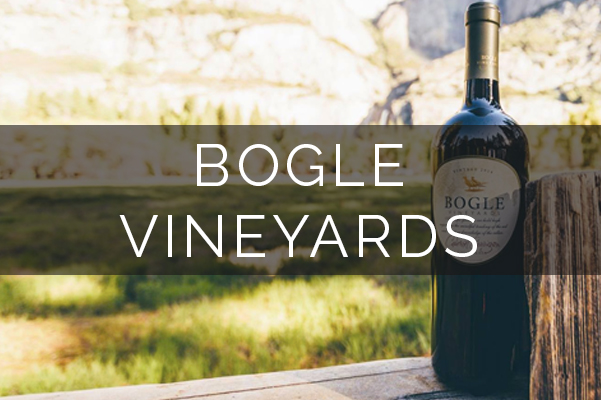 Bogle is Quintessential California.
The family – in its seventh generation – is now run by Warren Bogle. Their vineyards are based around the Sacramento, Delta Basin.
These wines really are bursting with ripe flavour and must be tried. The winery is also Certified Sustainable.
In 2019 Bogle Vineyards was named as the American Winery of the Year in the Wine Enthusiast Wine Star Award Winners.
"Bogle wines have been made in the same place by the same family for more than 40 years, and have become synonymous with both quality and value. This has, among other things, earned them 30 Best Buys from Wine Enthusiast­ in the past five years alone… For its role in advancing the quality, affordability and sustainability of California wines, Wine Enthusiast honors Bogle Vineyards as its American Winery of the Year." – Wine Enthusiast Magazine
Visit Bogle's website here