COLUMBIA CREST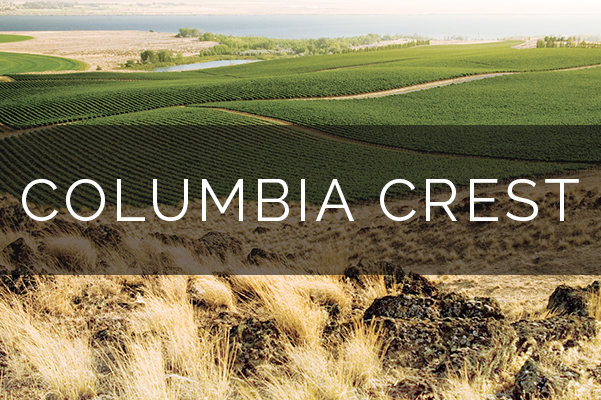 Nestled alongside the Columbia River in eastern Washington, Columbia Crest winery opened its doors in the heart of the acclaimed Horse Heaven Hills in 1983. Year after year, the winery maintains its commitment to quality, heritage and innovation in grape growing and winemaking to craft exceptional wines.
Washington State and the Columbia Valley represent the perfect grape-growing climate, from the weather to the soil to the vineyard sites, and Columbia Crest's 2,500 acres of estate vineyards are some of the best. These growing conditions, along with outstanding viticulture and winemaking practices, allow Columbia Crest to create high-quality wines that are true to their varietal character and represent the unique terroir of the region.
From the vineyard to the glass, Columbia Crest wines are an extraordinary expression of craftsmanship. With a large body of acclaim, Columbia Crest winery delivers a steadfast promise with each bottle—world-class wines from a world-class wine region.
Visit Columbia Crest's website here