Hannah would like to dedicate this month's picks to her first vinous love – Pinot Noir.
Known as one of the most fickle grapes, this noble varietal needs extensive care and attention, perfect ripening conditions and very specific soil types in order to flourish. But, in those times where the stars align and the wine gods smile, this grape produces some of the most sublime (and expensive) wines on the planet.
While Central Otago and Oregon compete for the mantle of 'Best outside of Burgundy', Martinborough and Sonoma Coast are also producing outstanding examples. We'd love for you to try these outstanding wines of even a delicious Burgundian number thrown in for comparison.
Tasting notes below.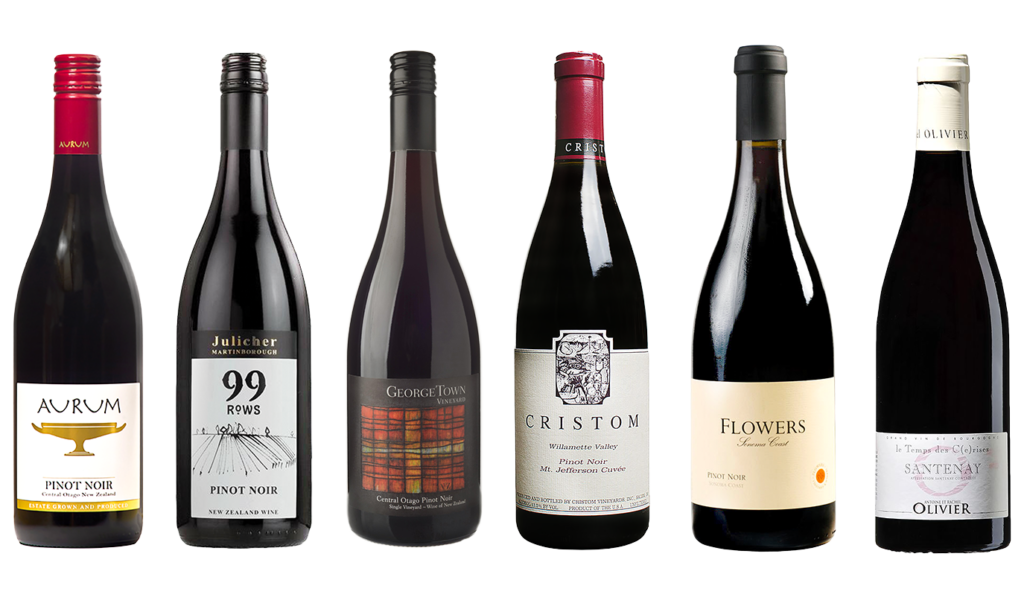 2016 Aurum Estate Pinot Noir  – Lowburn, Central Otago
2013 Julicher 99 Rows Pinot Noir – Te Muna, Wairarapa
2012 Georgetown Pinot Noir – Kawerau, Central Otago
2014 Cristom Mount Jefferson – Willamette Valley, Oregon
2015 Flowers Pinot Noir  – Sonoma Coast, California
2014 Domaine Olivier 'Les Temps des Cerises' – Santenay, Burgundy
(Click to view tasting notes)