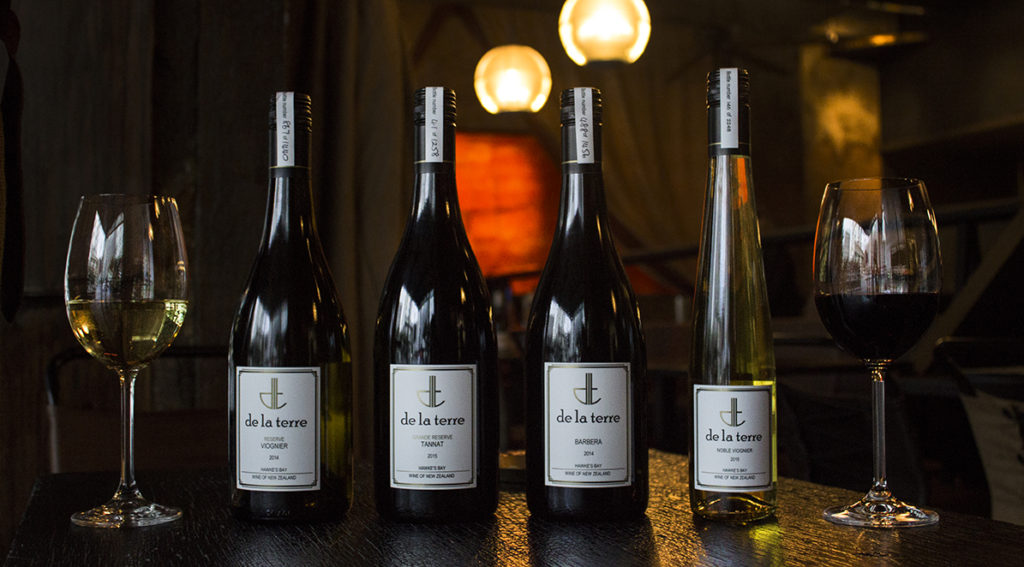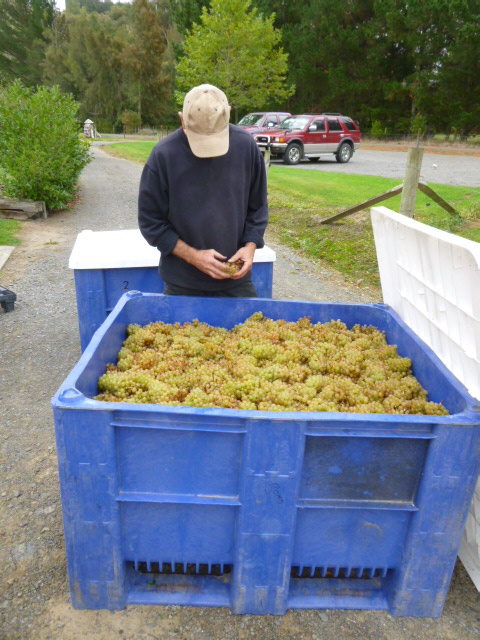 Later on this month, I am co-hosting an event at Auckland's Beirut, to celebrate the debut of their new executive chef.  Diners will experience dishes from chef Alex's exciting new menu, expertly paired with wines from one of the prize stallions in the Dhall & Nash stable – De La Terre. Click here for more information.
The brain-child and personal project of one of Hawke's Bay's most celebrated winemakers (Tony Pritchard, 15 years at Church Rd), De La Terre is a family-run vineyard and winery with an uncompromising approach to exceptional winemaking.
The very first time I met Tony last year, I was blown away by his encyclopædic knowledge, and passion for his craft. Tony is a trained food scientist as well as a legendary winemaker, and happily tells how he will sacrifice 'varietal expression', in order to produce a wine that is food-friendly. Visits to his custom-built winery often involve a delicious offering from their famous pizza oven to accompany his exceptional wines.
Unsurprisingly, his Chardonnay and Syrah are exemplary. But for me, the real stars are the 5 expressions of Viognier – a particularly fussy varietal, seldom seen outside of it's spiritual home of the Northern Rhône. I have never experienced a more thrilling Viognier than the 2015 Ridgeline – Tony actually hand-selects specific bunches from his Viognier plantings for this very special wine, based on ripeness and concentration.
I highly rate all of Tony's wines, and encourage you to discover them.
-Hannah