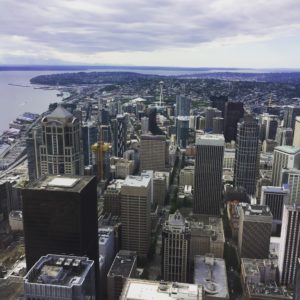 Washington State Wine Country – Where are you and how do you get there?  Located in the great Pacific Northwest – From Seattle, cross the Cascade Mountain Range, heading east, inland to one of the finest grape growing areas in the USA and second largest next to California.
Unlike many wine regions, Washington cannot be defined by a single grape or even a group of grapes. While Cabernet Sauvignon, Merlot, Syrah, Riesling and Chardonnay are the most common in terms of production and plantings, nearly 70 varieties are planted and experimentation continues.
Wine Tip – Washington State Syrah – this variety continues to thrive here and show its diversity.  Cabernet Sauvignon and Chardonnay are the top red and white grapes planted and there are plenty of great examples across the region to show why.  Washington State is a warm, dry climate and many of these wines have a similar level of fruit ripeness, concentration and oaky style that once in the bottle, tend to look all the same.  This is a positive in many respects, the quality is always consistent and customers feel confident about their style preference from vintage to vintage with very little change.  This may also be why Syrah gets noticed, while stylistically these wines tend to be deeply coloured and fuller bodied, there is a broader range of alcohol levels, acidity and flavours, especially more savoury notes that differentiate the wines from each other.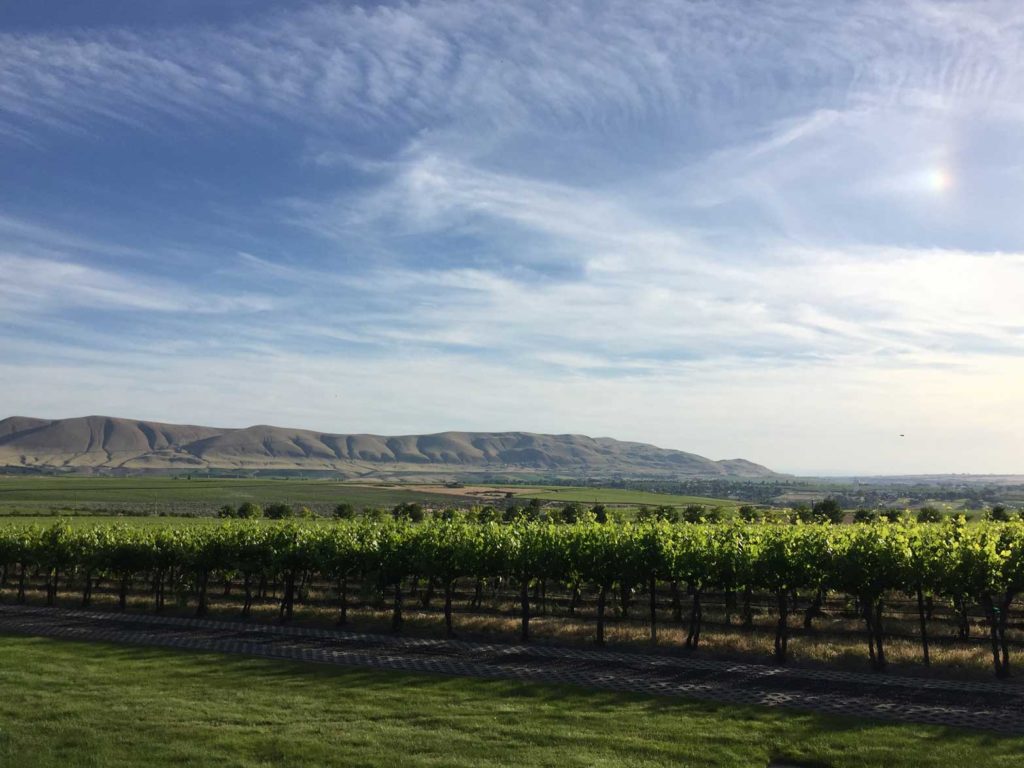 Washington State is a distinctive and diverse growing region, with a range of soil types.  There is a large diurnal shift which preserves natural acidity great for balance.  The grapevines here are own rooted, which make this another unique feature of the region.  Like many wine regions, there are some big players, but also a legion of small, family producers to discover.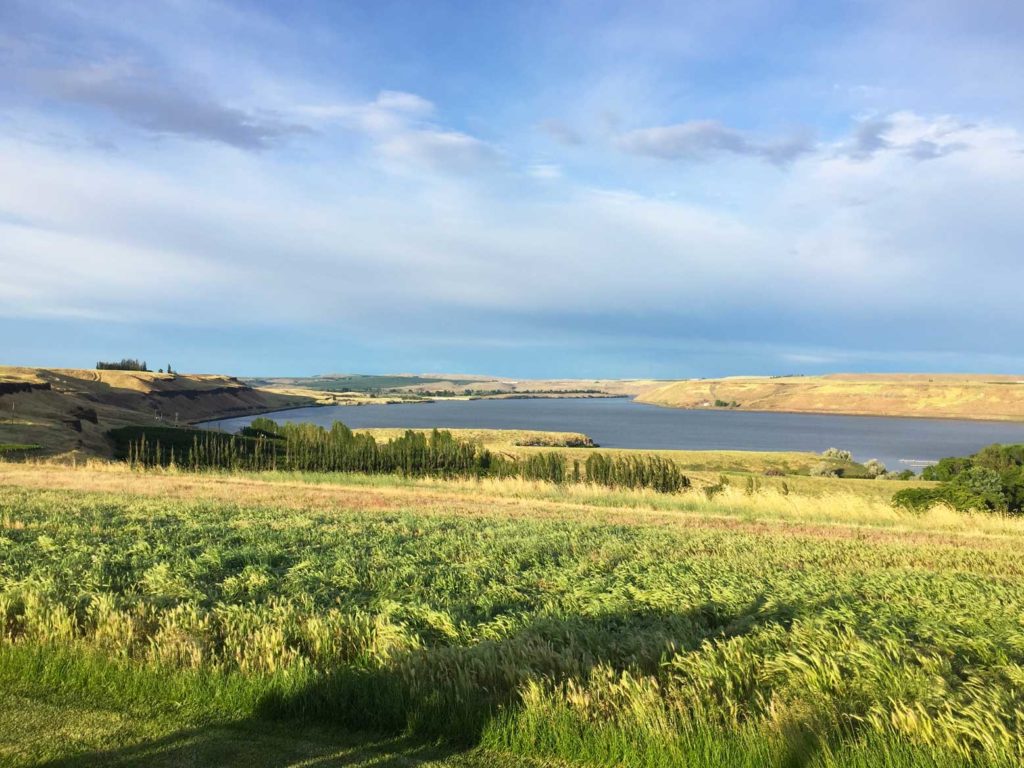 Key areas where Syrah performs best are Columbia Valley AVA, Naches Heights AVA, Red Mountain AVA, Wahluke Slope AVA, Walla Walla Valley AVA, Horse Heaven Hills AVA, Yakima Valley AVA.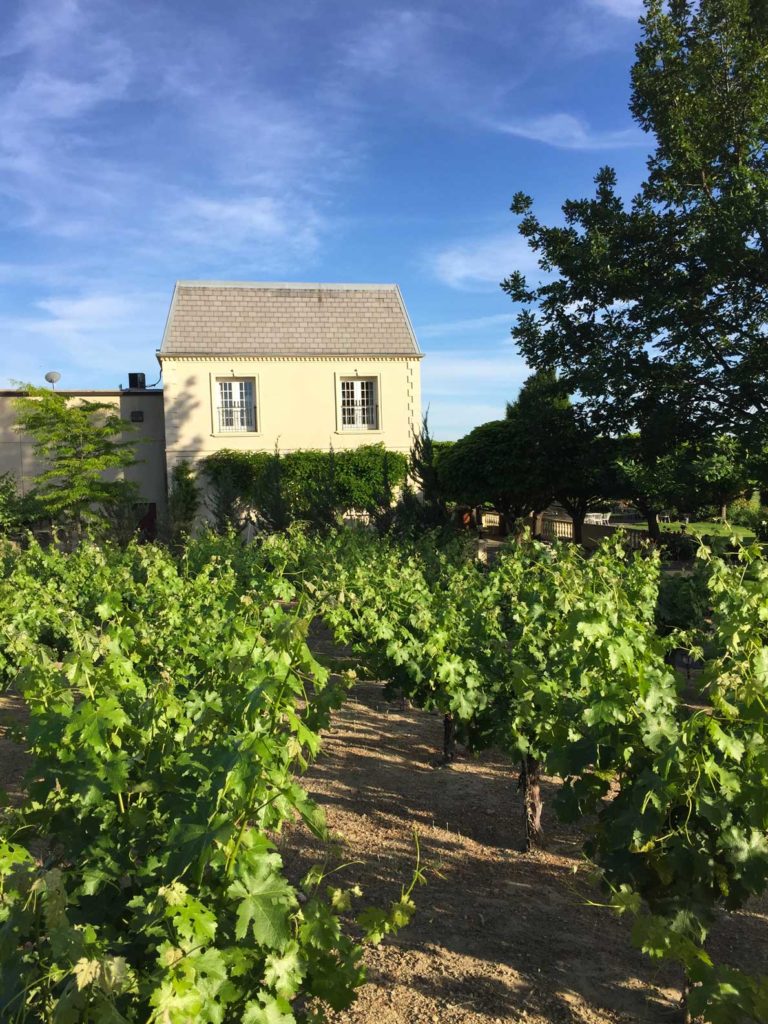 Winegrowing – How is Syrah made here – Syrah continues to impress and makes a strong case for the best value for money Syrah on the planet in my mind.  21,300 tons were crushed in 2016.  8% of total crush.  So plenty of potential for growth.
Syrah is Washington's third most planted red grape after Cabernet Sauvignon and Merlot.  7% of all vineyard land planted in the region.  There is a diversity of styles from dark fruit, such as blackberries, to blueberries and cranberries as well as savoury, espresso notes.
Viognier is occasionally co-fermented, giving these wines a distinct floral uplift.
Alcohol levels can range anywhere from under 13.5% to 16% based on the warmth of the growing region and the style the winemaker is looking to achieve. Winemakers in Washington follow traditional methods with Syrah, ageing the wine in small French, and sometimes American, oak barrels for often 14 months or longer. Many producers frequently limit their use of new oak compared to other varieties, with some recently using concrete fermenters and ageing the wines in neutral oak barrels and puncheons.  Here are some of the standout Syrah Producers from this trip:
Columbia Crest – based out of the Horse Heaven Hills AVA – especially their Grand Estates range. For the money these wines are fantastic value and regularly receive strong accolades for their work.  A most impressive winemaking facility – a must visit.
K Vintners – run by the man himself, Charles Smith, who is based in the famous Walla Walla AVA – regularly listed at the top of many critics list of Syrah producers in the region. These wines are deep coloured, picked very ripe and made with low intervention, often without destemming.
Hedges Family Wine Estates – also a highly regarded Syrah and Bordeaux Blend producer, making old world, classically structured styles based in Red Mountain.  A really lovely family who farm using organic and biodynamic principles.
a'Maurice – are making elegant, savoury Syrah showing reductive, smoked meat and olive tapenade-like flavours with perfume and floral characters that I love in Syrah.  Delicious.
Efeste – out of Yakima Valley, hit the blueberry, juicy fruit and mineral edge of Syrah, sleek and terroir driven.
L'Ecole – in the Columbia Valley are a renowned Syrah producer, very reliable showing spicy, rich and complex styles.