FERNANDO DE CASTILLA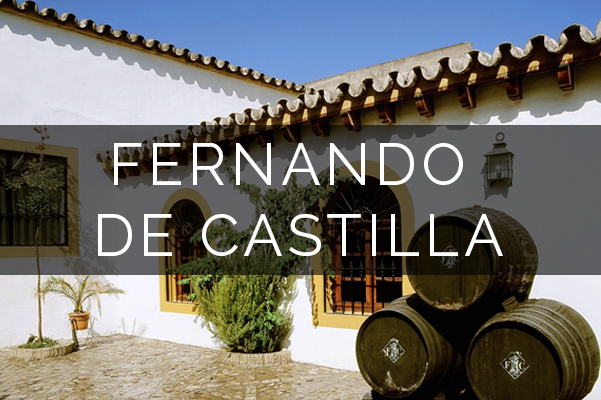 Established in 1837, the cellars of Bodegas Rey Fernando de Castilla are located in the historic centre of Jerez. Here, one can find the real treasures of this winemaking region.
The collection of sherries is made up of the finest wines from the area. Ranging from the pale, light and elegant finos to the unique Antique sherries that have won the highest national and international distinctions. The aim of Bodegas Rey Fernando de Castilla has always been to offer the very best products from the sherry district presented in an elegant and contemporary way.
Visit Fernando de Castilla's website here