CHAMPAGNE EGLY-OURIET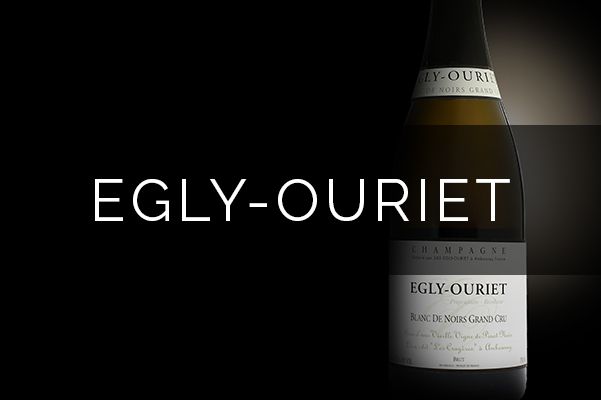 With just under 12 hectares of Grand Cru vineyards and a growing cult following backed by glowing accolades, Egly-Ouriet is making waves in the Champagne world.
Run by the family's fourth generation, Francis Egly takes pride in managing the vineyards in as natural a way as possible without labelling himself officially organic or biodynamic. He has in his time increased production of the estate. When his grandfather was at the helm in the 50's he was only producing enough to give out bottles to family and friends.
Tyson Stelzer, acclaimed wine critic and Champagne expert, has in 2018, named Egly-Ouriet as one of the Top 4 Producers in Champagne, earning a top score of 10/10 – rubbing shoulders with Krug and Bollinger.
"These are ravishingly vinous sparkling wines, consistently among the most exactingly balanced of Champagne's power set, handcrafted by a creative, thoughtful artisan… To uphold the calibre of his non-vintage cuvées even in the wake of the harrowing 2011 season calls for wizardry I have witnessed from no other grower or house. On this basis, Egly-Ouriet remains the finest grower in Champagne right now, and my only 10/10 grower." – Tyson Stelzer, Acclaimed Wine Writer; '2018-2019 The Champagne Guide'