CUPCAKE VINEYARDS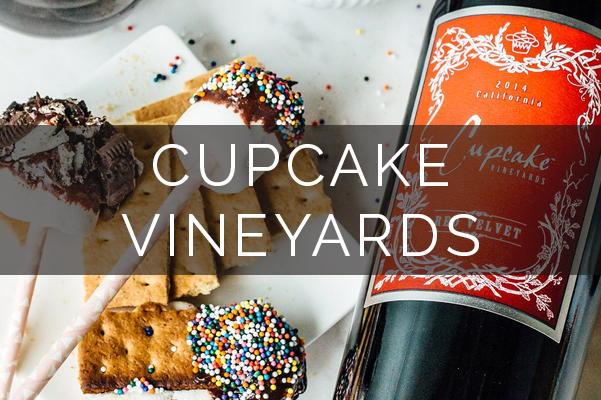 Since 2008, inspired by the indulgent and joyful treat, Cupcake Vineyards has been aiming to craft rich, smooth and elegant textured wines by selecting the grapes from vineyards that are truly expressive of the varietals that they grow.
The winemaker Jessica Tomei – third-generation of a Californian family with Italian and Greek origins – completed harvest in California, Chile and Italy. She spent more than 10 years chasing the vines, and takes a hands-on approach to winemaking. She started the vineyards, working alongside growers to ensure the best quality of grapes.
The Chardonnay, Zinfandel, Cabernet Sauvignon and Merlot come from California's sun-drenched Central Coast, where the distinctive topography and climate is moderated by the Pacific Ocean. Once the grapes are harvested, the work in the cellar starts to let their natural characteristics shine through in the wines.
The wines crafted by Cupcake Vineyards all share a balanced style that makes it easy for you to switch from one Cupcake wine to the next, celebrating the small moments of joy.
"Delicious wines for those who choose joy."
Visit Cupcake Vineyard's website here