"Give priority to quality, strive for excellence"
This has been the motto passed down from generation to generation of the Billecart family. In 2018, as Billecart-Salmon celebrates its bicentenary, it would appear this motto has been passionately followed. Two hundred years since its foundation, Billecart-Salmon champagnes continue to achieve high international acclaim and are enjoyed in homes and top restaurants around the globe. It is a wonderful success story of a hard-working family who have continued to follow the dream and high standards set by their ancestors Nicolas François Billecart and Elisabeth Salmon who founded the Champagne House in 1818.
The couple were given a parcel of land, close to the charming village of Mareuil-sur-Ay in the heart of Champagne, as a wedding gift by the Salmon family. They decided to focus on producing top end sparkling champagnes. Although red and white wines had been produced in Champagne for many centuries, the art of creating quality sparkling wines by a controlled and consistent method was still in its infancy. Billecart-Salmon are therefore considered amongst the group of pioneers who helped establish the modern, hugely successful champagne industry as we see it today.
The House is now run by the seventh generation of the family, brothers François Roland Billecart and Antoine Roland Billecart. Their father Jean Roland Billecart, now 90 and with the experience of over 70 vintages under his belt, is still involved with the company. In 2010, François' son, Nicolas joined the business meaning there is the rather special situation of three generations working together, following their family motto and striving to improve and perfect their wines each vintage.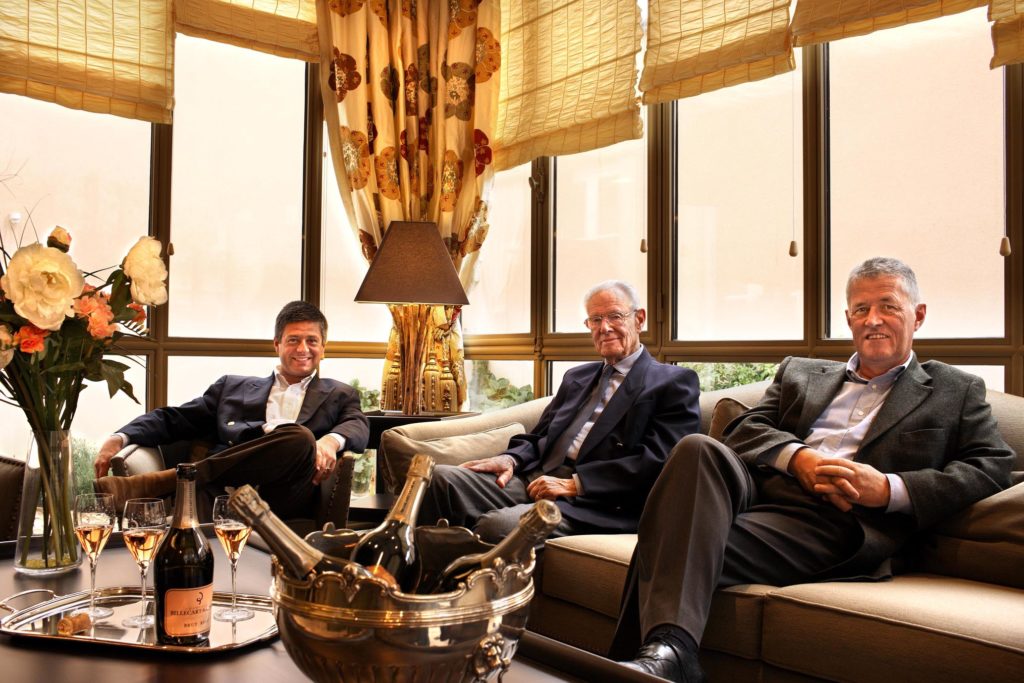 Their wines are made from the traditional champagne varieties – chardonnay, pinot noir and pinot meunier, which come from some of the best sites in the region. They own 15 hectares, including Grand Cru and Premier Cru vineyards across the Vallee de la Marne and the Cotes des Blancs.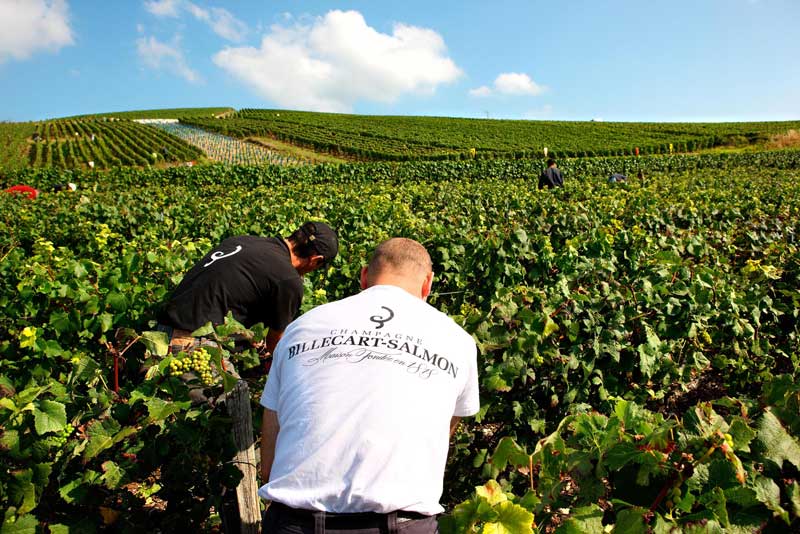 Billecart–Salmon are particularly well known for their more unusual practice of "double cold settling". This method leaves the must from the pressings to sit for 12 hours, allowing all the solids to settle to the bottom of the tank. It is then racked to another tank, cooled down and left for another 48 hours to allow any further solids to settle to the bottom of the tank. This is a gentler way of handling the wine and ensures the juice is purer before fermentation begins. It is believed this practice adds elegance and finesse to the wine. They first started using this method in 1952.
During the 1950s they also started producing the rose style champagnes for which they are now most famous.
Following their motto of "give priority to quality, strive for excellence", Billecart Salmon built a new state-of- the-art winery in 2001, proving that although they incorporate successful traditional techniques into their wine-making, they also embrace modern technology when it serves to further improve the quality and efficient production of their wines.
Finesse, balance and elegance are the hallmark of Billecart-Salmon champagnes and on their 200th anniversary, we pay tribute to this family's continued success of producing champagnes of this outstanding quality. We look forward to celebrating their enormous success over the coming months and invite you too, to raise a glass to the Billecart family.