LE MACCHIOLE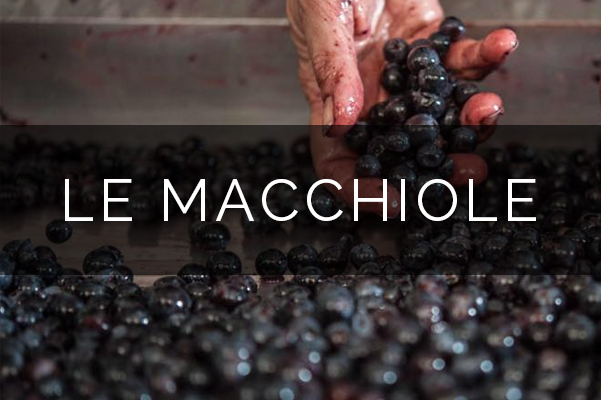 Le Macchiole is in Bolgheri, Tuscany, on the Etruscan Coast.
In this magical place, where rolling hills are blanketed by forest, where vineyards and olive trees meet with the Tyrrhenian Sea, Le Macchiole has taken shape over time. Wine is made in the vineyards, but also meticulous management of the winemaking stage is essential to achieve quality.
Experimentation is ceaseless: separate vinification of each vineyard plot by using methods that respect each vintage's climate trend and length of aging varying according to the character of every single wine. This is the only way to make wines with personality.
Visit Le Macchiole's website here