DUCKHORN VINEYARDS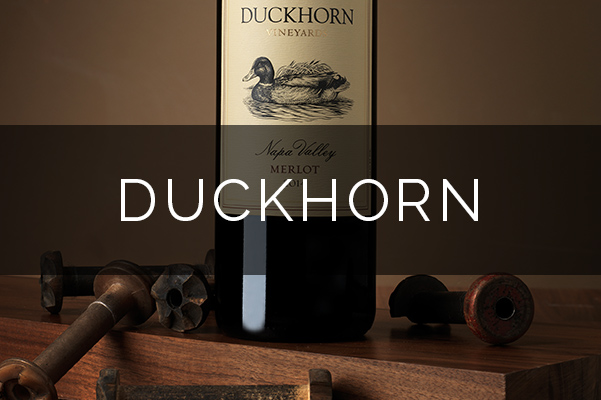 Co-founded by Dan and Margaret Duckhorn in 1976, Duckhorn Vineyards has spent forty years establishing itself as one of North America's premier producers of Napa Valley wines. From its modest inaugural vintage of 800 cases of Cabernet Sauvignon and 800 cases of Merlot in 1978, to its addition of Sauvignon Blanc in 1982, Duckhorn Vineyards has crafted a tradition of quality and excellence that continues today.
For four decades, the commitment to crafting wines of distinction has remained at the heart of the Duckhorn Vineyards philosophy. As its Napa Valley estate properties continue to mature under Renee's stewardship, the winery will continue creating world-class wines from exceptional vineyards.
In 2017 Duckhorn's 2014 Three Palms Vineyard Merlot was named the Number 1 Wine for 2017 by Wine Spectator.
"Continuity has been the cornerstone of Duckhorn's success." – Wine Spectator
Visit Duckhorn's website here