ARMAND DE BRIGNAC
'ACE OF SPADES'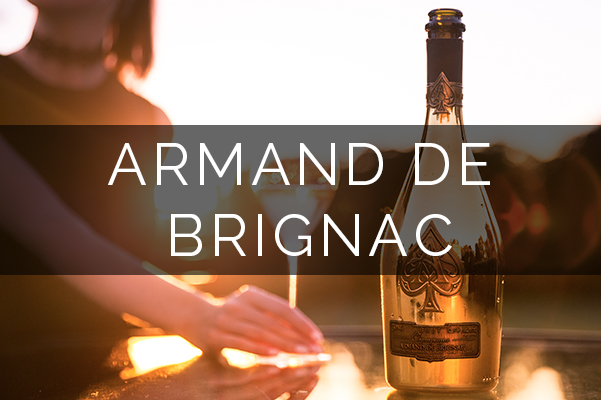 A brand that needs little introduction – Armand de Brignac, the golden champagne of the elite. Otherwise known as 'Ace of Spades'.
Armand de Brignac is a brand owned by Champagne producer Cattier. The Cattier family have a rich history as an elite Champagne house and have been family run since 1763. The Cattier cellars are some of the the oldest and deepest in Champagne, with three iconic and beautiful styles of architecture residing in the caverns: Gothic, Renaissance, and Roman. Armand de Brignac is aged in an exclusive, gated section of the deepest part of these cellars, 119 steps underground.
Notably, Hip-Hop and Rap legend, Jay-Z has a keen involvement in the Armand de Brignac brand. Investing in the brand, as well as introducing it in his music videos has earned it a place on the wish-list of many stars.
"To earn its classification as a prestige cuvée, Armand de Brignac is made from the most exquisite, richest wine from each harvest. This enables the Champagne to become more complex and subtle as it ages."
Visit Armand de Brignac's website here