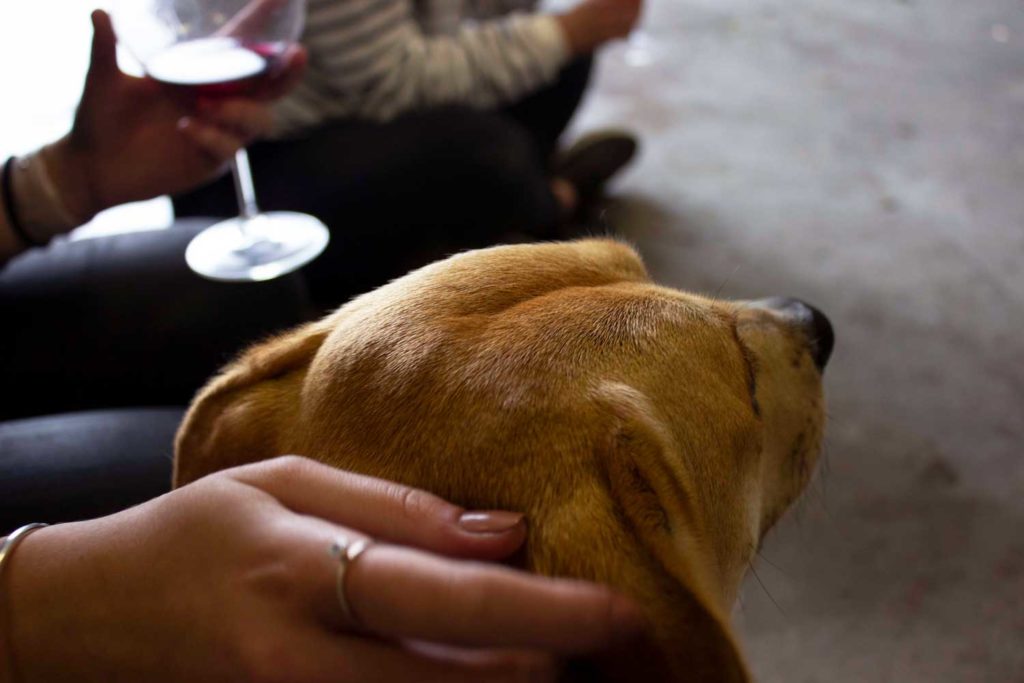 Julicher Estate (pronounced 'U-li-ka') is a brand that Dhall & Nash feels quite the kinship with. It's been a part of our portfolio for a number of years and recently we've been sending our team down in groups to build on our collective knowledge and connection to this fantastic boutique producer. There's one thing we can all agree on following these visits – it's a truly fabulous experience.
Julicher Estate is a family-owned boutique Martinborough winery focusing on the production of prestige quality wines with distinctive fruit flavours. All Julicher wines are estate grown on their 20 hectares of vineyards on the Te Muna Terraces. With a range including riesling, sauvignon blanc, chardonnay and pinot noir – these guys really know what it means to pack punch across the spectrum.
The Estate came to be when in 1996, Wim Julicher fell head-over-heels for Martinborough's secret valley – Te Muna. He snapped up 50 acres and started to plant groves of olive trees and grape vines on the bare farmland. Meaning "to seek the ideal" and having created a truly idyllic spot, it was fitting that the name the Estate itself, would be Julicher.
20 years down the line, Martinborough wines are highly sought-after, Te Muna even more so, and Julicher is one of the best, boasting endless accolades for their wines and a team that clearly loves what they do. They are rated as one of the top 50 wine producers of New Zealand and have established strong distribution and export markets.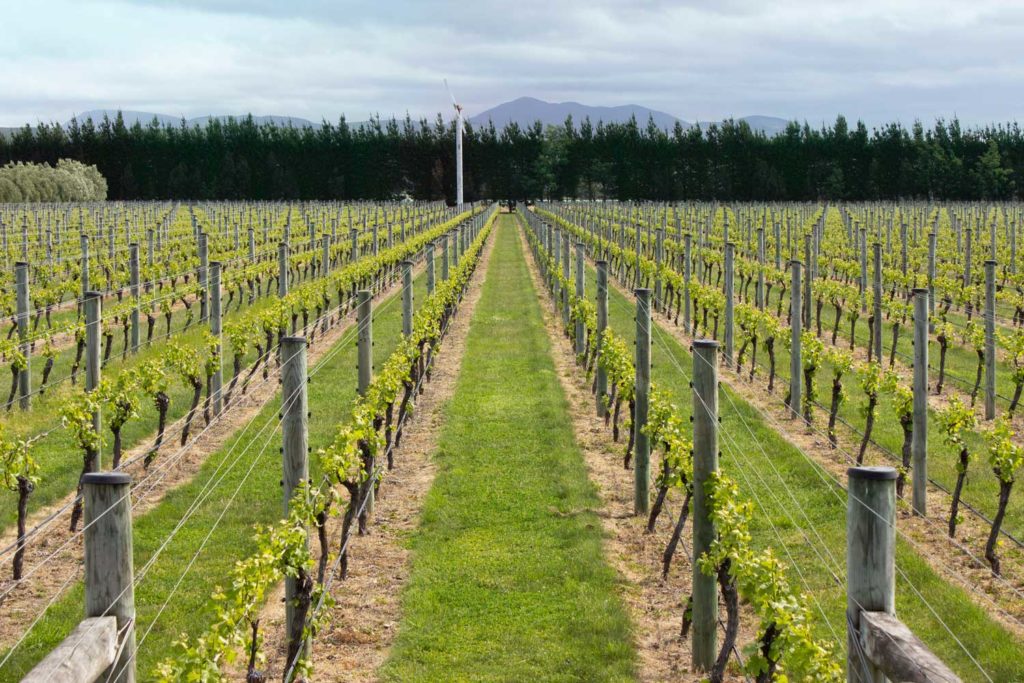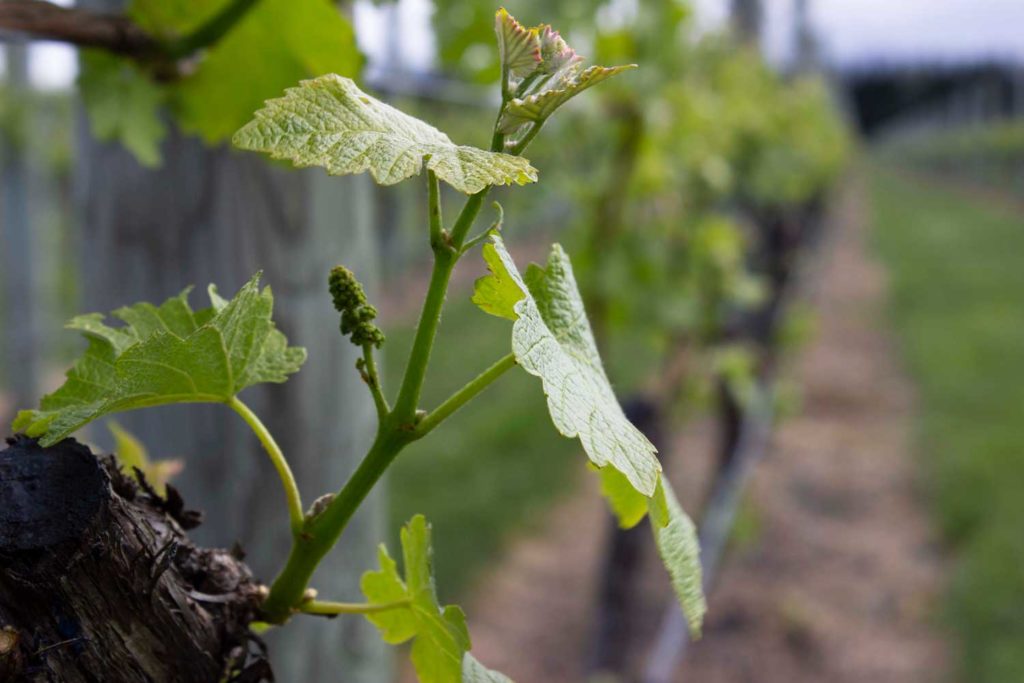 Earlier this month, the Dhall & Nash girls flew down to Wellington to experience Julicher Estate for ourselves. After an impressively smooth landing at the notoriously windy Wellington airport, Sue Darling, Wim's right-hand-woman and all-round superstar picked us up and so began a windy, windy road-trip over the Remutakas back to the Estate.
Buildings turned to houses, houses turned to paddocks, and paddocks turned to vines as the bustling city life dropped away behind, and pulling into the Julicher driveway, it was a breath of fresh air and scenery simply to die for. Vines as far as the eye could see greeted us, as well as the wagging tails and irresistible puppy-dog eyes of the vineyard dogs – Sophie and Jack.
A quick bite to eat and an exorbitant number of belly-rubs for the dogs later, we were off on an Estate tour with the Julicher winemaker – Martin. A big personality with an even bigger belt-buckle, Martin is an attentive yet hands-off winemaker whose passion comes through in his every word and action. "My role is to provide structure and depth to the wine through influence as opposed to intervention" he states.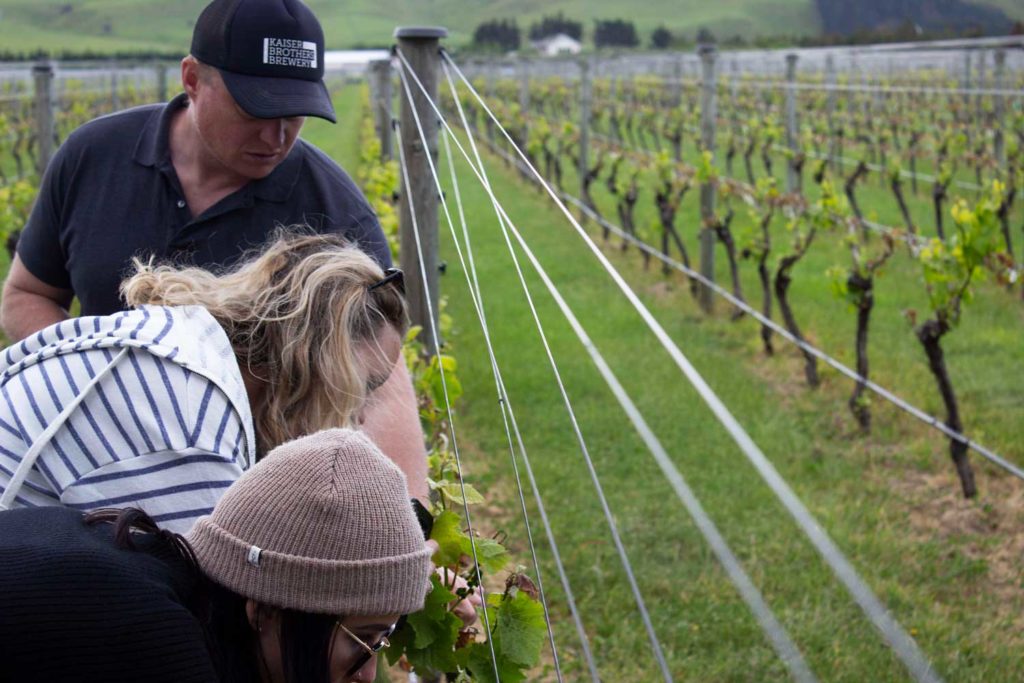 After introducing us to the vines, block by block, and pointing out the differences even between different rows, the tasting began. Martin pulled barrel and tank samples of the upcoming 2018 wines.
For the 2018 Riesling he has opted for a drier style than the usual off-dry Julicher Riesling. His comments to Brandon earlier in the year were "if the Germans can do it in the Mosel, then why cant we?". Brandon identified notes of lemon, lime, and honey with a chalk like texture, and expects that this vintage will rate a couple of points higher than the previous ones. Definitely one to look forward to.
The 2018 Sauvignon Blanc is a real treat. Martin is a self-proclaimed 'Sauvignon Winemaker'. It's with Sauvignon that he finds a lot of joy and that he works his best magic with. He worked several vintages at Giesen in Marlborough before taking the role as Winemaker at Julicher. During his time at Giesen, Martin took over the reins at the premium, single vineyard end of Giesen – which means unreal top end stuff including the famed Clayvin Vineyard and Ridge Block and of course The Fudor Sauvignon Blanc. It is clear Martin will have a very positive effect on the Sauvignon Blanc program.
The 2018 Chardonnay was in the midst of secondary fermentation when we tasted it. A small blend was made in the glass from three separate barrel samples, as he stated that when he poured the samples separately, the flavours were so vastly different it was hard to get a solid impression of the wine as a whole. When he had done this previously for our dream-duo, Jean-Jacques and John, they had been blown away with how different the characteristics were between the barrels, and so, ever-experimenting, he decided to switch it up with us and see how it went. (Spoiler alert: very well)
The 2018 Rosé – just the thing to impress us girls – is a bit of a 180 from previous styles of Julicher Rosé. Previously a bold magenta-hued juicy powerhouse, the 2018 has taken inspiration from Provencal rosé and is a far more pale, delicate hue. It was just about ready for bottling when we tried it and we came back raving. This facelift is one we are all dying to see the finished result of.
Julicher Estate produces two different Pinot Noirs – the Estate and the 99 Rows. Regarding the 99 Rows Pinot, which is the Julicher second-tier Pinot, Martin said "The difference is with this wine, is that it was never a second-tier wine made to be a second tier wine. It's a second-tier wine that was made to be a first-tier wine. It was never treated any differently to the estate wine, and in fact it's not until you start making barrel selections that the '99 Rows' and 'Estate' selections are identified. If you treat the barrels differently from the start, then the second-tier wine will taste like it."
All up we got to taste samples from five barrels, all treated the same way, with equal care and attention. Martin helped to explain just what his favourite aspect was of each barrel. He explained which barrels he was thinking about using to create base notes, and which ones he wanted to build the mid-palate. He told us which ones he thought he would use for structure, and which he thought were already pretty well-rounded. An idea of what will be going into the prestige Estate selection and which will go into '99 Rows' is already starting to form. Though, as fair as always, nothing is ruled out yet and right now, they are all just beautiful Julicher Pinot. Brandon noted in his visit that he tasted the same line-up. "From an early, first picked block showing red berries and freshness, to savoury reductive deeper notes, and then building in texture and length as we tasted across a thrilling set of components that will make up the Estate Wine and their famed 99 Rows Pinot Noirs. Wayne and I left this tasting feeling like Julicher is in good hands."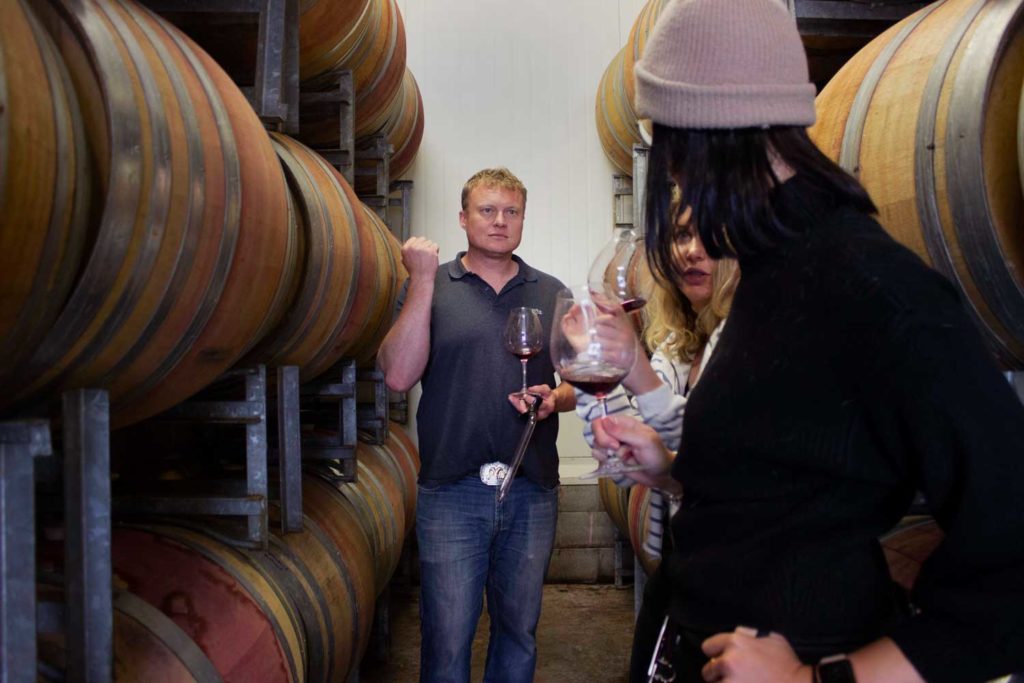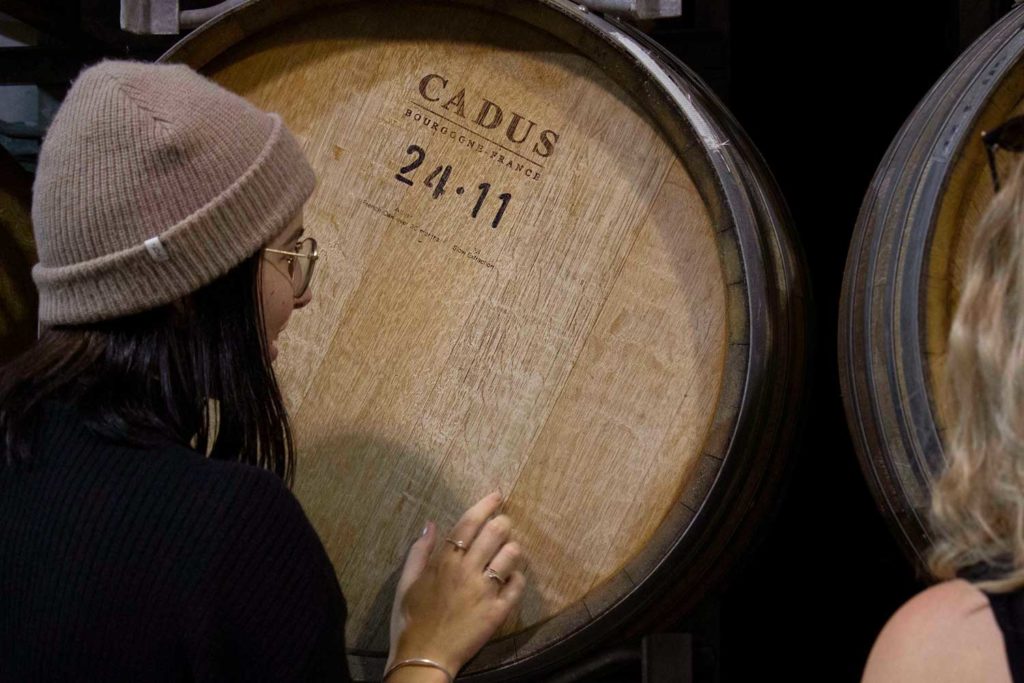 Feeling suitably wined, it was time to be dined. Back at the house, we felt so welcome and relaxed it was hard to believe we weren't regulars. An afternoon spent on the couch enjoying antipasto platters was followed by a phenomenal home-cooked meal and a long night of wine and fantastic conversation (and even a cheeky glass of Wim's special Soju).
So far, three different Dhall & Nash groups have had the pleasure of visiting Julicher this year, and we have one more lucky group due to pop down before December, and it's fair to say the rest of us who've already experienced all they have to offer, would trade places for a second round in a heartbeat. Fine hosts, boutique wine, vineyard views and wagging tails? It doesn't get much better. Julicher Estate put on a show and we are so wonderfully thrilled to be a part of helping our customers get a taste of what they're all about through their scrumptious wines.