The elements that make a wine list great are; The Wine, internationally known and critically acclaimed, current and back vintages including "Great Vintages". Referenced on internationally acclaimed lists. Works with the food as well as without. Choosing which one of these elements is the most important is incredibly difficult. Do you want to have the best range of vintage Bordeaux? Or do you want wine from every continent on earth? Or do you want to focus on wines that match your unique philosophy?
From cafes to airlines all of these little factors have an impact on whether a wine list is merely good or if it is truly Great…
These loose concepts are what The World of Fine Wine use each year to judge the best wine lists in the world. From whacky natural wine focused bars to the top hotels in the world. Each of these lists is rated with one to three stars and then broken by region, category and global.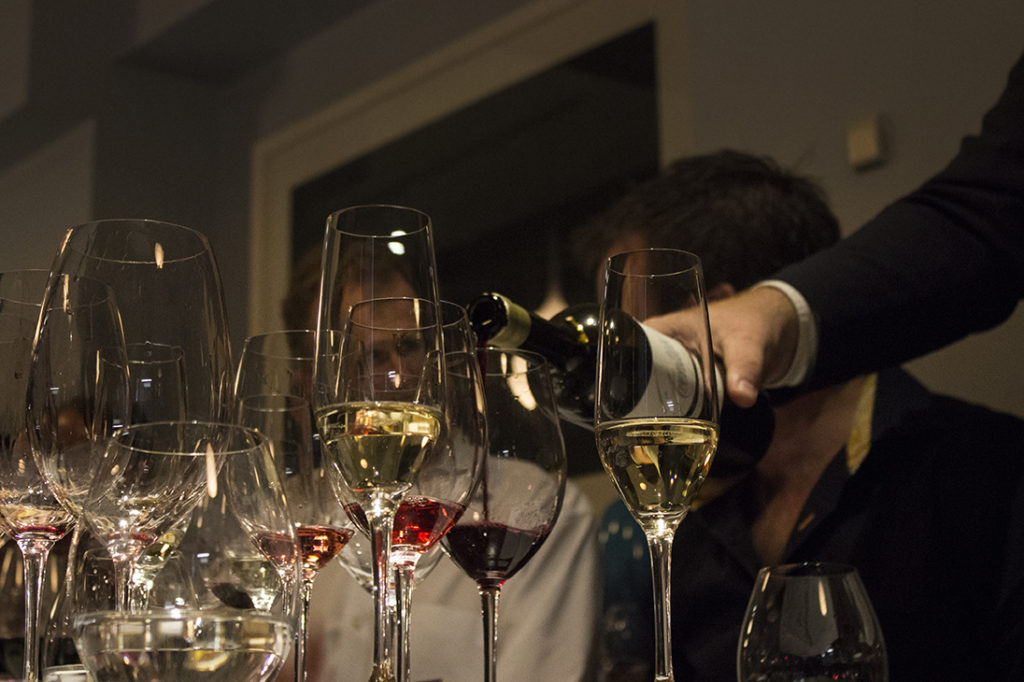 General Criteria
All award-winning wine lists must reach certain standards in relation to a range of criteria, among which the most important are: the breadth, depth, interest, quality, and value of the wine selection (relative to the nature and size of the list and any specialisation); the clarity of the organization and presentation; the accuracy and completeness of the information for each entry on the list, including origin, producer, wine, vintage, price, and format or serving size; the suitability of the selection in terms of the cuisine and the establishment."
In 2016 Robuchon au Dôme at Hotel Lisboa took out the number one spot. Ranging over 16,700 different labels this is truly a great wine list. In comparison, Charlie Bird took out the short list with a three-page wine list…
The Wine; Like with many things variety is the spice of life. Having a wide range of interesting varieties and terroirs of critical acclaim is key. Having a list of only Pinot Noir from Central Otago would lead to a very one-dimensional list. So by balancing a combination of great local wine of various varieties, vintage and philosophies with a good level of international wine leading to an interesting and widely appealing list that excites! A great example of this is Yotam Ottolenghi's Nopi. Comprised of 70 labels it ranging from Orange Italian wInes to classically acclaimed Bordeaux.  

The depth of Vintages; In the fine wine world, the only thing more important than terroir is vintage. The interaction of the weather with the vine and land can be very decisive on the finished wine. Wine from year to year may change greatly.  So particular vintages are great vintages. So while stocking the current vintage it is usually very interesting to have wines from a number of vintages maybe even a few "Great Vintages" hiding in your cellar

Reference: No wine list is an island. Wines the appear on other internationally acclaimed wine lists that work with your food, style of venue and are generally good to drink are a great starting point. However, this is not an invitation to knock off the list at Geranium in Copenhagen of 11 Madison Park in NYC. Finding elements from lists like these which work with your philosophy, price point, and the food are key.
In our minds, the perfect wine list manages to merge all three of these key concepts. Perfectly balancing wine, vintage and reference. The Trinity is summed up beautifully by Richard Heally of Rockpool Bar & Grill in Sydney is taking out best wine list by the glass 2016. "We take a lot of pride in the wine list and the wines by the glass is a snapshot of what the team is interested in so it is humbling to be recognised"
For more from World of Fine Wine head to their website.