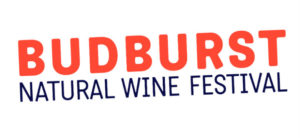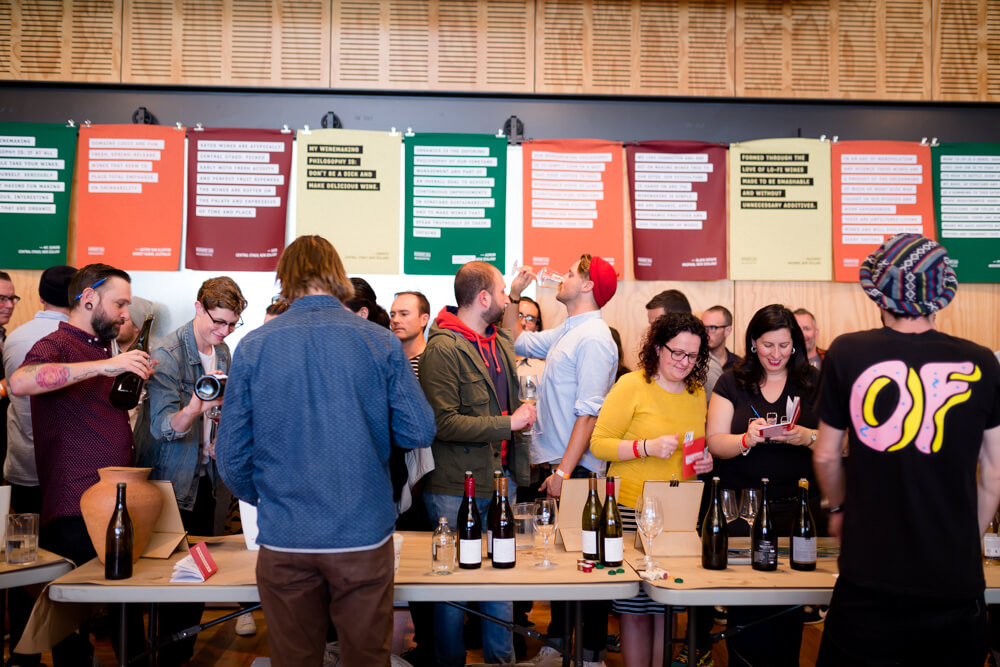 On Sunday 11th November Wellington will again be home to the country's only natural wine festival. Housed across the Boatshed and Rowing Club on the Wellington waterfront, the Budburst teams will be welcoming natural wine producers from New Zealand and around the world for Budburst 2018.
The Budburst Natural Wine Festival is based on five main principles:
Wine starts in the vineyard. We believe that natural wine cannot be made from conventionally farmed fruit so we ask all our producers to verify that they grow their grapes organically or biodynamically.
Let the time & place shine through. In the winery we ask for minimal intervention. Let the quality of the fruit, site and season speak for themselves.
Naturally delicious. We love delicious, well-made wines. Weird for weird's sake is not our bag, the wine also has to be good. Natural is the philosophy, quality is the aim.
Always learning, always curious. Education is at the heart of everything we do. The festival is designed to pique your curiosity and stir up debate, we're not here to preach or convert.
It's all for the love of wine. Budburst is a not-for-profit festival run by a passionate group of volunteers. The producers we pull together and the wines they show light us up and we want to share them with the world.

Dhall & Nash are excited for our suppliers who will be on show at the festival. The collection of wines one will find at this event is exceptional, rare and deliciously unique. We can't wait to celebrate their success with you all here at the festival. Here is a little heads up on the wines to look out for and some details about these phenomenal wine growers from the Dhall & Nash portfolio:

Domaine Vincent Carême:
A young and dynamic Vouvray wine grower who set up his domaine in 1999. The estate makes the full range of Chenin Blanc styles; sparkling, sec, demi-sec and moelleux and he uses organic and biodynamic methods across his vines, with the 14 hectares estate being certified.

2016 Domaine Vincent Careme Sec

2016 Domaine Vincent Careme Le Clos

2015 Domaine Vincent Careme L'Ancestrale
---
Domaine Des Pothiers:
Romain Paire is a fantastic wine grower. He exalts the family estate, old of several centuries and spreading on 17.5 hectares of vines planted on beautiful slopes situated at 400 and 500 meters of altitude. The vineyard is entirely certified organic and biodynamic (label Biodyvin). The delicious red wines are made of Gamay Saint-Romain grown on complex granitic soils. It delivers perfectly balanced full-flavored wines.

2017 Domaine des Pothiers Eclipse Method

2017 Domaine des Pothiers Référence

2016 Domaine des Pothiers La Chapelle
---
De Martino:
The De Martino winery was founded in 1934 by Pietro De Martino, who arrived in Chile in search of a place to satisfy his passion for winemaking. Today, more than 80 years after it began, the fourth generation of De Martino still work the winery every day. Their Amphora wines from the Viejas Tinajas range are super rare and ultra-delicious and landed just in time.

2016 De Martino Viejas Tinajas Muscat

2016 De Martino Viejas Tinajas Cinsault

2011 De Martino Old Vines Limavida Malbec
---
Aurum Wines:
A family run estate based in the Lowburn sub region of Central Otago. The vineyard and winery are managed using certified organic practices and thrive to produce wines that speak truthfully of their origins. Organics is the defining philosophy of the vineyard management and part of an overall goal to achieve continuous improvements in vineyard sustainability and to make better wines. Keep an eye out for Aurum running their own stand at the Budburst festival.
2017 Aurum Amber Wine Pinot Gris
2017 Aurum Chardonnay
2017 Aurum Libera Pinot Noir
This is going to be a fantastic event. Can't wait to see you there.
– Brandon