When it comes to Champagne Rosé, Billecart-Salmon not only sets the bar but dominates the category. The elegance and finesse of these outstanding wines could only come from a family whose story stems from not only love but a historic connection with Champagne…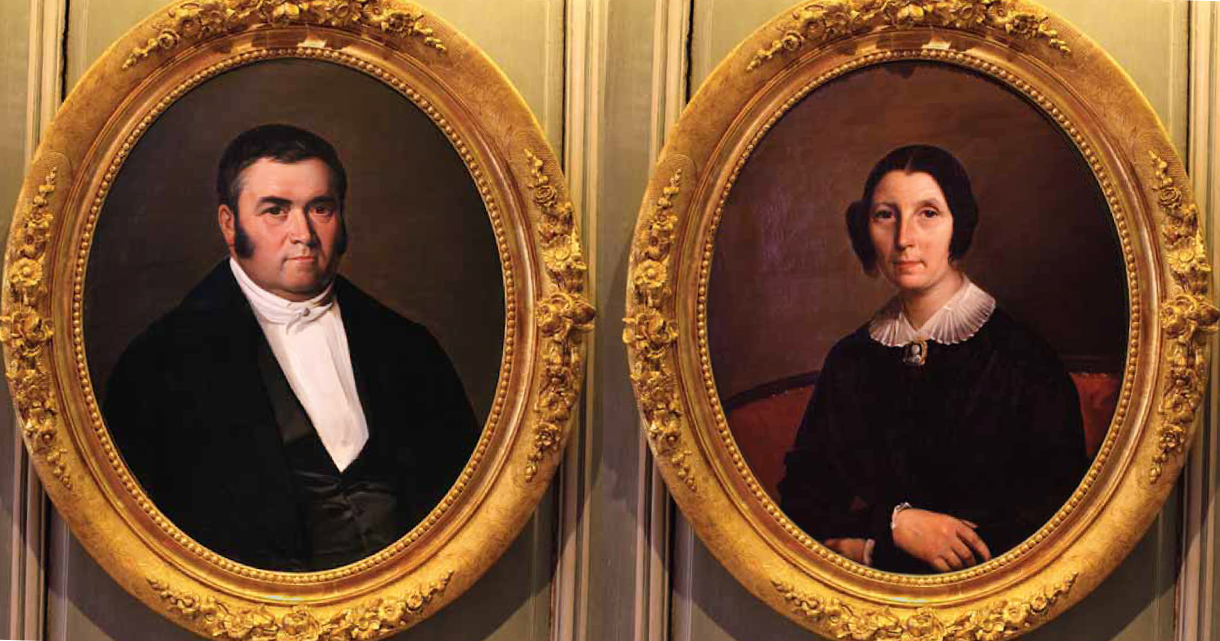 Nicolas-François Billecart met Elisabeth Salmon in 1818. They fell in love. They were soon married. For their wedding gift from the Salmon family, they have bestowed a small plot of perfect land in the beautiful Mareuil sur Ay in the Marne region of Champagne. They decided to found a Champagne House with this land that was above all a beacon of excellence and purity. This was a very pioneering venture. 'Sparkling Champagne' at this time was still in it's early days. Exploding bottles were still a major issue in the process – but then, this was an explosive love.
Their Maison is one of the most sterling examples of Louis XI architecture. It is one of the few left standing today following the Napoleonic revolution where so much of the great architecture of Louis XVI was destroyed. The Maison today is still family owned jointly by two brothers – the seventh generation of the family. The secret of the Maison has been the 'savoir-faire' passed down from generation to generation. The eighth generation – Nicolas-François Billecart came on board alongside his father Francois, Uncle Antoine and grandfather Jean in 2010.
"My father turns 90 next March and we are very lucky that he still joins us for every tasting," Antoine reflects, "He began working in wine when he was 16 and has over 70 harvests in his memory. His experience of terroir is so great that he can comment on the effect of every parcel in a blend and challenge us to consider what a wine will be like in 20 years. 'This sample won't last, and in 15 years you're going to cry!' he tells us. He has such experience that he can feel a vintage by smelling and tasting the musts building the blend in his mind before we even taste it."
The art of crafting elegant, graceful champagne requires the most exacting skill. Sweetness, richness and breadth cover all manner of sins in Champagne, but a wine in its unadorned, raw nakedness reveals even the slightest blemish for all to see. In the words of Tyson Stelzer –
'The mark of Billecart is made not by the heavy footfall of concentration, power and presence but rather by the fairy touch of delicacy and crystal clear fidelity.'
Every one of its dozen cuvées articulately speaks the house philosophy of 'respecting' the integrity of the fruit, freshness and acidity.
---

NV Billecart-Salmon Brut Rosé
The production secrets and the vinification method of this cuvée go back to the origins of the House of Billecart-Salmon and have been handed down for seven generations.

2006 Billecart-Salmon Cuvée Elisabeth Salmon Brut Rosé
Created in 1988 as a tribute to the co-founder Elisabeth Salmon, this cuvée distinguishes itself through its intensity of beautiful and elegant flavours.