CHÂTEAU MARJOSSE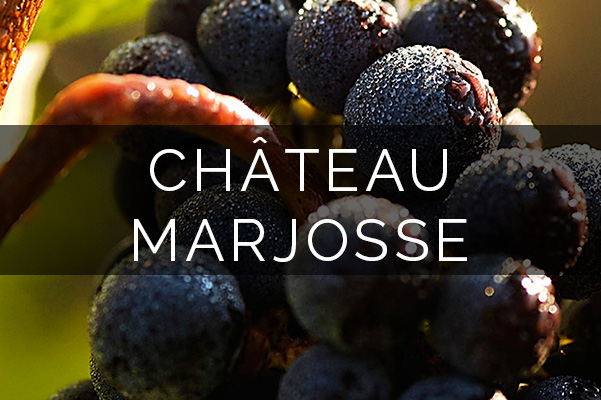 Château Marjosse is a small Bordeaux property that is fast gaining a reputation as one of the region's best value wines. It was bought in 1997 by the régisseur of Château Cheval Blanc, Pierre Lurton, a prominent member of the Bordeaux wine dynasty of the same name. In just 3 years he has earned the wines of Marjosse considerable, and much deserved, recognition.
Marjosse is located near the village of Tizac-de-Curton in the heart of the Entre-Deux-Mers region. Its consists of 9 hectares of vineyards, exceptionally well-sited on a clay and limestone plateau around 300 meters above seal level and planted with Merlot (60%), Cabernet Sauvignon (20%), Cabernet Franc (10%) and Malbec (10%).
Pierre Lurton makes the wine in simply-equipped but marvelously functional, two hundred-year old cellars. It is still early days but the future looks very bright for Château Marjosse.