TENUTA CERULLI SPINOZZI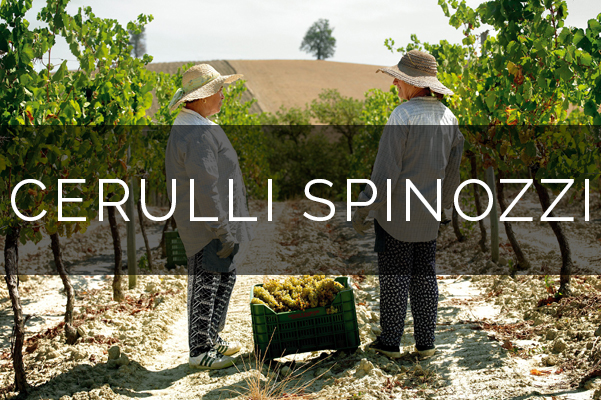 Every so often a region has a winemaking family or estate which acts as an engine, pulling the entire area upward and into the limelight of international recognition. The Cerulli Spinozzi family in Italy's Abruzzo region, is doing just this – working with the native red grape, Montepulciano.
The Cerulli family has been part of the fabric of the Abruzzo for centuries, traditionally prospering not from grapes or olives, but from wool sheared from local sheep and delivered to Florence to be woven into world-renowned textiles. However, the Cerulli family has always been forward-thinking. Grandfather Cerulli founded Casal Thaulero which, under his presidency, swiftly went on to become the Abruzzo's most successful wine cooperative. More recently, his grandson Enrico has taken over management of his ancestral property, the 148-acre Azienda Agricola Cerulli Spinozzi. Enrico's passion is to make outstanding wine from the Montepulciano grape. To accomplish this, he has recruited one of Italy's most celebrated and sought-after consulting winemakers: Franco Bernabei. Completing the team is Paolo Faccin, the on-site winemaker.
Visit Cerulli Spinozzi's website here