ALBERT PONNELLE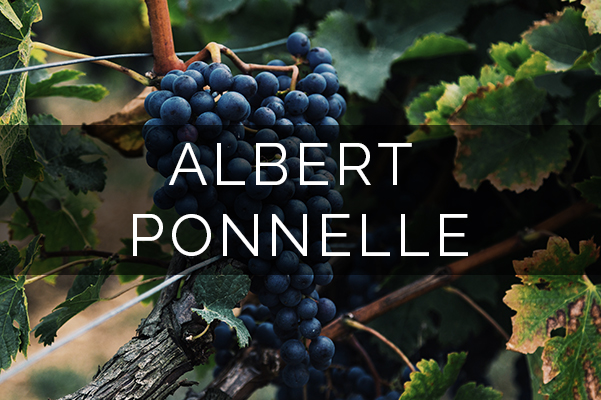 Pierre-Lazare Ponnelle founded his winery and domaine of vineyards.
Pierre was notable for his research projects exploring the winemaking processes, in particular the understanding of fermentation. This led to collaborating with Louis Pasteur who was living in Dôle, not far from Beaune, the wine capital of Burgundy.
Today the Domaine is led by his great-grandson, Pierre. Pierre's philosophy is to work his vineyards the way they were looked after in olden times, before the arrival of mechanisation and synthetic treatments.
"A philosophy of biological agriculture and biodynamism is key… For all our vine-growing we apply the principles of biological agriculture and bio-dynamism. Not one molecule of any synthetic or systemic product (that could contaminate the plants) is used in any of our treatments. A properly healthy vine that has not been medicated resists disease all by itself. Our treatments, known as "contact" treatments, are made up of infusions from plants (valerian, nettles, garlic etc), clay, sulphur and copper (as little as possible)."
Visit Albert Ponnelle's website here